Rinspeed MicroMAX Is An Electric Public Transport Vehicle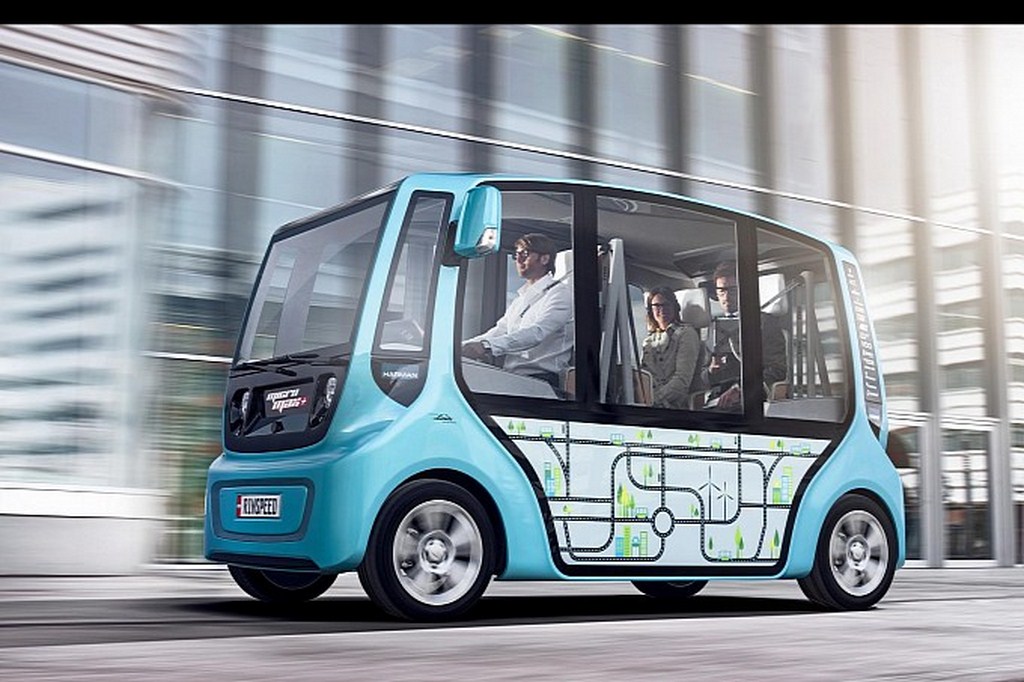 Rinspeed is a Swiss automobile manufacturer and specializes in tuning cars like Porsche and Subaru. This time, the Swiss manufacturer is coming up with its microMAX concept, which will debut at the 2013 Geneva Motor Show in March. The microMAX is a concept of future electric private or public commuter vehicle. According to the company, it is a 'network swarm car', which is only 3.7 metres long and 2.2 metres tall and can accommodate good amount of passengers to ferry around congested city conditions conveniently.
The driver of the microMAX controls most of the functions via a 19-inch HD touch screen display with multi-dimensional interface developed jointly by Harman and TRW. The microMAX features a coffee machine, fridge, WI-FI connectivity and tablets for the passengers. The seats of the vehicle are upright to accommodate maximum number of passengers. The microMAX comes equipped with Harman NFC (Near Field Communication) technology that identifies drivers and passengers.
The Rinspeed microMAX features an all-electric forklift drive system that gets charged at urban re-charging stations. In order to ensure the presence of the vehicle to the pedestrians, Rinspeed has fitted Harmon's Halosonic technology in the microMAX, which can be heard by the pedestrians. Rinspeed miccroMAX production model can cost between €5000 (Rs. 3.61 lakhs) and €10,000 (Rs. 7.22 lakhs).
[youtube:http://www.youtube.com/watch?&v=pR8FopEu5vQ 540 375]