Maruti's Bugatti Veyron Is Not The Fastest Car In The World!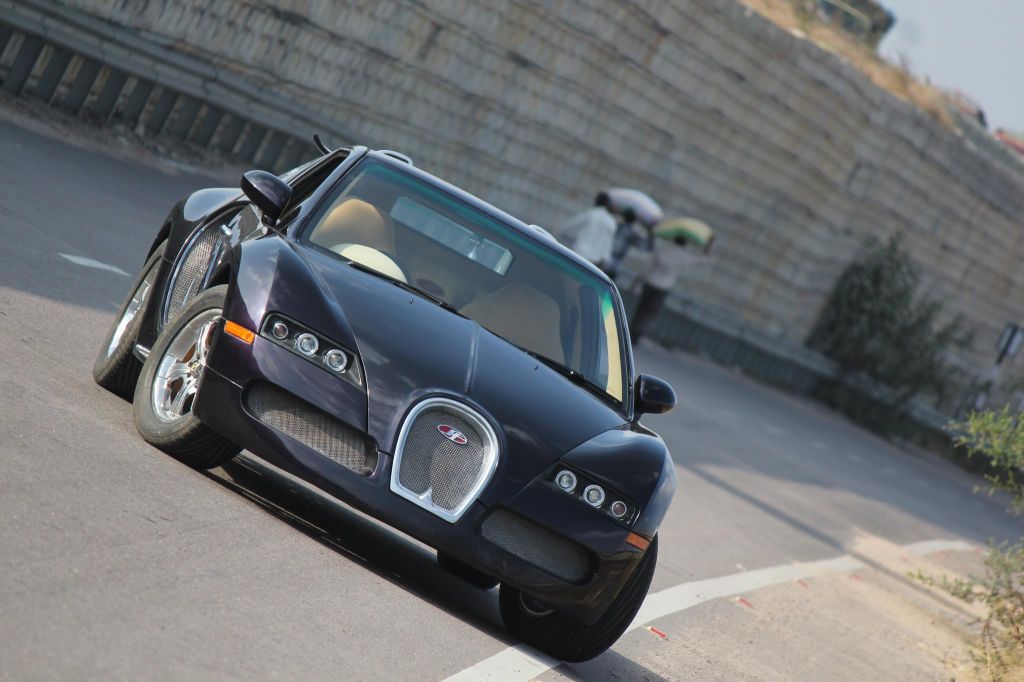 Yes you heard it right. While the leading German carmakers are investing big on developing their MQB and MLB platforms for their future line-up, SF Carz custom car designers have managed to develop their own version of the Bugatti Veyron based on the Maruti Suzuki Esteem. The replica can fool some eyes from a great distance and some people may gear up in an urge to see the beast and follow it but come closer and you can see the faux design elements used in the car to replicate the 1000 BHP beast.
The stubby rear end with a fixed spoiler looks a bit out of place but the front fascia with ditto styling elements looks imaginable. Coming to the tech specs, the engine sitting underneath the hood is a 1.3-litre, 85 BHP petrol motor and not the earth shattering W16 powertrain. The original Bugatti Veyron is powered by a hefty 16-cylinder, 8.0-litre motor producing a maximum power output of 1001 BHP coupled to a 7-speed dual clutch gearbox capable of doing 0-100 km/hr in 2.5 seconds and touching a top speed of 407 km/hr.
Checkout The Honda City Based Bugatti Veyron
You will not get to experience those figures of power in the Maruti Suzuki Veyron but you can still enjoy the heart and soul of a Maruti Esteem with a feeling of sitting inside a Veyron and people turning their heads and clicking your pictures on the Indian streets. The Hyderabad based car designers have taken their imagination to a great extent while designing the replica of the Bugatti Veyron based on the Maruti Suzuki Esteem. While the end result is definitely not close to the real deal, the effort definitely deserves applause.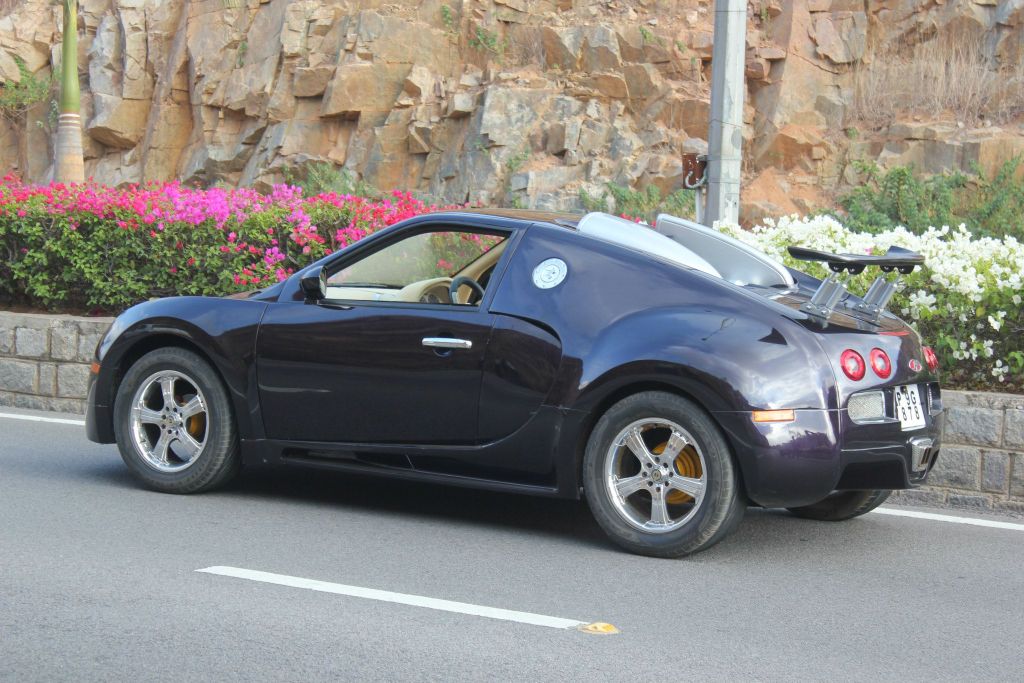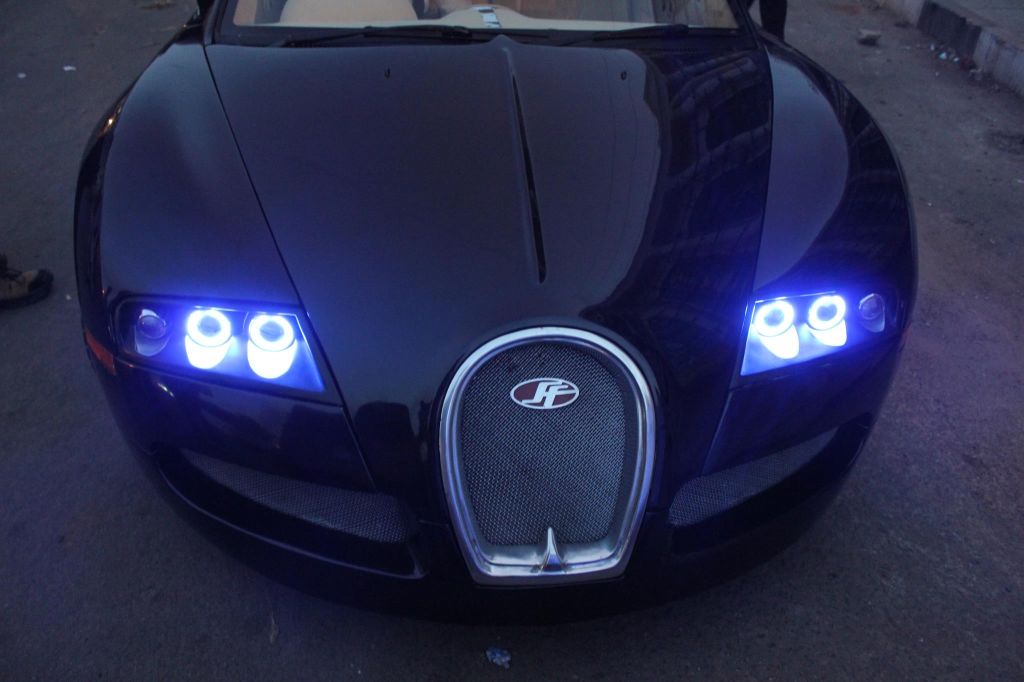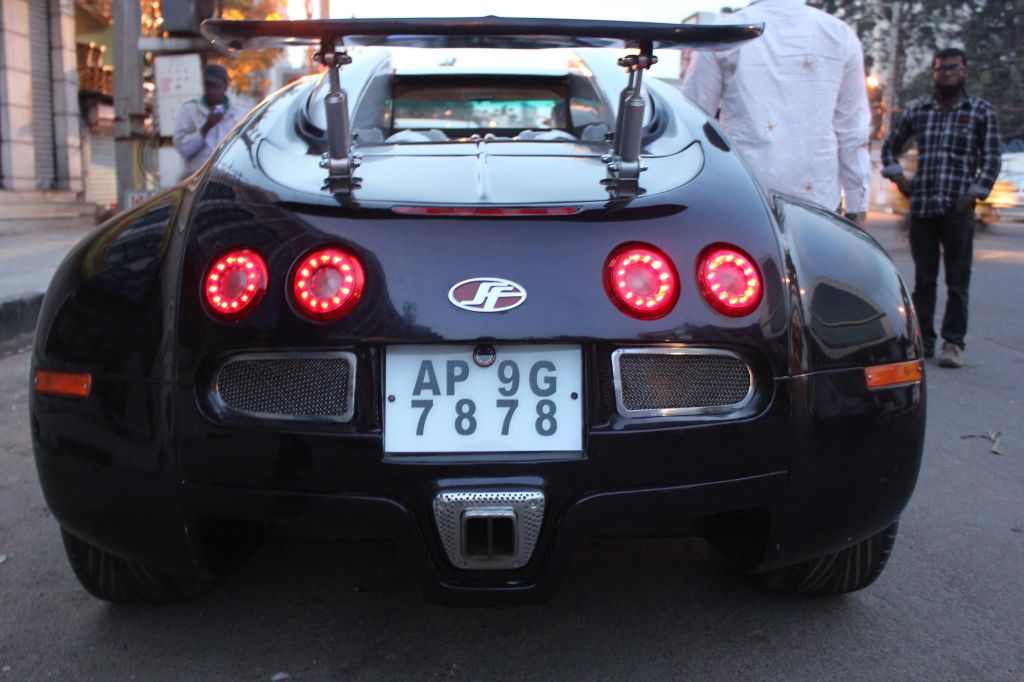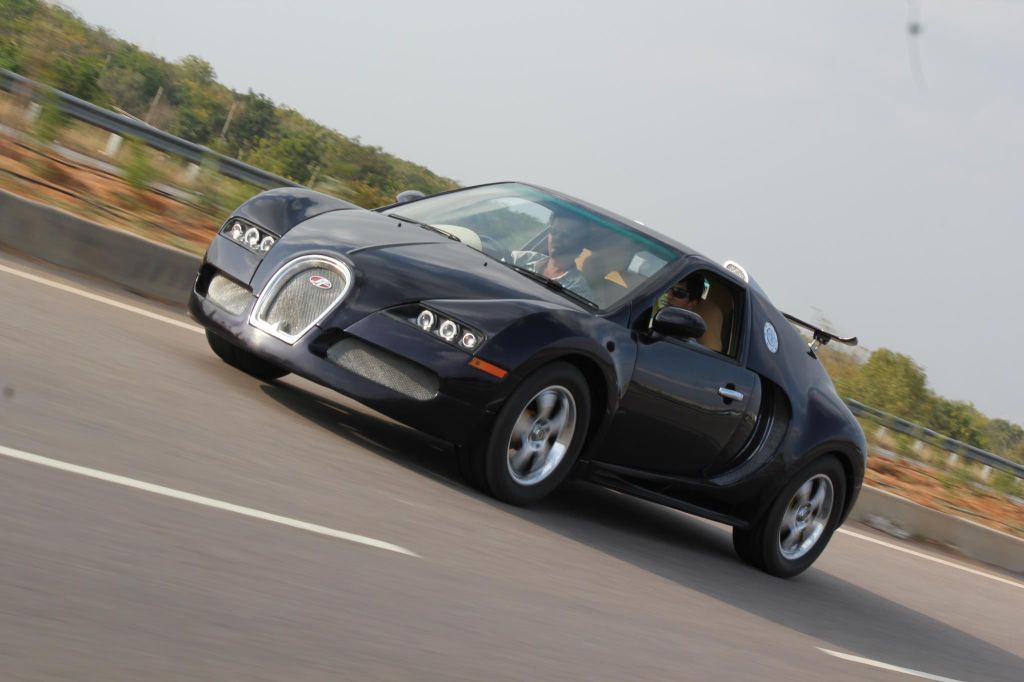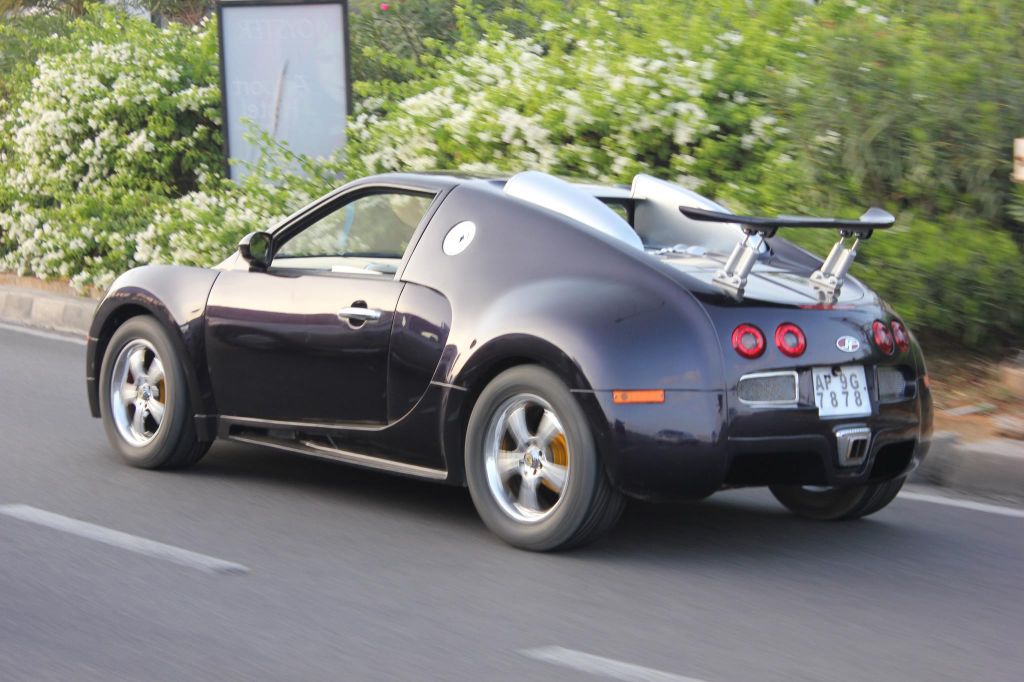 Source – SF Carz