Skoda Octavia Towed By Donkeys as Protest By Owner
A Skoda Octavia owner in Ludhiana got his car towed by two donkeys.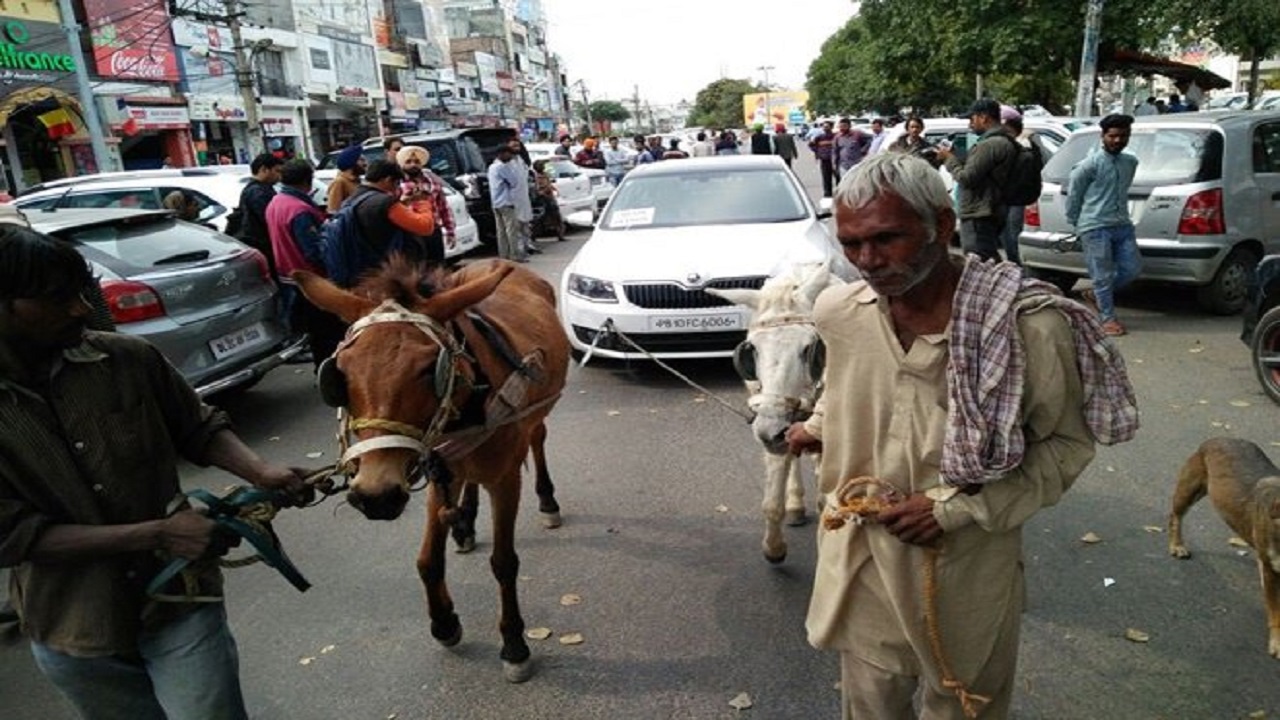 Customers often come up innovative ways to showcase their frustration against companies. It is well known that social media speaks loud, loud enough for companies to respond immediately. Recently, a Skoda Octavia owner in Ludhiana got his vehicle towed by two donkeys, expressing concerns regarding the car. It is said that this act was performed citing poor service and high maintenance costs.
The viral picture forced the Czech-based company to respond immediately and after an investigation, an official from Skoda quoted, "The examination conducted by the Skoda technical team reveals that the car specifications have been altered by the customer which has led to invalidating the Skoda warranty. The modifications have resulted in consequential damage and the Skoda warranty states that the manufacturer is not responsible for any aftermarket fitments to the vehicle. Customer service is our number one priority; we always have and will continue to provide full cooperation to the customer to ensure the car is roadworthy at the earliest."
It is well known that Skoda India has been struggling with a market perception of maintenance and reliability issues. However, the company is striving to improve its image by offering various schemes such as 4 years warranty package and buy-now-pay-later schemes. It should also be understood that every time a company cannot be held responsible for sheer negligence of a customer. For example, even a small change in wiring (if not done properly) could lead to failure of complete electrical circuits. As is the company's duty to serve the customer, so is the customer's duty to retain the respect.
Skoda Octavia Towed By Donkeys
– Customer got the car towed expressing dissatisfaction over Skoda maintenance
– Skoda India investigates and concludes that modifications had been done by the customer
– Customers have often resorted to such tactics across many brands