Sky's The Limit: Jobless Man Builds Aircraft Out Of Wood
The man had gained the technical know-how under the aegis of National Cadet Corps at the Safdurjung Airport in Delhi. The wood and steel based aircraft weighs just 350 kgs and can stay in air for a claimed 10 kms distance.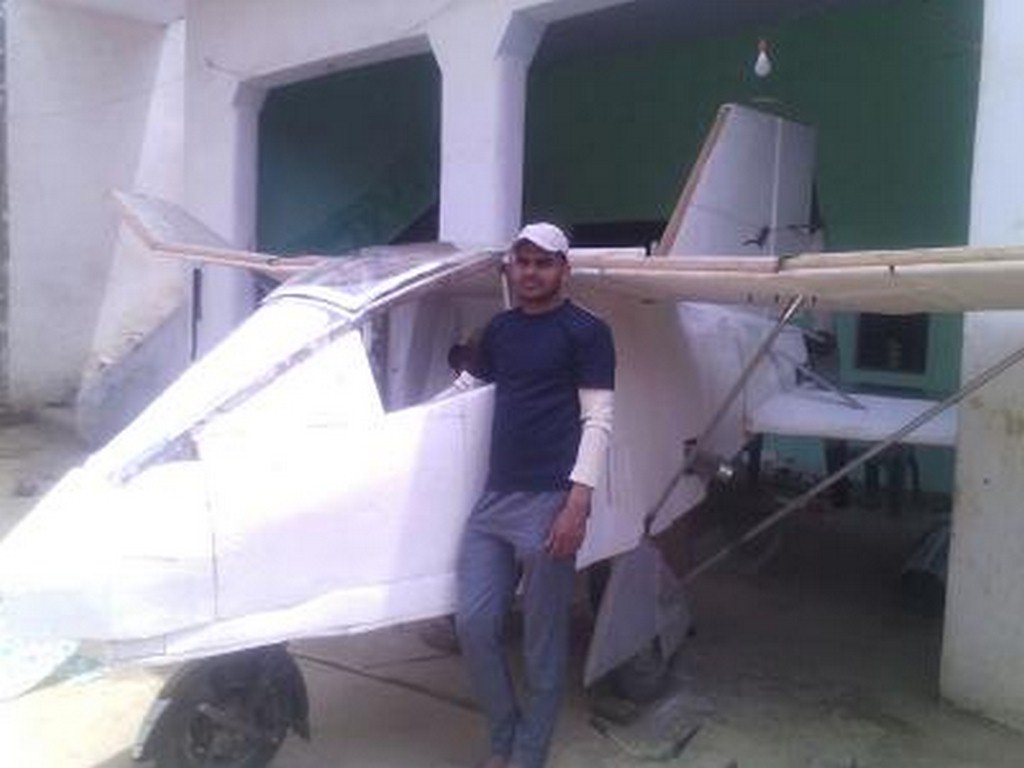 History has shown from time to time that hidden talent and priceless gems can often emerge from the most obscure of places. Some people who have been previously deemed worthless can sometimes do wonders which are beyond the imagination of us mortals engaged in the daily rat race. One of those talented humans is 26 year old Abdul Wajid, who curiously built a working aircraft out of wood and steel just to prove that he is not worthless.
Wajid, a resident of Kaserva village in the riot hit Muzaffarnagar, has built a one-seater aircraft at a cost of Rs. 5 lakhs and it can sustain in air for 10 kms. The wooden structure weighing around 350 kgs and measuring a metre in length is supported by a sturdy steel frame and looks like a small aircraft ready to fly. The aircraft is powered by an old Maruti Van engine bought as scrap which runs on petrol and is fitted with a 25-litre fuel tank.
Adbul Wajid says that he built the aircraft in his remote village due to sheer sense of frustration and anger as he was unable to get a suitable job after many attempts. Wajid, during his stint in National Cadet Corps (NCC), had trained in aero-modeling at Safdarjung airport and is also a Delhi University graduate. His fellow villagers at first thought of this as a joke but later realized his true potential and actually helped him fund his project. Mr. Wajid believes that he can acquire the mandatory permission to fly the aircraft from the authorities. However nobody, including the Muzaffarnagar additional district magistrate, seems to know how to obtain it from the civil aviation ministry.
The aircraft is just one of the crude attempts in the booming aviation industry in India. The small airplane currently lacks any kind of safety features and Wajid says that he will add the luxury of a parachute once the proper permissions from the aviation ministry arrives. The maker of the aircraft is full of confidence that the aviation industry will take note of his achievement and may employ him, train him further and utilize his services, and he also hopes that the Uttar Pradesh chief minister will provide him some monetary assistance for his efforts.
Jobless Man Builds Aircraft
– Abdul Wajid, a resident of Kaserva village has built a working aircraft out of wood and steel
– The aircraft can sustain in air for about 10 kms and is powered by an old Maruti Van engine
– He received his training under the aegis of National Cadet Corps at the Safdurjung Airport in Delhi
– Wajid expects to secure the necessary permissions to fly the aircraft from the civil aviation ministry soon
Catch All The Latest Videos, Subscribe To