SCOOP – Tata Dolphin Hatchback To Replace Indica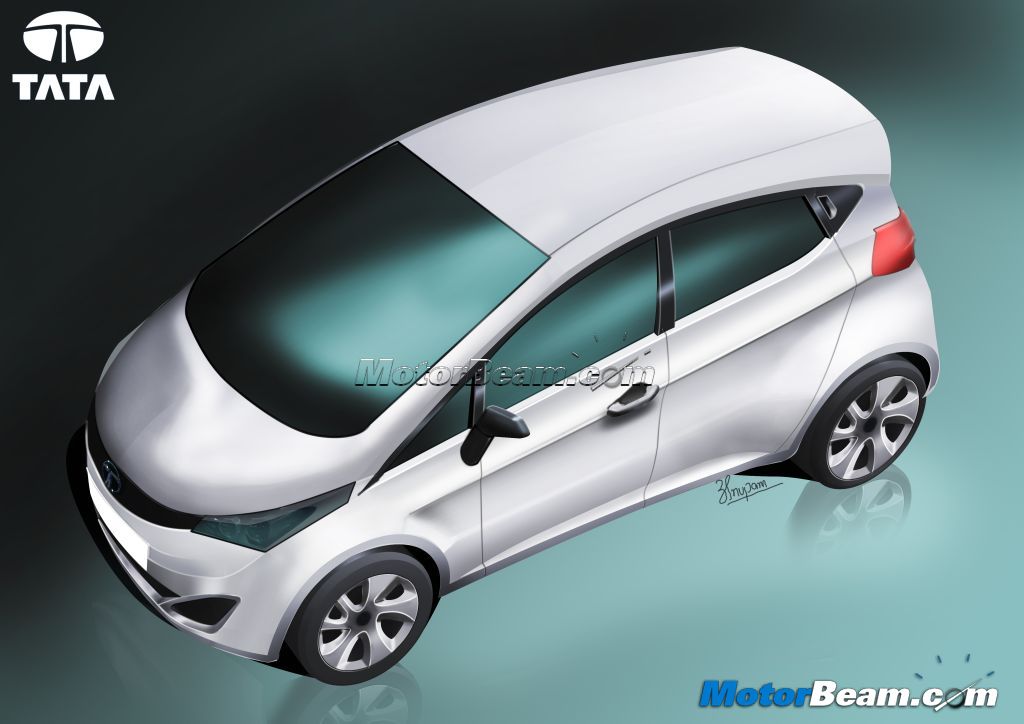 We were the first to reveal accurate renderings of the Tata Dolphin which is an all new hatchback set to sit between the Nano and the Vista. The pictures you see here is how Tata Motors' upcoming Dolphin is going to look, almost exactly. Yes, Tata Motors has got the styling spot on, the Dolphin looks very attractive and should sell very well when it goes on sale next year. The company has underpinned the car with a new X0 platform which is also known as AMP (Advanced Modular Platform). This is an all new platform from the India's largest automaker.
What is hurting Tata Motors the most is the taxi image. The company has been selling lots of cars to fleet operators, mainly the Indica and Indigo. The Indica is 16 years old now and has aged quite a lot. The good news is, Tata Motors will finally give a rest to the Indica, which will be gradually phased out. The Tata Dolphin will fill in the shoes of the highly popular Indica. The company has codenamed the car X451 which will be manufactured at Tata Motors' Sanand facility, the same factory which churns out the Nano and is lying very idle due to dismal sales of the world's most affordable car.
The Tata Dolphin will be offered in both petrol and diesel avatars. The diesel engine will be a new 1.05 DICOR unit which is a 3-cylinder mill offering around 60 BHP of power. The petrol motor will be an all new turbocharged unit (likely to be a 3-cylinder version of the 1.2-litre Revotron motor with a capacity of 900cc). The vehicle will be priced from Rs. 4 lakhs onwards with top trims being very loaded with features.
With the Dolphin, Tata Motors is hoping to get rid of the taxi image as it looks at boosting sales amongst private car buyers. The new Vista has been named as the Bolt which is now the company's flagship hatchback. This makes it convenient for Tata Motors to re-align its portfolio which will continue to start from the Nano. The prototype of the Dolphin is under development currently and testing will commence by June 2014. The Tata Dolphin has been designed by TMETC (Tata Motors European Technical Centre) and inputs from Jaguar Land Rover engineers is being solicited. Expect the car to give tough competition to established rivals.