Tata To Launch Nano With Power Steering, ABS & Disc Brakes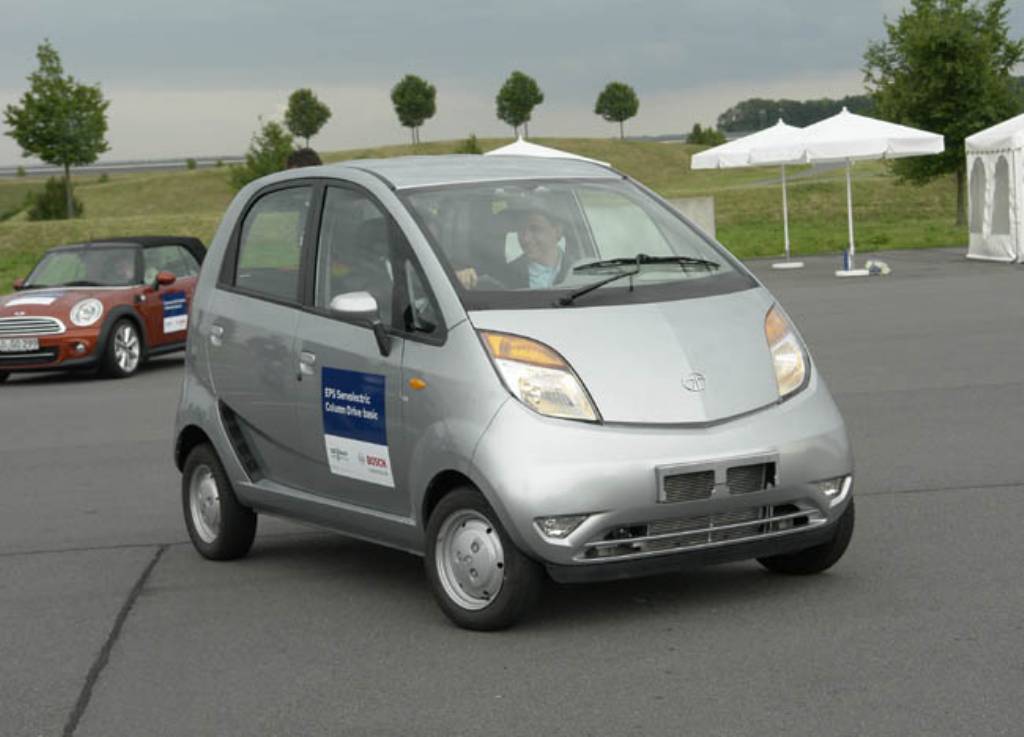 The Tata Nano went on sale more than two years ago and an update is due. The first iteration of the Nano had alot of drawbacks but then we can't really pinpoint considering its the cheapest car in the world on sale today. However people don't mind paying slightly more for safety, something which Tata Motors has finally realized. The company's close associate and one of the world's leading auto equipment manufacturers, Bosch has set about testing various features on the 2012 Tata Nano. Some of them are small but a key to make driving the Nano not only easier but safer too.
Bosch has been testing the Nano with front disc brakes, ABS, power steering, left side mirror to name a few. Although the Nano is a really small car, the steering does feel a bit heavy for most. The Nano is set to get power steering on its top model along with ABS. Front discs would be a boon and would drastically reduce braking distances. These features will be imperative for the Nano as the company sets about exporting them to other Asian countries, Africa and Latin America. Once the diesel variant comes along, the Nano would be ready to face the onslaught from Korea and Japan.
[youtube:http://www.youtube.com/watch?v=9XVlUVCHzvc 540 375]