Tata Military Vehicle Spied In Pune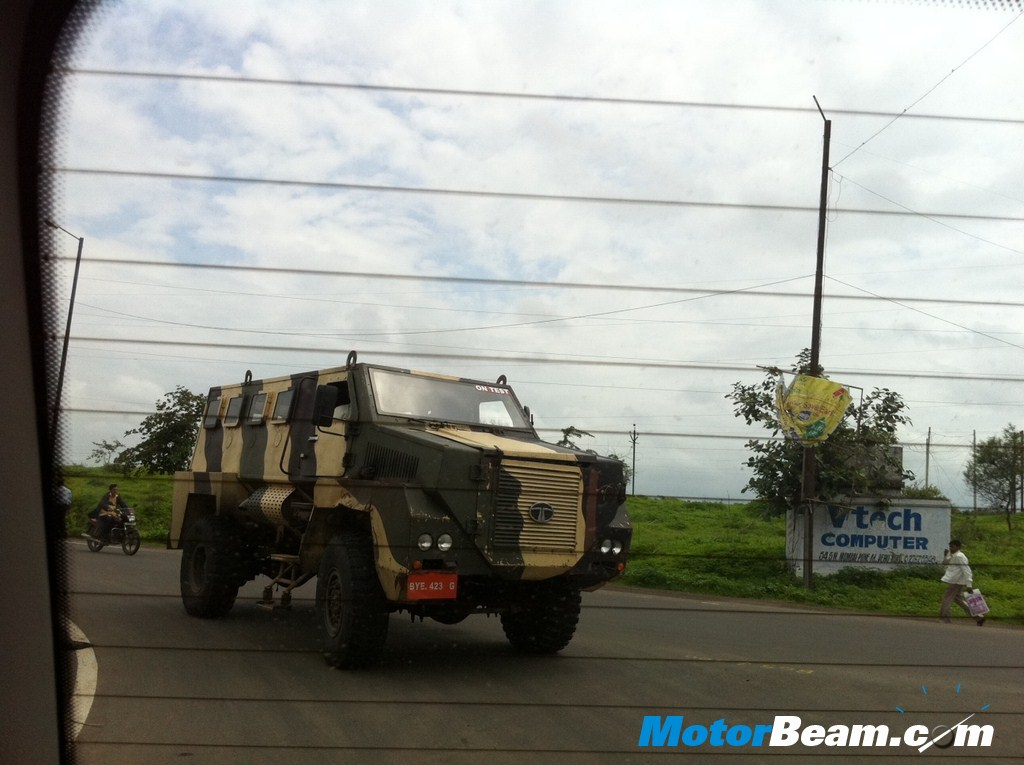 The latest scoop from Tata Motors is a military challenger which was spotted testing in Pune. Surprisingly undisguised, this truck looks to be an all wheel drive vehicle and will have a seating capacity of about 10 people. Bullet proof glass is likely to be used and this vehicle will be supplied to either the Indian Army or the Police. Tata Motors has its own Defense Solutions arm which provides vehicles to the military. Could the above machine be a challenger to the Mahindra Marksman (read about it here) or is it the Indian attempt to make the Marauder (an armoured, mine-protected vehicle which was recently showcased on Top Gear, see bottom of post for video).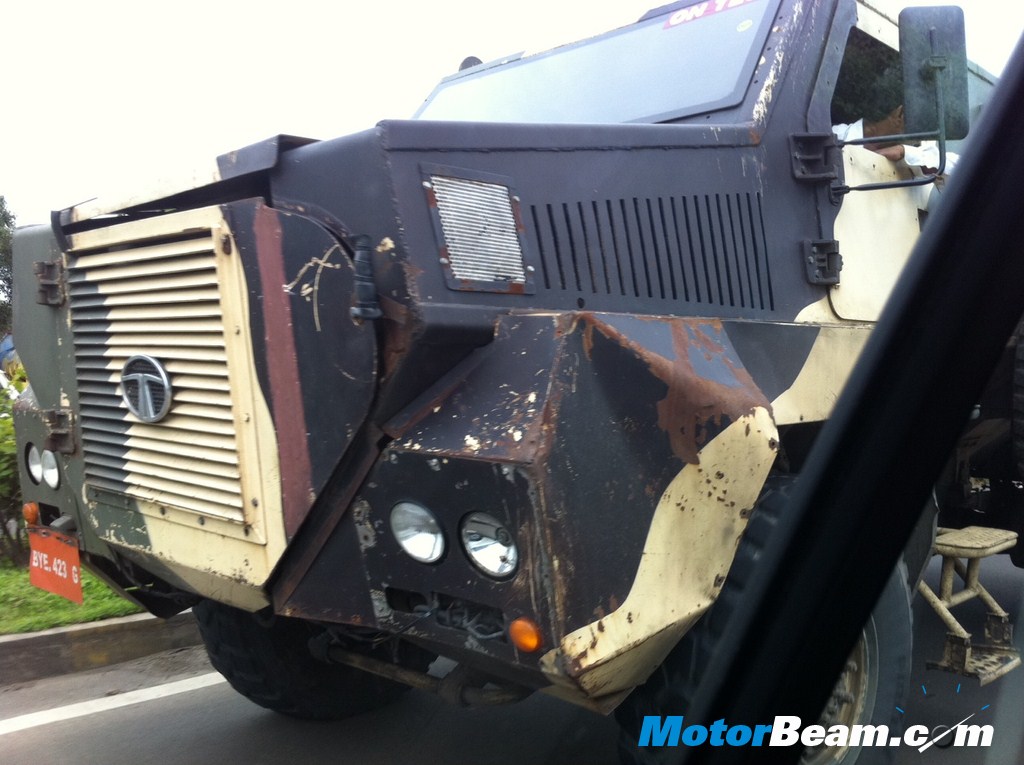 Rugged looks, seems like there is a dent on the right fender. Could Tata Motors borrow technology for this vehicle from its partner Fiat? Fiat Industrial owns Iveco (Industrial Vehicle Company), which manufacturers trucks, buses, military vehicles and diesel engines.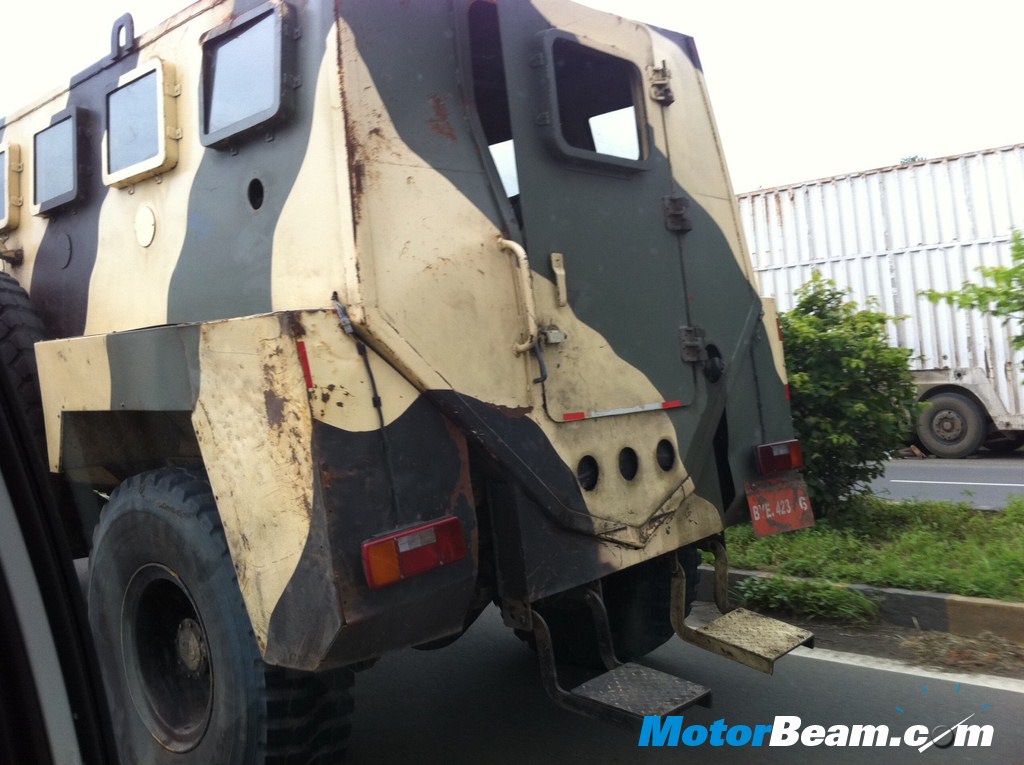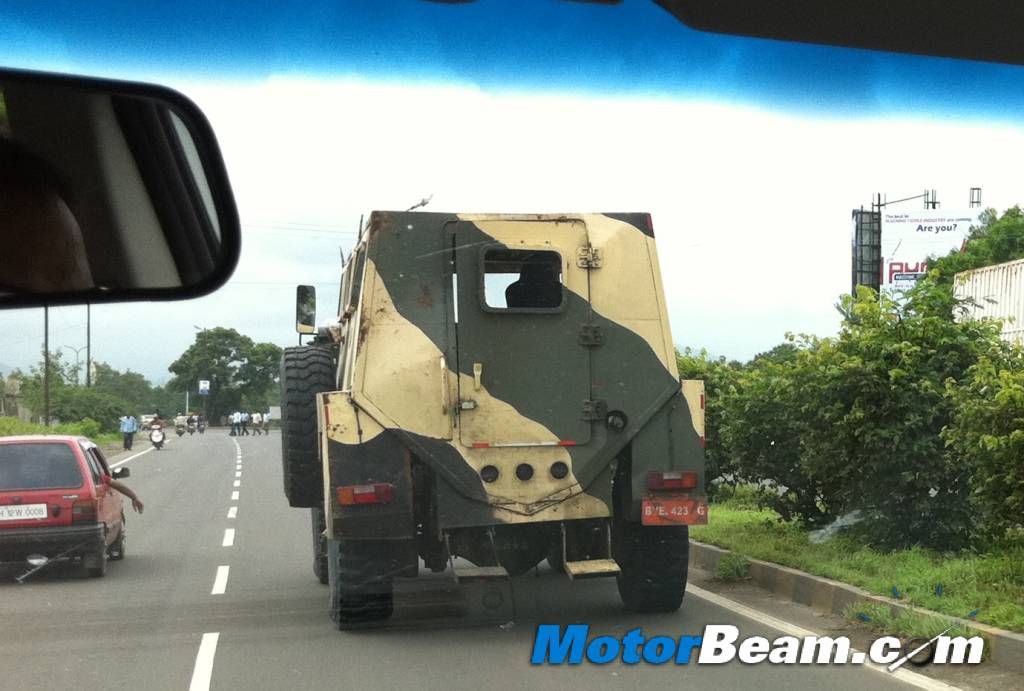 Update (02/10/2011) – Spotted yet again in Pune.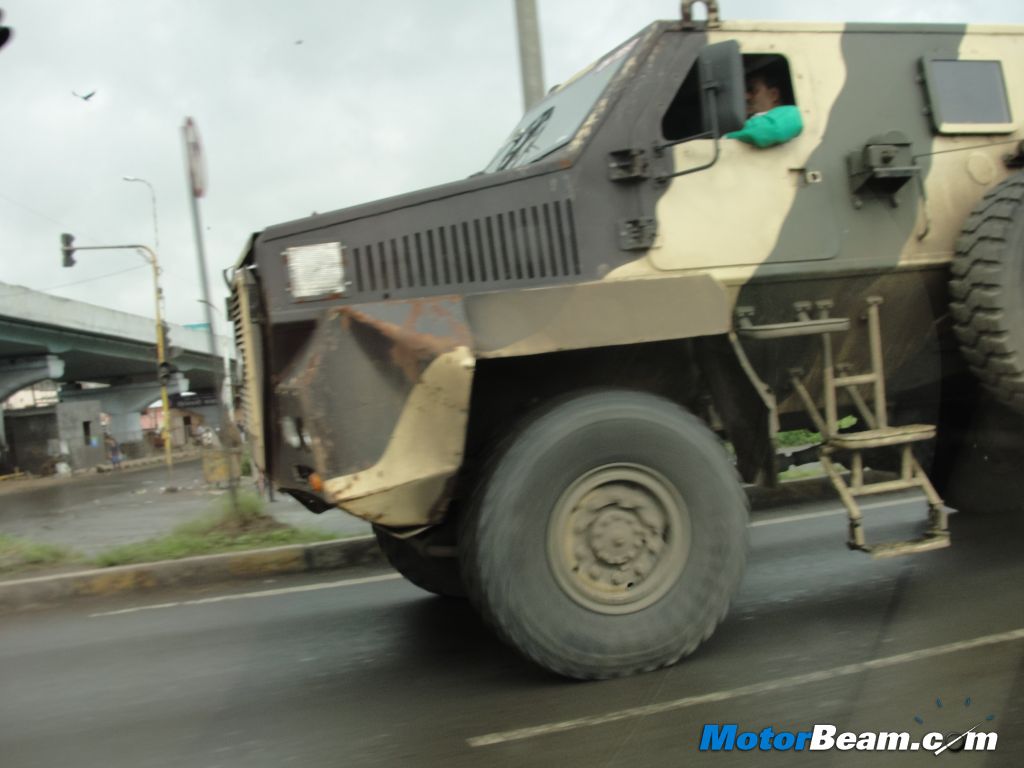 [youtube:http://www.youtube.com/watch?v=iLQDrJ_tNuM 540 375]