Tata Motors Signs Footballer Lionel Messi As Global Brand Ambassador
Lionel Messi will be the global brand ambassador for Tata Motors' passenger vehicles portfolio with the idea to engage young people.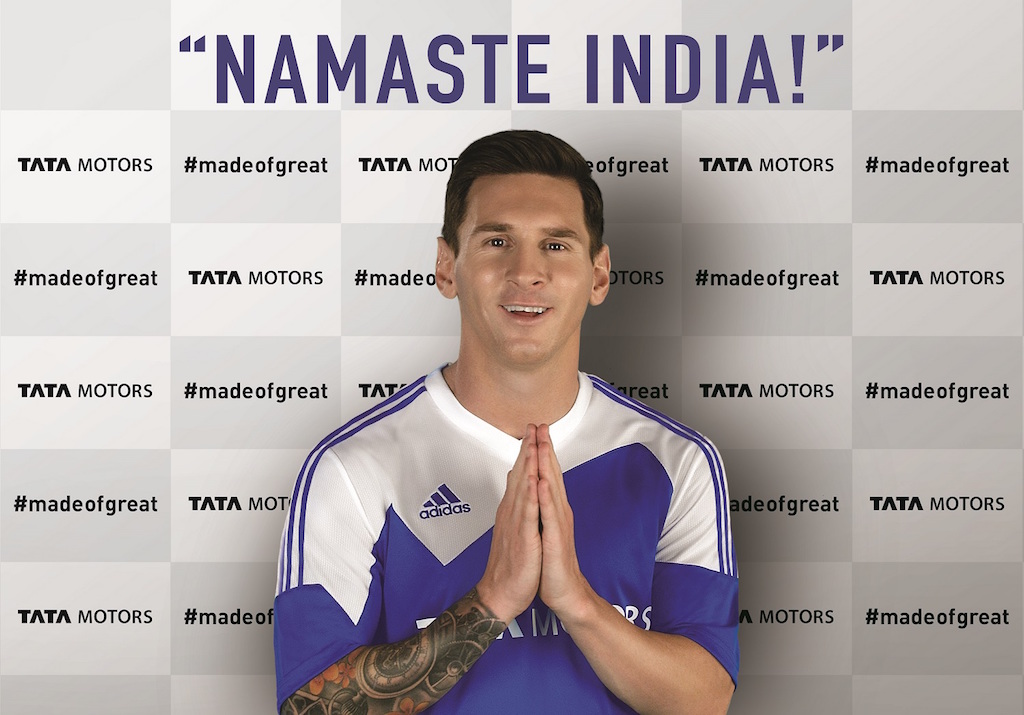 In a strategic move to improve brand recognition, Tata Motors has appointed Argentinian football player Lionel Messi as global brand ambassador for its passenger vehicles portfolio. The four-time winner of the FIFA best football player of the world award is an icon among the youth and the Indian automaker is looking to engage with young audiences with the latest association.
This is for the first time Tata's passenger vehicle business will be undertaking an overall brand association campaign with a brand ambassador. This is also for the first time that Lionel Messi has made an association with an Indian brand. The ace footballer has been signed on for two years and the contract can be extended in the future. The deal amount for the footballer has not been revealed though.
Tata Motors will first roll-out the association campaign #madeofgreat with Lionel Messi on 3rd November 2015. The company states that the campaign would reflect its philosophy of providing innovations in the passenger vehicles segment along with exciting new technologies. The core idea of this campaign emerges from the inspiring thought of 'What drives us from within is what makes us great'.
Tata is looking to expand its footprint across the globe and Messi's presence irrespective of geographical boundaries makes him an ideal representative for the brand. In addition, the automaker is aiming to launch an exclusive limited edition merchandising range of this association. Apart from Lionel Messi, footballer David Beckham is the brand ambassador for Jaguar China while Alessandro Del Piero is the global brand ambassador for Piaggio Vespa.