Tata Motors Upcoming Cars Continue Undergoing Testing
Tata Motors continues to test its upcoming products that were showcased at the 2016 Auto Expo. The Hexa, Nexon and Kite 5 were spotted testing on the outskirts of Maharashtra under heavy camouflage. Launches could happen by this festive season.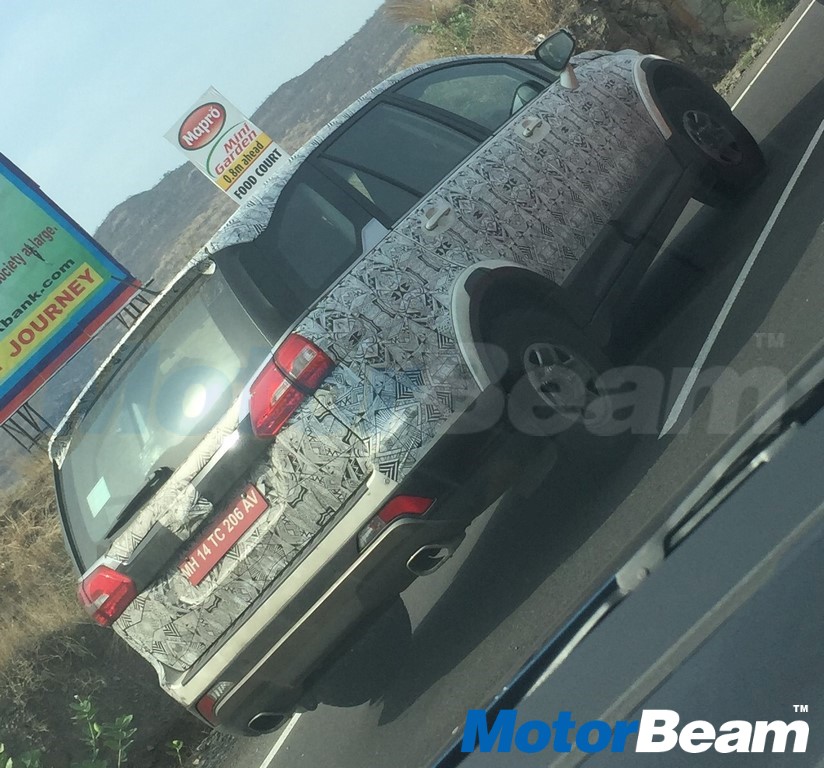 As the festive season gets closer, we see more and more instances of test mules being spotted on highways and back roads. It's Tata this time, who has been caught testing 3 of its upcoming vehicles on the outskirts of Maharashtra. The vehicles spied are the Tata Nexon, Kite 5 and Hexa. All of these models were showcased at this year's Auto Expo. Apart from these, the Nano Twist AMT was also being tested. All of these models are expected to launch by this festive season.
The Hexa will be, of sorts, a replacement to the Tata Aria, and thus, will go head to head against the recently launched Toyota Innova Crysta. The Hexa, just like the rest, employs Tata's new design philosophy, dubbed the 'HorizonNext'. Though the car looks similar to the Aria, it has undergone a massive overhaul. The spy shots reveal the rear tail gate of the Hexa, which seems to have retained most of the design features showcased at the Expo. The wheels look like they were taken directly from the Aria, and so does the blacked out D pillar. The tail lights have undergone major changes and give the Hexa a very sporty look.
The Kite 5 was also showcased at the Expo. The Kite 5 is essentially the compact sedan version of the Tiago. The spied car was covered with heavy camouflage concealing most of the features. Judging by the shape, it looks like Tata has got the proportions right. Being based on the Tiago, it will get the same diesel and petrol engine options of the hatchback.
The Nexon will be launched in the compact SUV segment, which is currently one of the fastest growing segments in India. Tata has never had a car in this segment, and look to establish themselves with the Nexon. Looking at the spy shots, The Nexon looks more hatchback than SUV, the sloping roof line combined with the high boot section, give the Nexon a very coupe like look. The camouflage was pretty tight in this one, as even the taillights seem to be covered with dummies.
The launch of the Zest signified a major step for Tata. It saw a giant leap in quality, refinement and design for the brand, which seemed to have been living in the past. The future launches also look very promising as Tata seem to be on the right track.
Tata Motors Upcoming Cars Continue Undergoing Testing
– Tata Motors was caught testing its next phase of car launches
– The cars spied include the Tata Hexa, Nexon and the Kite 5
– The launches are expected by this festive season
– The Nano twist AMT was also being tested