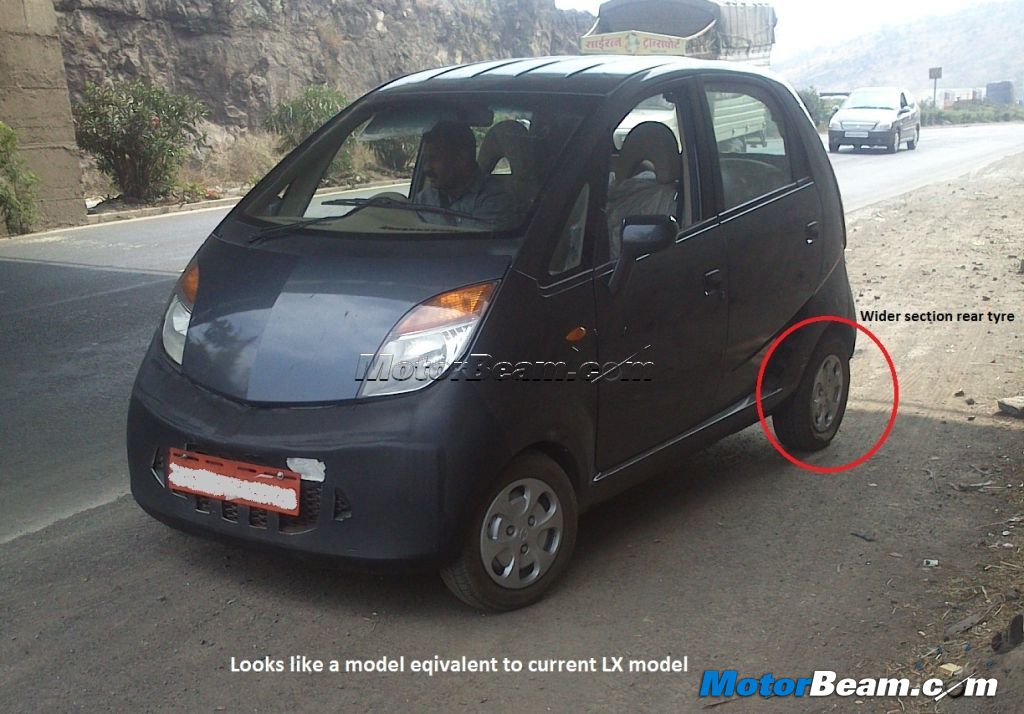 The Tata Nano Diesel was spotted testing in Pune by our very own, eagle-eyed team member, Suraj Desai. The diesel Nano was spotted on the NH4, near Chandni Chowk. Tata Motors recently said that the Nano Diesel is in the last phases of development and should be launched by end of the year. With high interest in the public about this revolutionary small diesel car, this spotting definitely is good news. This vehicle will be the first car with the diesel option in the subcompact hatchback segment in India.
The Tata Nano diesel test car looked like the diesel equivalent to the top of the range LX model. The rear hatch of the car and the front bumper were well camouflaged which suggests the nature of changes on the car. The Diesel Nano should have a re-designed front bumper to differentiate it from the petrol version. The car may have TDI-badging on the rear hatch. The rear boot door seems to be the openable type with a lockable hatch like conventional hatchbacks.
The Nano Diesel test car was shod with wider section rear tyres which will help it to handle the higher weight of the diesel engine and provide improved stability at speeds. With petrol prices soaring, the demand for diesel cars remains high despite the announcement of incremental increase in the diesel prices.
Tata Motors have to make sure that they launch the Nano diesel at the right time as well as at the right price point to take advantage of the public interest in this car. Last month, Tata Motors sold just 1503 units of the Nano, which is extremely low considering the Nano is the cheapest car in the Indian market. The company is having quite a lot of idle capacity at its Sanand plant due to poor sales of the Nano, which was expected to uproot its closest rivals.