Tata To Launch Performance Nano With Turbo For Enthusiasts
Tata Motors is working on a turbocharged version of the Nano that will be added to the twin-cylinder engine while an 800-1000cc engine is also under development to make the Nano driver engaging.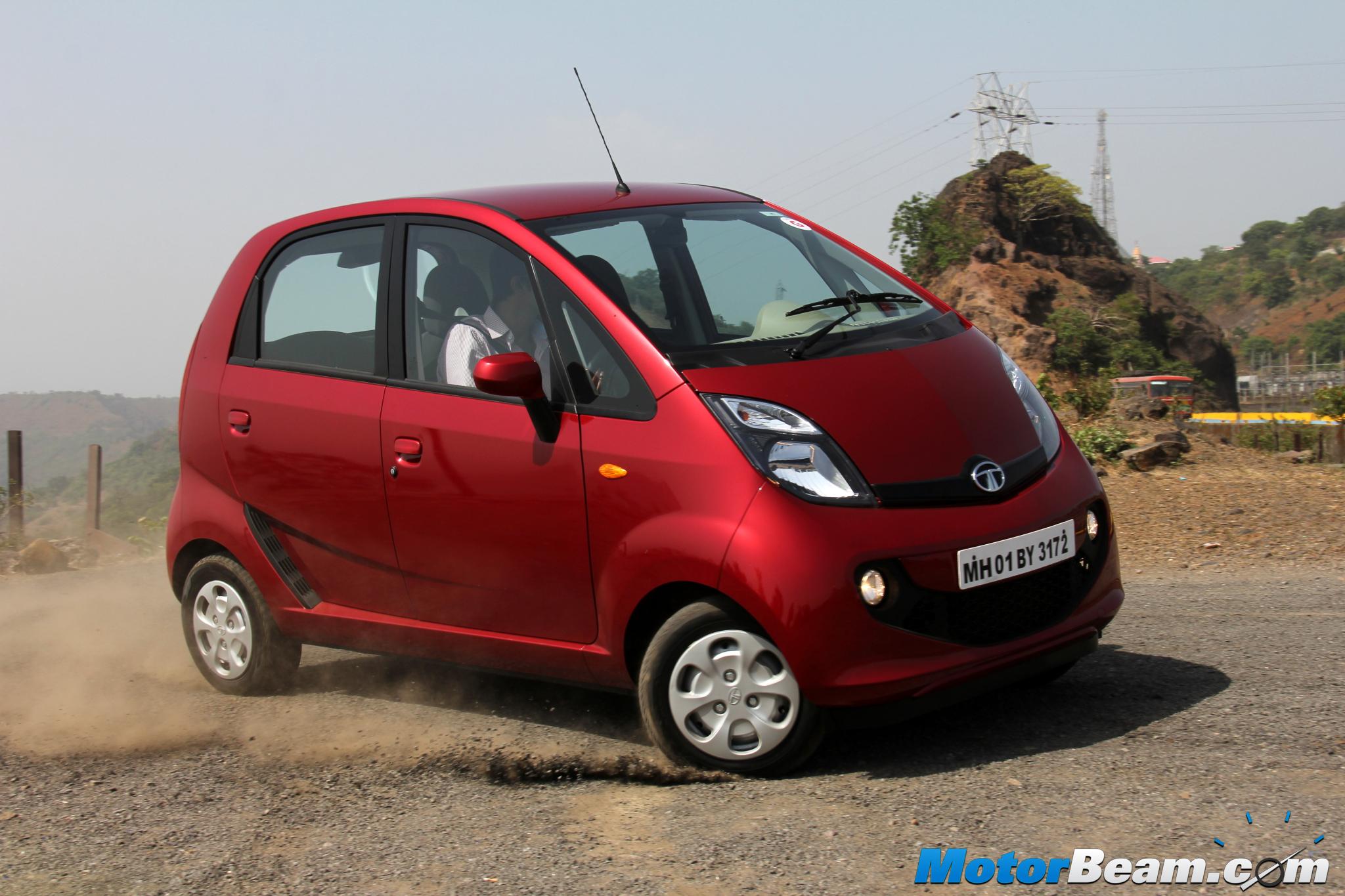 The GenX Easy Shift is the latest update received to the Nano small car and Tata Motors has certainly done a good job with the upgrades that include an openable boot and AMT unit. However, the Nano still loses out on power and the twin-cylinder engine certainly does not manage to suffice the needs of the driving enthusiast. Now, in a bid to make the Nano more appealing to the enthusiast, Tata Motors is working on a turbocharged version of the hatchback.
The Tata Nano is powered by a 624cc twin-cylinder engine that produces 38 PS of power and 51 Nm of torque, paired to a 4-speed manual and a 5-speed AMT unit. While the hatchback offers decent performance within city limits, the lack of punch from the puny engine is severely felt on the highway. More so, if you are on inclines and you need to press the accelerator really hard to crawl forward. In comparison, its closest competitors the Maruti Alto and Hyundai Eon offer 48 BHP and 56 BHP respectively. The turbocharged unit will suffice the need for power from the same twin-cylinder motor but is at the exploring stage at present, the company stated.
In addition to the turbocharged version, Tata is also working on new variants of the Nano that will be launched with bigger 800-1000cc engines to rival the Alto, Eon and Datsun GO. The bigger motor with around 50-55 BHP of power coupled with the Nano's light weight will be a peppy performer while also being able to carry five adults over long distances. The strategy is in tandem with what Maruti and Hyundai did with the Alto K10 and Eon 1.0-litre variant after customers complained about the lack of power from the 800cc engine.
Coming to the long spoken about Nano diesel, Tata Motors said that introducing a diesel engine on the Nano was not in favour of the economics of the car. The diesel mill produced around 50-55 BHP of power and would be the smallest unit of its kind in the country. But given the high maintenance costs and deregulation of diesel fuel, the automaker believed it did not make sense to introduce the same on the small car.
Source – Business-Standard.com