Tata Nano Diesel To Be Offered With 2 Power Outputs
Tata Motors will launch the 2013 Nano next week, offering it with a CNG option. However the diesel Nano is still sometime away and the project has been delayed time and again. Tata Motors really needs to put the diesel Nano in its showrooms as sales of the Nano have been really low of late. Last month the automaker managed to sell 1014 units of the Tata Nano in the Indian market, which is really disappointing sales considering the vehicle is the cheapest car you can buy in India today.
The diesel powered Tata Nano has been in the news for a long time now and has been delayed due to several complications which are not in the hands of the company. The diesel engine powering the Nano is being developed in collaboration with Bosch and the vehicle uses a Honeywell turbocharger. According to Rohin Nagrani of BS Motoring, the Tata Nano diesel will be offered in two states of tune, one producing 39 PS of power, while the other will produce 52 PS of power.
The more powerful version might be kept solely for the export market but we are sure Indians would like to buy a powerful diesel Tata Nano. The higher power output will also result in higher costs as components will have to be upgraded to handle the extra performance. We expect the Nano diesel to be unveiled at the 2014 Auto Expo in February next year, with prices starting at around Rs. 2. lakhs. Will the oil burner under the Nano's hood give a shot in the arm to the sales of the world's cheapest car? Tata Motors hopes so and so do we.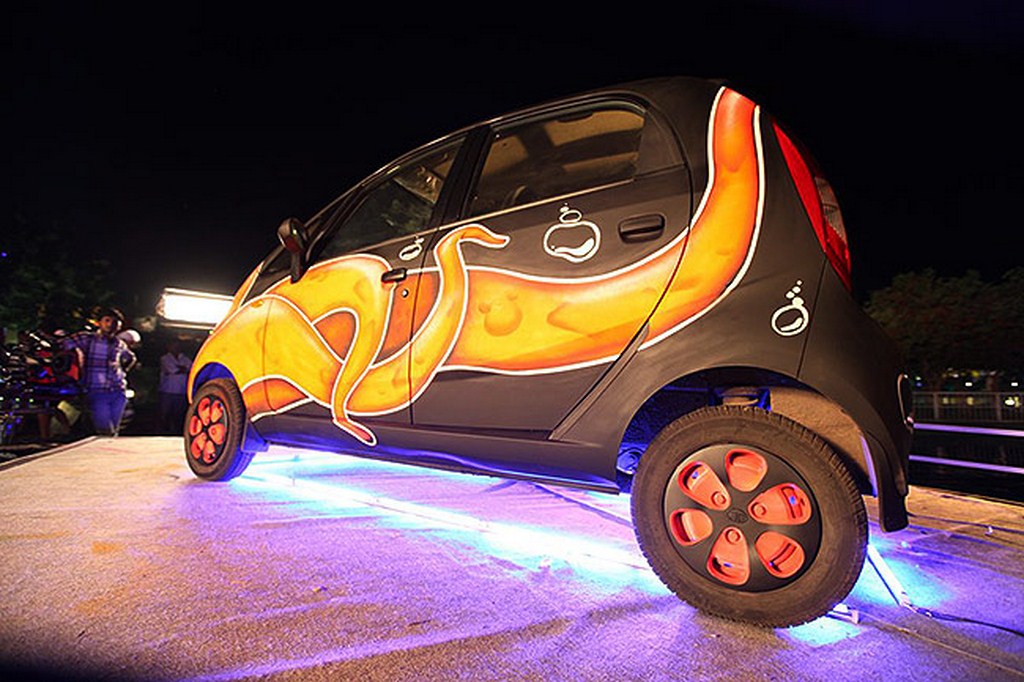 Source – Rohin Nagrani on Twitter