Tata Nano Topples During Moose Test [Update – Fake]
The handling test conducted overseas has the Nano being driven for a sharp right at reasonably high speeds, which leads to the small car toppling.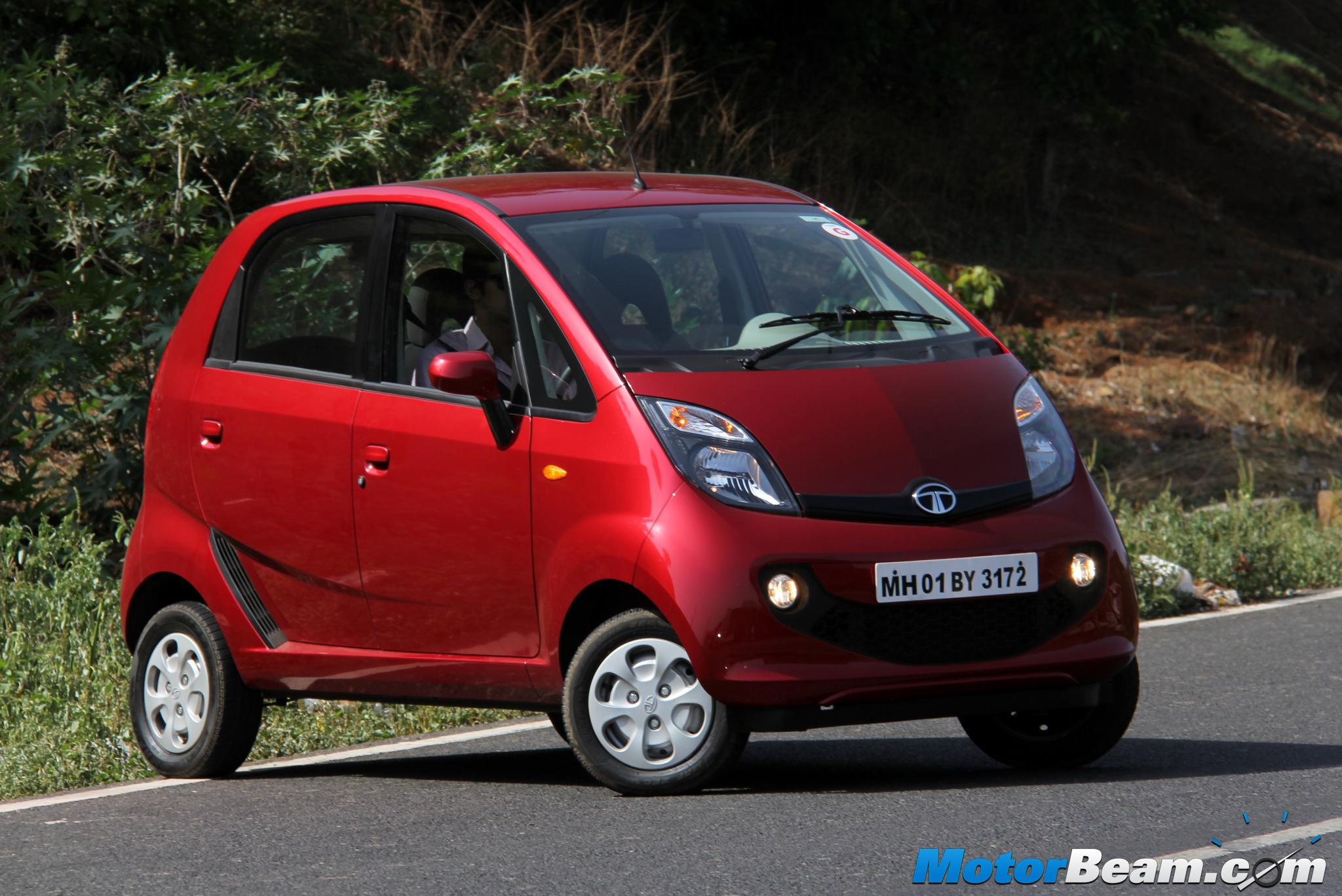 The past year truly marked a milestone for vehicle safety concerns getting a real voice in the Indian industry. With most of our popular entry-level cars having failed to meet the Global NCAP crash test norms, the government managed to finally smell the coffee and make some strategic announcements including the BNVSAP (Bharat New Vehicle Safety Assessment Programme) which will be mandated by 2017. While the crash test norms are still some time away, safety levels on current cars still remains of paramount concern and making things worse is this video footage that has emerged online and was shot while testing the handling capabilities of the Tata Nano overseas, wherein the car toppled.
The handling test in question is the 'Moose Test', which was being conducted by a Czech Republic based magazine where the car is subjected to evasive manoeuvres and needs to respond to sudden lane changes and steering input, in case an animal or pedestrian comes in front of the vehicle. While the average speed of the test vehicle is around 60 or 80 km/hr for the Moose Test, the Nano was doing a bare minimum of 30 km/hr and was carrying four adult occupants inside. Even at a reasonable speed, the Nano could barely remain stable and the car's narrow track and tall body structure further aggravated the situation, pinning the car to the ground sideways.
In fact, the topple was so severe that the driver was left with a broken arm, apart from the ruffled left side body panels of the Tata Nano. Much like the Indian version, the test mule came void of ABS and ESP, which are otherwise offered as standard on European spec models. The car is powered by the same 624cc twin-cylinder engine with 38 PS and 51 Nm of torque, paired to a 4-speed gearbox. This mishap clearly shows the need of ESP on cars as small as the Nano as well, which misses out on several important safety equipment in favour of keeping costs in check. Make sure to have a good look at the Tata Nano being toppled in the video below.
Catch All The Latest Videos, Subscribe To
Update – Tata Motors has confirmed with us that the video is fake and the Nano wasn't subjected to any crash test. When such tests happen, cars are sourced from the company but Tata hasn't provided any car to any European testing authority. We don't understand as to why someone is trying to defame the Nano, which not only is the most affordable car in the world but has also put India on the world automotive map for its clever engineering.