Tata Signa Range To Replace All Traditional Tata Trucks By 2017
The Tata Signa range of trucks were showcased at the 2016 Auto Expo. The new trucks will be available with dealers soon.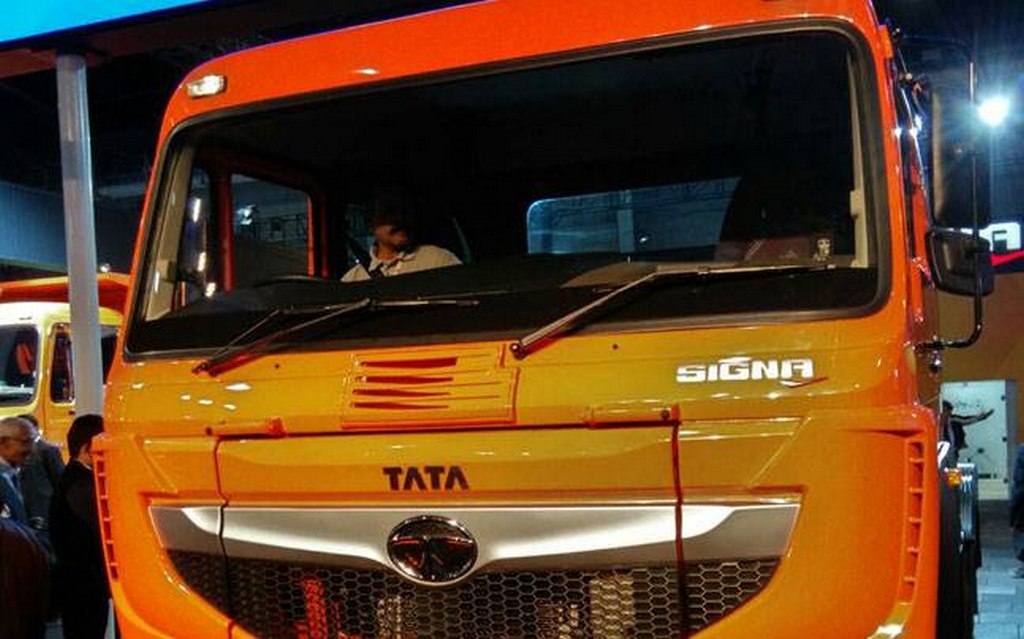 Tata Motors is the largest commercial vehicle manufacturer in the country with a market share of 55%. Its heavy and medium duty trucks have been serving their owners faithfully for many years. Now Tata has decided to replace all of its legacy range of trucks with the new range of Signa trucks which were showcased at the 2016 Auto Expo.
Under development for almost 3 years, the Tata Signa range of trucks will replace conventional Tata trucks in both medium and heavy vehicle segments. Tata has incorporated a number of changes in its new affordable trucks such as ABS, optional AC cabin to reduce driver fatigue, and the Tata Fleetman vehicle telematics system to help fleet operators keep a watch on their vehicles with real time data, exact locations and important warnings. Tata Motors has however refused to share the amount which it has invested in development of these new trucks.
The company claims that the new Tata Signa trucks have reworked cabins to ensure improved ergonomics and lower NVH levels. The trucks have been tuned to provide better efficiency with changes such as a new aerodynamic cab design. At the Auto Expo, the company had showcased three variants from the Signa range – 4923.S tractor, A 3118.T multi-axle truck and 2518.K tipper.
Tata says that the tractor trailer version of the trucks will be available on dealer floors within two months. The tipper and heavy truck versions will be subsequently available by the second half of this year. The company also says that the new trucks will cost only two percent more than the legacy trucks though the exact pricing will be announced at a later stage.
The affordable truck segment is the dominant segment in the Indian commercial vehicle market with more than 80 percent of trucks being sold in this price bracket. Recent competition from foreign manufacturers such as Bharat Benz and resurgence of other Indian truck makers such as Ashok Leyland has forced Tata Motors to fiercely defend its market share.
Tata Signa
– Tata to replace all legacy trucks with the Signa range
– The Signa range of trucks have aerodynamic cabins, better NVH levels and vehicle telematics
– The new trucks will cost only 2% more than traditional trucks
– The tractor trailer version will be available with dealers in 2 months