The Story Of The Greatest Salesman In The World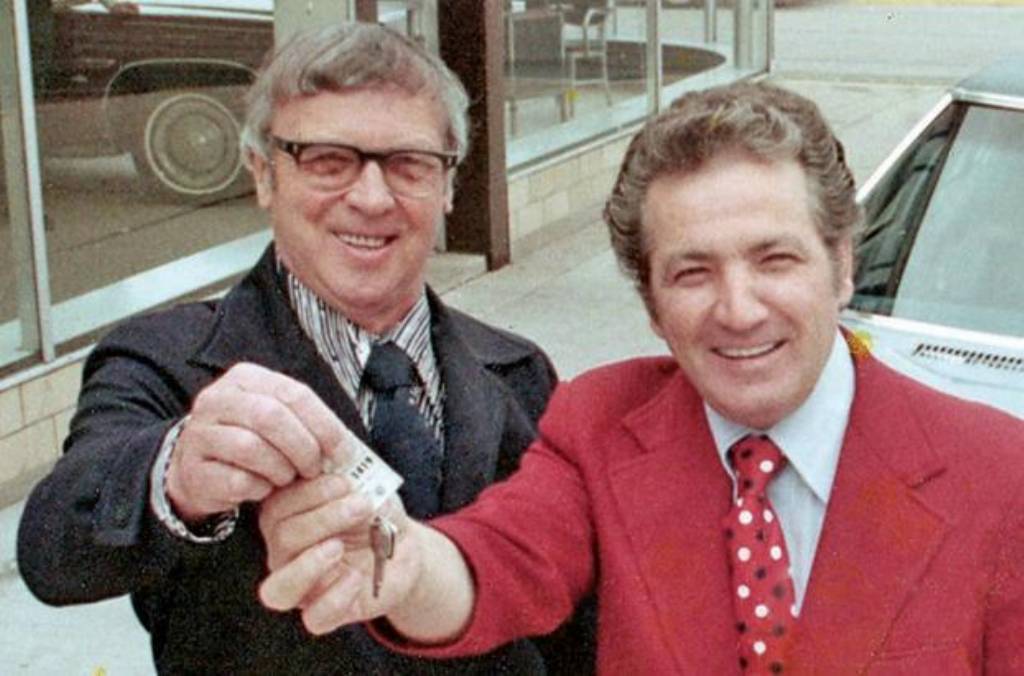 We at MotorBeam not just give credit to companies that produce marvelous automobiles but also project the people who work behind the scenes.
A product does a small one-time journey from the manufacturing unit to consumer. Some just reach in a week while some may take months. Success or failure of a product depends mainly upon the brand, quality, marketing and support. Some products have been hit purely because of marketing and sales departments especially in the mobile and automobile sector. Dealers play a very important role as they work with various strategies to roll out vehicles from showrooms; strategies include attractive EMI options, benefits for exchange of old car/bike, extended free service, etc. One of the aspects that stimulates a customer to buy an automobile is the words of the salesperson. A salesperson can be the reason to sell more or no vehicles.
I can quote an example from my life where my brother rejected a showroom some years ago because the salesperson thought he was too young to buy a bike. My brother was 19 years old when my father agreed to buy a bike for him and we both visited a TVS showroom near my place. He was interested in the Apache as it was a newly launched bike then. The salesperson hardly showed any interest towards two young lads thinking it was a waste of time; later my brother upbraided him and told the salesman that he just lost a customer. Two days later he bought an Apache from another dealer.
Now coming to the topic let me introduce you to a living legend who taught the world the art of selling. Mr. Joe Girard, the greatest salesman in the world who has his name inscribed in the Guinness World Record Book for a reason.
Joe was born into a poor family and at the age of 9 after school he started polishing shoes. At 11 he took his second job as a news carrier for Detroit Free Press. At the age of 12 he tasted first success when he took part in a competition organised by Detroit Free Press. The person who fetches maximum number of new readers would win a bicycle. Joe knew he would win the prize and he worked hard enough to earn the bicycle. He once said "Any one of those other kids could have beaten me, but they weren't willing to work. They didn't want it badly enough."
Later he served as a dishwasher, dock loader, delivery boy and pageboy at a hotel. Later at the age of 18 he joined United States Infantry where he met with an accident after falling off from a speeding military vehicle. The injury caused from the fall ended his service in less than 100 days and he was discharged with honors. Later financially stricken Joe's family was left with no choice but to beg.
Determined to join some job, Joe finally got into a Chevrolet dealership after pleading the manager to hire him. The first day of job and Joe sold his first car, borrowed $10 from the manager to buy a bag of groceries for his family. The next month he sold 18 cars and trucks when he was beginning to feel that he had a secure breath, but was taken by surprise when the owner of the dealership fired him for being too aggressive. Based on the short record he got himself employed at Merollis Chevrolet, Michigan; the place where he surpassed everyone in the world.
In a span of 15 years (1963-1978) this man alone sold 13,001 cars and trucks, he also holds an unbeaten record of selling 18 cars in a single day.
Joe believes that building relationships of trust and respect with customers is the real secret of success in sales. "Make sure that the words that come out of your mouth will help people buy from you forever. If you're not sure, keep your mouth closed. Don't lie, and don't ever break a promise," he says. "If somebody is showing you a picture of their kid, don't show them a picture of yours. We are not running a popularity contest. If the guy talks about a fish, don't tell him about the one you caught. His fish is the most important fish. He is still talking to me. I am still listening. You have got to sell yourself: people buy people. People like nice people and they want to be around nice people. Don't do anything to anybody that you don't want done to you."
For 12 straight years, Joe sold more new retail cars and trucks than any salesperson, more as an individual than most dealers would sell in total. No other salesman had retained this title for more than a year.
In his own words, Joe recalls a very important decision he made that helped him attain the #1 spot "Time and money well spent will build your business tremendously. Always look for new and better ways to do it."
Girard retired from the dealership in 1978, satisfied with the record sales he had achieved. Since then he has written several books, including the best-selling 'How to Sell Anything to Anybody', and built a successful new career as a motivational speaker. At 85, he is as busy as ever, guiding and encouraging new generations of aspiring salespeople.
"Selling is like a game, but mine is different. In games, there are winners and losers. With Joe Girard, there are two winners: you got what you wanted, and I got what I wanted," he says.