Top 10 Selling Scooters In July 2016, Honda Navi Enters
The Honda Navi makes it into the top 10 selling scooters in India and has been placed tenth overall. Honda, has run the show effectively with significant sales of the Activa and Dio too.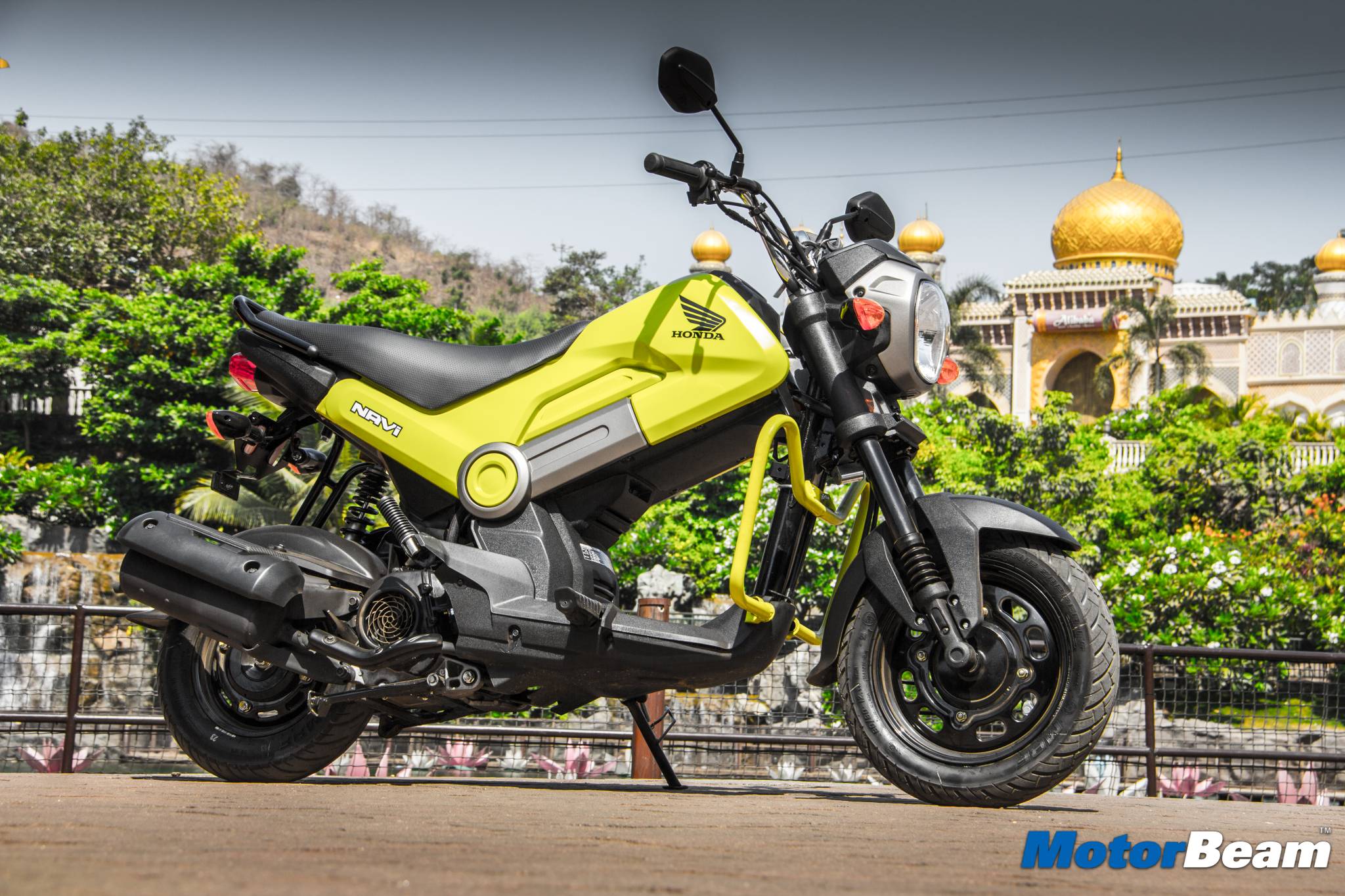 The top 10 selling scooters list in the Indian market sees the Honda Navi making its debut. It has sold 11,644 units last month and has now become the tenth highest selling scooter in the market. Right from the design concept to the commercial production, it has been a 100% R&D product for the Indian market.
The Honda Navi is attractively priced at Rs. 39,500/- (ex-showroom, Delhi), and is a smart choice for people who want something utilitarian and sassy. It combines the pros of a bike and a scooter along with effective customisation. Powered by a 109cc motor, it produces 8 PS at 7000 RPM and a peak torque of 8.96 Nm at 5500 RPM.
Apart from the Navi, Honda has staked its claim in the market with two other products, the Activa and Dio. The Honda Activa has been the runaway leader in terms of sales numbers with more than 2 lakh units sold. The Dio has been performing recently well too, given its mammoth sales increase of nearly 42% last month.
Honda's direct rival, Hero MotoCorp has stuck around in the top 10 with three of its models – Pleasure, Maestro and Duet. While the Maestro and Duet have stacked up good numbers, the long standing Pleasure couldn't cope up and has dropped a place in the ratings to stay in seventh position.
Yamaha and Suzuki too have made their appearances on the chart with decent sales figures. As for Yamaha, the Fascino moved up to as much as sixth and the Ray has been placed eighth on the top 10 scooters' list. Suzuki faced a major setback in sales with the Access 125, owing to a faulty rear axle shaft and thus, recalling of numerous production units which could only guarantee the scooter a ninth place.
Scooter Sales July 2016
1) Honda Activa – 2,56,173 units
2) TVS Jupiter – 46,577 units
3) Honda Dio – 32,388 units
4) Hero Maestro – 32,311 units
5) Hero Duet – 24,391 units
6) Yamaha Fascino – 18,162 units
7) Hero Pleasure – 15,738 units
8) Yamaha Ray – 14,080 units
9) Suzuki Access – 13,120 units
10) Honda Navi – 11,644 units