Top 7 Tips On Monsoon Driving
Driving through monsoon is a challenging affair that can be eradicated if these tips are followed.
Almost everyone savours the Monsoon season in India. However, there are certain precautions that must be undertaken not only for yourself but for your vehicle too. As driving during rains can be an ordeal with slippery, wet and broken surfaces concealed beneath the waterlogged roads, it requires a motorist to be cognizant about such hurdles and be deft with this driving skills. Here are some tips on Monsoon driving that will help you to surmount certain obstacles while you're headed somewhere.
Maintain a safe Tyre Tread level
As technology advanced, tyres with treads which are similar to groves are being used in modern cars. Such tyres feature indentations on the rubber surface which compress water when it strikes the surface and allows it to elude from underneath the tyre thereby, keeping traction intact between the tyre and the road surface. These provide good payoff in the form of increased grip and enhanced driver confidence. It is of paramount significance to ensure that the tread depth is minimum 1.5 to 2 mm. To help you judge if your vehicle's tyre has been through a lot of abrasion, there are 'pointers' marked on the tread which indicate if they are worn out and need to be replaced.
Monitor your vehicle's brakes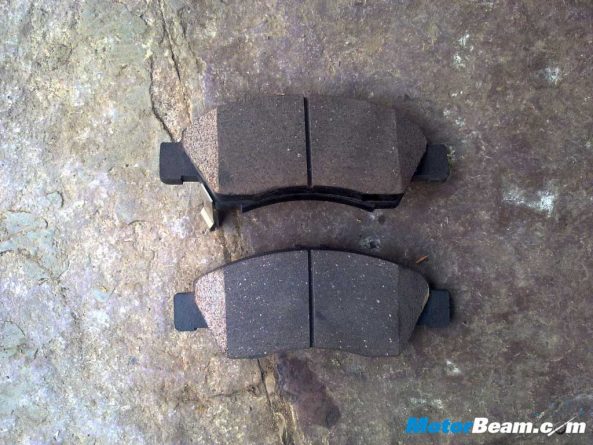 Speed thrills, but kills. Hence, make sure your vehicle's brakes are working fine and if there is a need to change the brake pads, then get it changed at the earliest as driving in deluged roads can be quite tricky at times. It becomes crucial to bring the vehicle to a halt within time to prevent fishtailing or bumping in the vehicle ahead of you. The new-age machines come with ABS and EBD to prevent zigzag motion and enhance the vehicle's grip but taking such measures will save your and your vehicle's life too.
Make sure the wiper blades aren't showing signs of aging
Rains can be as wayward as possible, sometimes drizzle can suddenly transform into heavy downpour testing your car's wiper's ability to maintain a clean windshield. Worn out wiper blades can leave cuts and cracks on the car's glass area thereby, not only impinging visibility, but also reducing the glass area's protection and giving it a preposterous look. Hence, make sure the wiper blades are of a great quality and replace them from time to time. Also, make sure the washer fluid is topped up on a regular basis to prevent the stains of mud and other substances from clinging on the glass.
Use the correct lights everytime
Rain and cloudy weather impede visibility greatly. Hence, it is advisable to keep your headlights switched on all the time you're on the road as it helps others to track the distance and direction of their car from yours. Refrain from using the hazard light as a motorist might understand that you're driving at a slow gait when you would have actually stopped. This can lead to a collision. Also, it would be preferable to use low beam (dipper) so that it doesn't dazzle the motorists approaching on the opposite side.
Keep tools to escape in case of door getting jammed
Many times, the car doors might get jammed due to severe water pressure when the water level is too high. In such cases, it's good to have tools to break through the glass or windshield to exit. A fire extinguisher can also be used to bang and break the glass for the same. A headrest's metal slider can also be used. Alternatively, many cars allow boot access through the cabin itself by simply tumbling the rear bench down. This technique can also be used to exit the car in emergency contingencies.
Maintain safe distance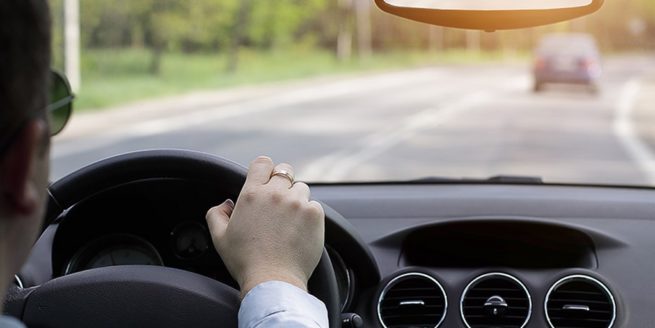 As the roads are slippery and visibility is poor, judging the distance between your vehicle and the one ahead of you can be difficult and many times, the braking might not happen as you'd have thought leading to accidents. Hence, it is advisable to maintain a fair amount of distance that would be sufficient for the car to come to a halt and drive at slow speeds.
Drive at high RPMs and make sure there isn't any dearth of fuel
Additionally, when manoeuvring through waterlogged roads, driving at high RPMs in 1st gear and not slowing down is the key to prevent water from entering the exhaust and car from stalling. As this requires much more pull, make sure your car isn't running on low fuel.