Toyota Inaugurates New Toyota Dealership In Ahmedabad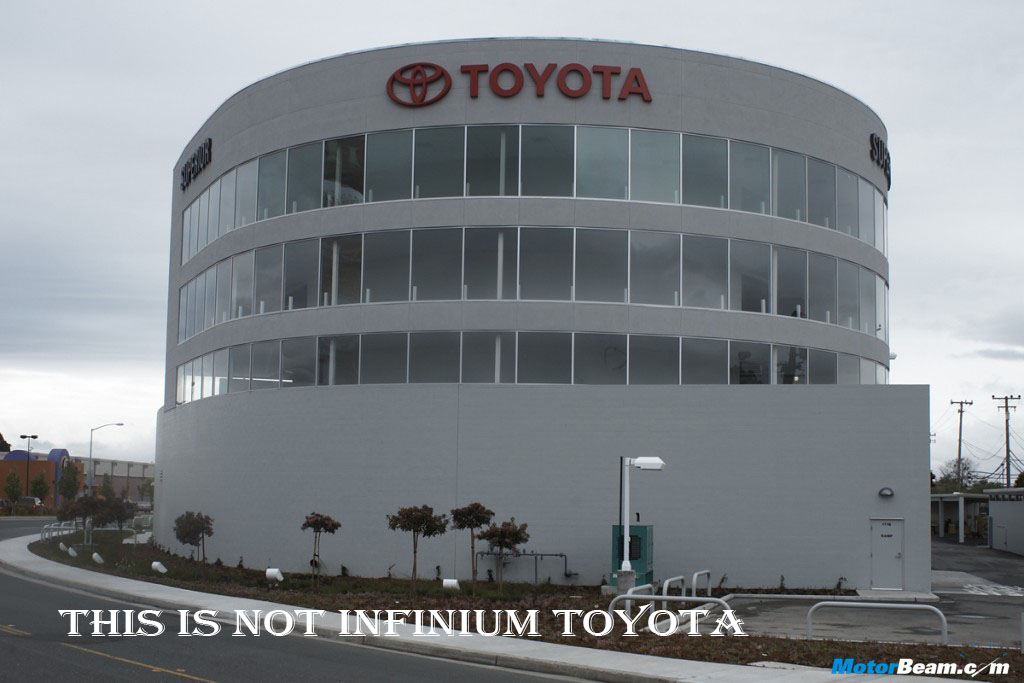 Toyota India has inaugurated yet another new dealership, but this time at Naroda in Ahmedabad. The new Infinium Toyota dealership is among the largest in the entire region. Infinium Toyota will offer sales, service and spares spread across 90,000 sq ft area including around 6,300 sq ft for displaying new cars, cafe counter, etc. The back office is around 10,500 sq ft, including a luxurious customer lounge. The showroom has 53,000 sq ft of parking area which includes a hi-tech customer delivery bay, express maintenance with 4 bays, 16 general service bays & 22 B&P bays to cater to customer needs.
"We have moved a step closer to our customers in Ahmedabad. With this state of the art showroom built by our partner Infinium, Toyota will set new standards in customer service. The attempt is to bring in freshness and newness to our showrooms, keeping in mind our customer's evolving needs. Our aim is to differentiate ourselves by providing best in class quality to our customers," Hiroshi Nakagawa, MD, Toyota India said.