TVS Working On 3 Variants Of Apache, Including 200cc [Rumour]
Three new TVS Apache motorcycles are currently under development and have been codenamed X16, X18 and X21 and will be launched over the next few months.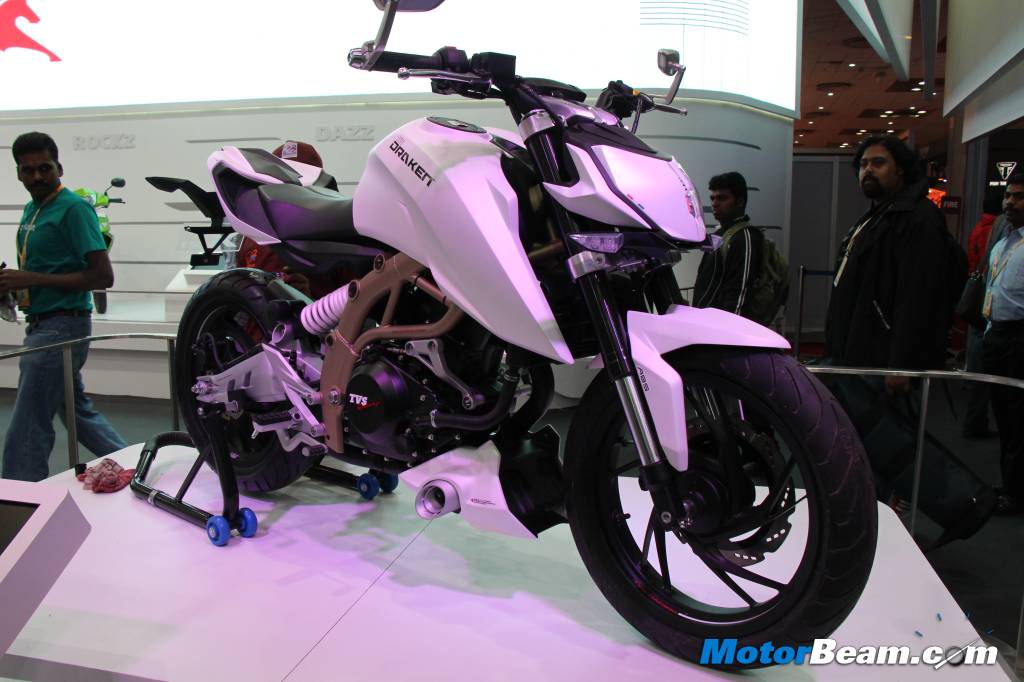 The updated TVS Apache series has been long awaited by Apache lovers and enthusiasts alike. With the launch is expected sometime in next year, new details on the upcoming model have emerged online revealing some of the major details of the upcoming sports bike. The news report states that the details have emerged directly from TVS' headquarters in South India which currently has three new Apache models currently under development. Heavily inspired from the Draken concept, the models have been codenamed as the X16 (160cc), X18 (180cc) and X21 (200cc).
Expanding on the technical specifications, the report states that the the new Apache X21 will get an all aluminium engine and will be tuned to produce more than 30 PS of power, while the displacement could be well over 210cc. The newly developed engine will be paired to a 6-speed transmission and will be bolted on to a lightweight frame and swingarm. To be a street-fighter, the new Apache 200 will get Michelin soft compound tyres with a 140-section rear tyre; split seats and a first-of-its-kind mobile charging point, while the pricing is expected to be around Rs. 1.5 lakhs. ABS will be offered as standard on the model.
Coming to the TVS Apache 160 and 180 models, the bikes will get a power bump by 10 percent, a lightweight swingarm, Michelin soft compound tyres (for the 180cc version), mobile charging point and Combi-Braking system akin to the one found on Honda bikes. None of the details are confirmed at this point but do seem plausible as TVS is ensuring to put a lot of hard work on the flagship series. With more competition from every mainstream manufacturer, TVS surely needs to level up by a huge margin to leave its mark in the segment. The company won't launch a 250cc bike as the same is being developed in collaboration with BMW Motorrad.
Source – Carblog India