Two-Wheelers Can Carry Goods With Cargo Boxes From April 2016
The road transport ministry will now allow two-wheelers to carry goods with light weight cargo boxes starting April 2016.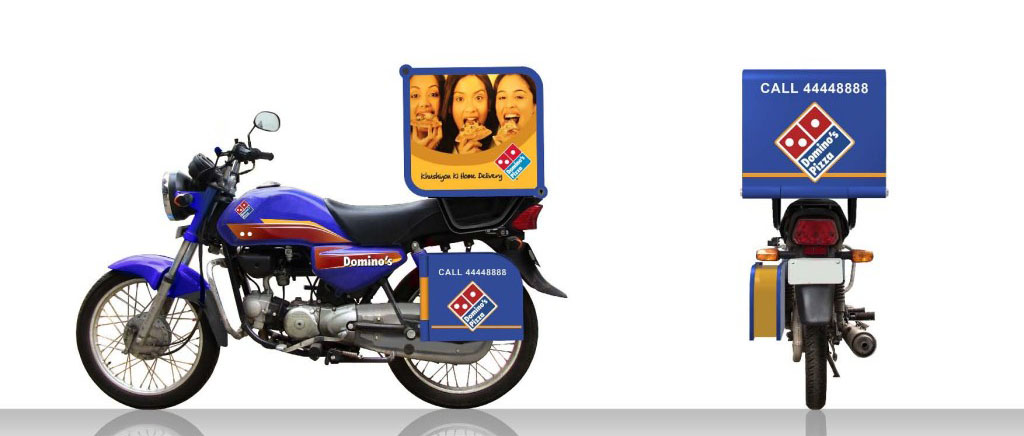 Starting April 2016, two-wheelers can fit cargo boxes on their vehicles to carry stuff such as immediate medical aid, commercial goods, etc. The road transport ministry has come up with certain specifications under which light-weight cargo boxes can be fitted onto the two-wheeler. The goods carrying vehicles will have to be 550 mm long while the width allowed is 510 mm and the weight limit of each box is 30 kgs.
Such two-wheeler vehicles fitted with cargo boxes won't be allowed to carry pillion riders along. Currently there are no proper rules and regulations for such two-wheelers but from next year onwards, the transport ministry will set certain guidelines and specifications to make a new segment of goods carrying vehicles. There are many ways in which these cargo two-wheelers can be used for better productivity.
In such traffic conditions of metro cities using four-wheelers to carry small goods is very inefficient. Currently we only see online retailers and food chains delivering their products on two-wheelers. Once the new specifications of cargo boxes come out, these services will also get more efficient. Two-wheeler manufacturers might also come up with options for customers to provide such light-weight cargo boxes as an option.
The ministry is also planning to make a new segment under this category called two-wheeler ambulance. The officials were deciding to implement this new category in 2013 but now the ministry will fix the standards to come out with a proper two-wheeler ambulance. This service will be useful under emergency medical conditions in congested and crowded zones where conventional ambulance can't reach. These two-wheeler ambulances provide immediate medical aid but don't transport patients.