Details Of UM Motorcycles' Powermax, GP1, Matrix Scooters
The scooters section of UM Motorcycles is comprised of three models and we have to admit that these vehicles are really stylish when compared to the standard Indian ones. Another aspect adding spice is the engine capacity; if launched these scooters will create a separate segment in the market. As far as we remember the only performance oriented gearless scooter in the Indian market was the Kinetic Blaze. The vehicle couldn't establish its market in the sub-continent perhaps being launched at the wrong time. After that no one probably dared to launch a gearless scooter of 150cc and above. The Indian market has grown up rapidly and perhaps this is the time for a comeback. There are no signs for the comeback of the Blaze but certainly United Motors' scooters can replenish the lost sector.
Powermax – The name says it all. The Powermax is available in two variants a 125cc and a 150cc. 150cc engine would be a combo of performance and economy. Customers would definitely keep this in mind while doing market study and this gives a certain edge to the United Motors Scooters. The first look says that it looks like an upgraded Honda Dio. The graphics are stunning and colours are pretty attractive. The vehicle is fitted with disc brake in the front to enhance stopping power. In the scooter segment, the Powermax would definitely grab some market share.
GP1 – This scooter is having two features which differ from the present scooter market. The first one is the name. It is kept simple but out of the box. The Indian scooters are just named and they don't carry a number which is generally observed in motorbikes (eg. Yamaha FZ16). The second one is the dual headlamp. Now that's something we don't see much in the market. The GP1 would be equipped with same engines as that of Powermax. The design is kept simple and it looks smaller when compared to the other scooters. The GP1 also carries the same brake system as that of Powermax. It is offered in both 125cc and 150cc engine configurations.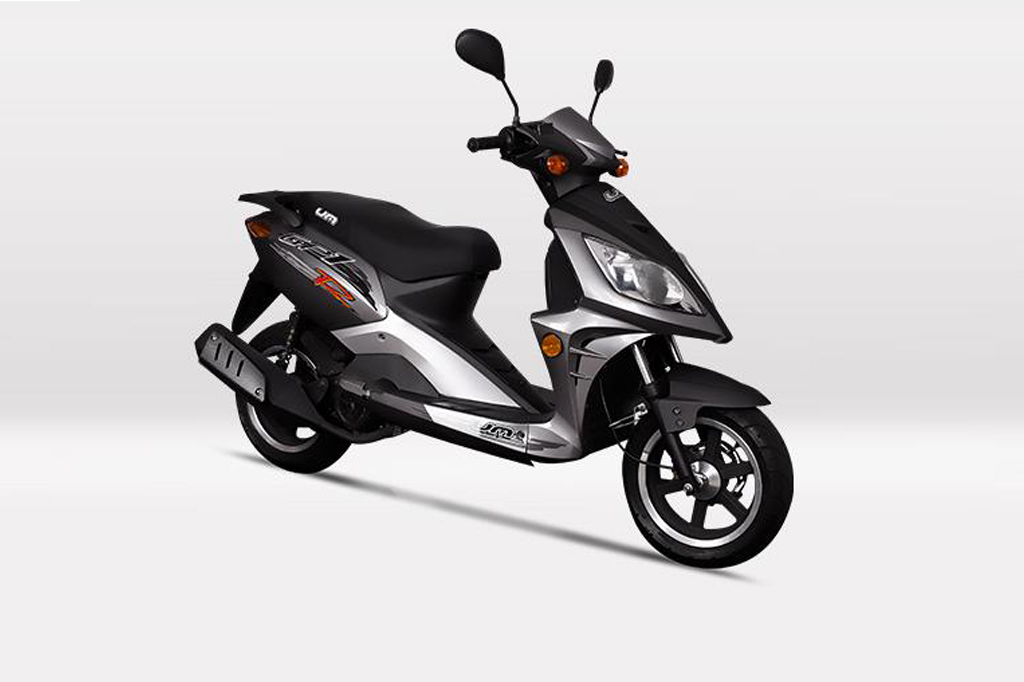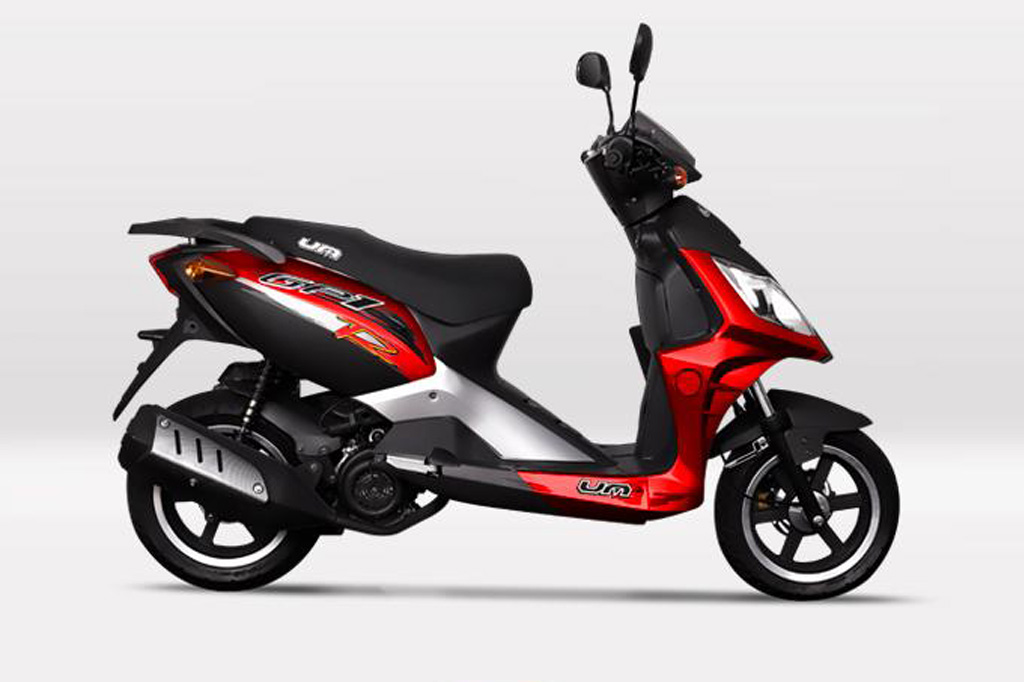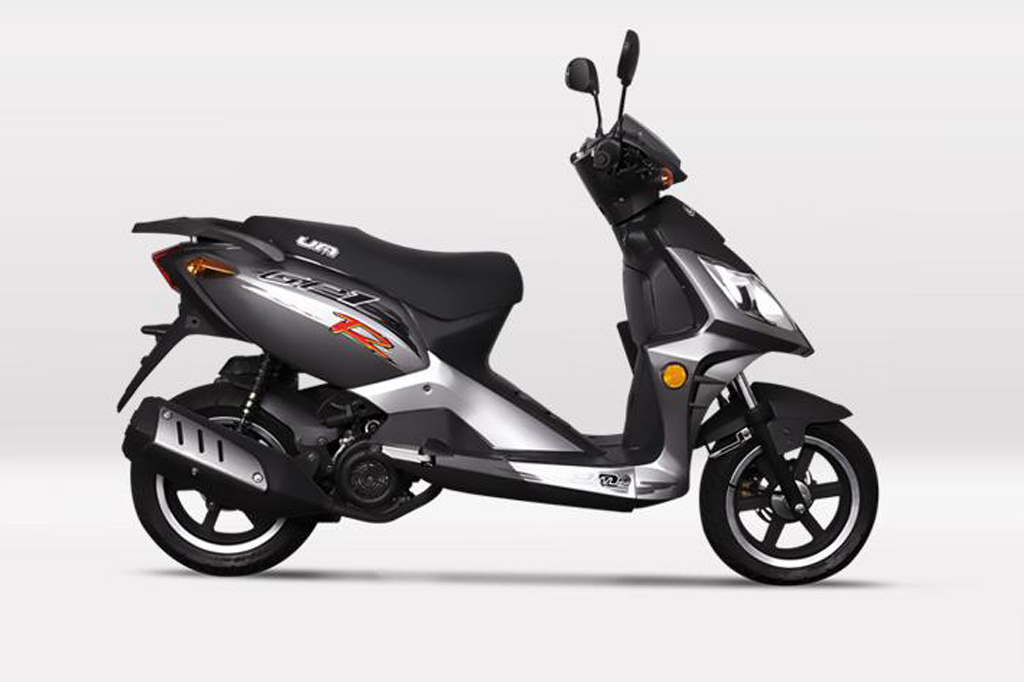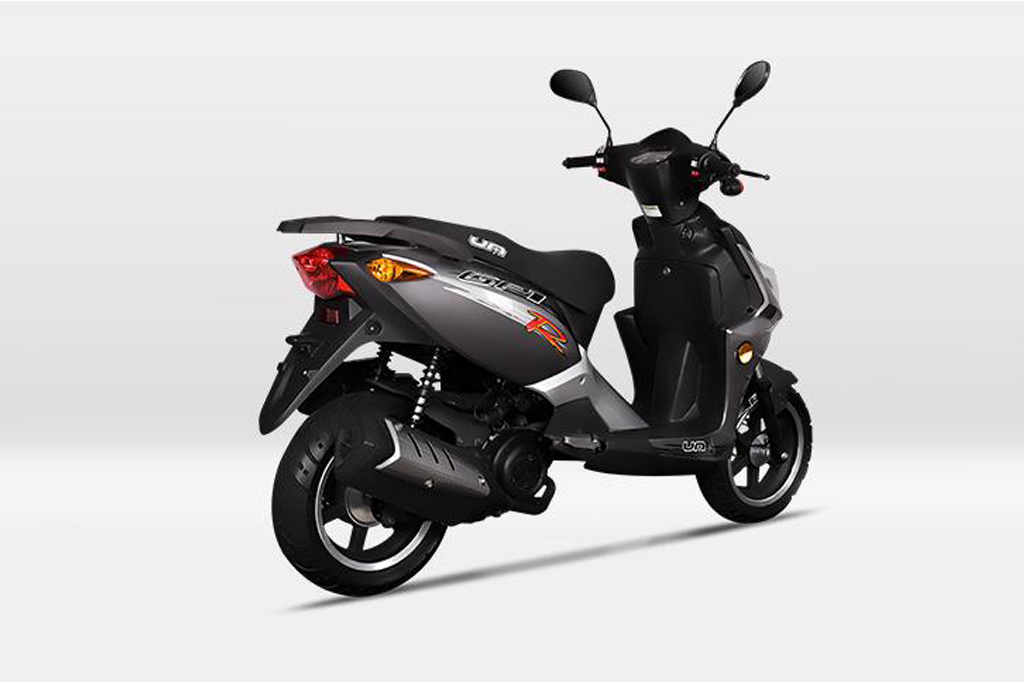 Matrix – The Matrix is furnished with a 150cc engine and is designed aggressively. Carrying a couple of headlights, the vehicle looks bold and is male-centric. The beauty of the vehicle is amplified by a slip-on exhaust which has aluminium finish and the scooter also gets petal disc brakes. Looks like United Motors has put in its best efforts to design this piece; overall a muscular vehicle by looks and power. The scooter segment is the one United Motors should be concentrating on.