Vardenchi Starts DIY Custom Kits For Motorcycles
Custom motorcycle design house, Vardenchi has started its new 'Do It Yourself' custom kits, which are easy to fit and offer affordable luxury customisation accessories.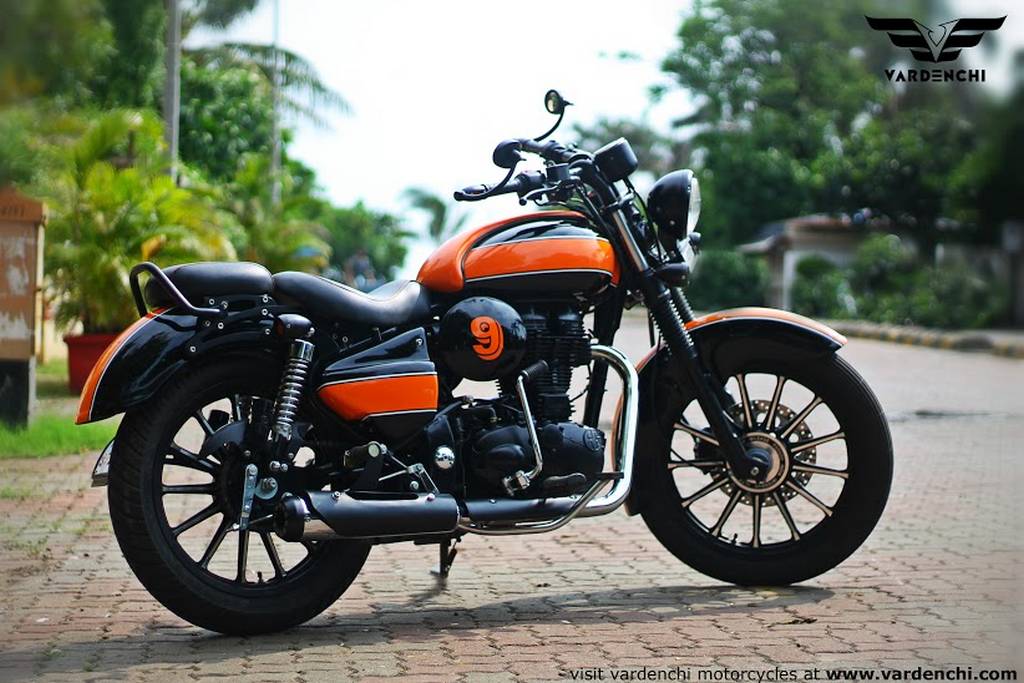 Vardenchi has been in the business for the past 10 years and have built some very interesting custom motorcycles in the country. They have access to a vast supplier base with good design capabilities, all of which help a motorcyclist in an enhanced experience of ownership and riding. Now with the DIY customisation kits, they hope to allow a rider to customise their motorcycles and bring their fantasies to life.
Vardenchi says that a motorcyclist just needs to log in to the Vardenchi website and use the bike builder application to customise his own motorcycle. They can choose from a wide range of accessories, finishes, paint shades, graphic themes, leather and stitches to create their own unique design. Also it allows the owner to create his own designs rather than depending on other bike builders.
The DIY custom kits come with easy to follow fitment instructions along with instruction videos for the rider to fit the parts himself with ease. Also if the rider wants to give it to a mechanic for fitment, the mechanics can easily fit the parts without breaking a sweat. In case any assistance is required, a helpline number is provided which is manned by a tech support who gives step-wise instructions to the mechanics through the entire fitment process.
The parts can be fitted through various permutation and combinations according to the personality of the rider, which truly makes the customisation a one-off. The best part of these custom accessories though according to Vardenchi is that all parts available are bolt on, which fit into all the original brackets and fitments which mean there is no need for any extra drilling or welding processes.
The customisation kits will be available throughout India through Vardenchi stores, online stores and their flagship store in Bandra, Mumbai. Vardenchi has aggressive plans for these DIY kits which will be available to every motorcycle enthusiast across the country.
Vardenchi DIY Kit Accessories –
1. Front mudguard
2. Rear mudguard
3. Side panels (RHS + LHS)
4. Riser handle bar assembly
5. Headlamp assembly
6. Speedometer casing – single pod
7. Ignition key casing- single aluminium cast pod
8. Ampere Meter/Low Fuel Meter casing-single aluminium cast pod
9. Front all LED aluminium indicators
10. Rear all LED triple function aluminium indicators (Tail lamp, Brake lamp and indicators in one circuit)
11. Semi free flow exhaust with heat shield and ornamental "Machine Gun" end cap
12. Front no plate casing – aluminium with inset acrylic number plate
13. Rear no plate casing – aluminium with inset acrylic number plate
14. Comfort split seats with choice of upholstery colour
15. Vintage grab rail for pillion seat
16. All LED vintage tail lamp assembly
17. Entire accessories surface treated in satin black finish powder coated
18. Stylised paint scheme to choose from, over 100 of options available
19. Personality based graphics – Vintage, Vintage sports, 70's HOT ROD
20. Choice of special number or initials on racing number plate
21. Racing number plates – double up as carburettor covers