Volkswagen India Turns Profitable Thanks To Exports
Volkswagen became one of the quickest foreign automakers to wipe out the accumulated losses on its books in India. The only thing which helped them was the decision to export vehicles from India.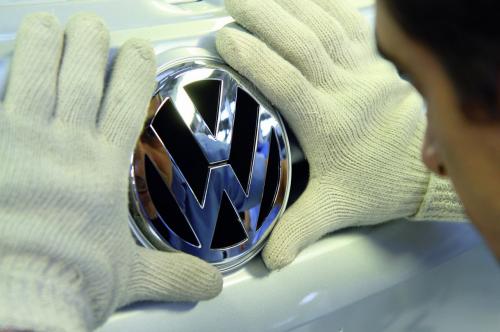 According to the filings with the Registrar of Companies (RoC), Volkswagen India posted a net profit of Rs. 604 crores in fiscal 2015 and was sitting on an accumulated profit of just over Rs. 390 crores at the end of the year. The net profit in fiscal year 2016 is estimated to be between Rs. 400-500 crores, unless a significant provision towards emission related vehicle recall is made.
The only thing which helped the German company was an early wise decision to export vehicles from India, thus allowing its factory to continue churning out cars, despite weak local sales. The 2016 fiscal results are yet to be reported. According to Andreas Lauermann, Managing Director of Volkswagen India, the strong demand for the Vento sedan in Latin America helped the company post a double-digit jump in output of fiscal 2015 and 2016.
Volkswagen India has achieved the feat in seven years after it started making investments in a market where global majors like Ford, Honda and General Motors have yet to reach that point, despite being present here for more than a decade and a half. The brand's sales and marketing finance function is merged under Volkswagen Group Sales India, which, too, is profitable, driven by premium brands like Audi.
The production of vehicles has increased over the last few years, mainly because of exports, but now the company is expanding the capacity from the domestic market perspective. There is a major downsizing taking place across Volkswagen plants to maintain profitability of factories, leading to job losses. But in India, it is hiring and working round the clock.
Volkswagen India Turns Profitable
– Volkswagen has wiped out the accumulated losses on its books in India
– Volkswagen is one of the quickest automakers to do so
– Volkswagen India reported an accumulated profit of just over Rs. 390 crores
– The company is expanding capacity from domestic market perspective due to increase in vehicle production