Volkswagen Polo Goes Under DC Designs Knife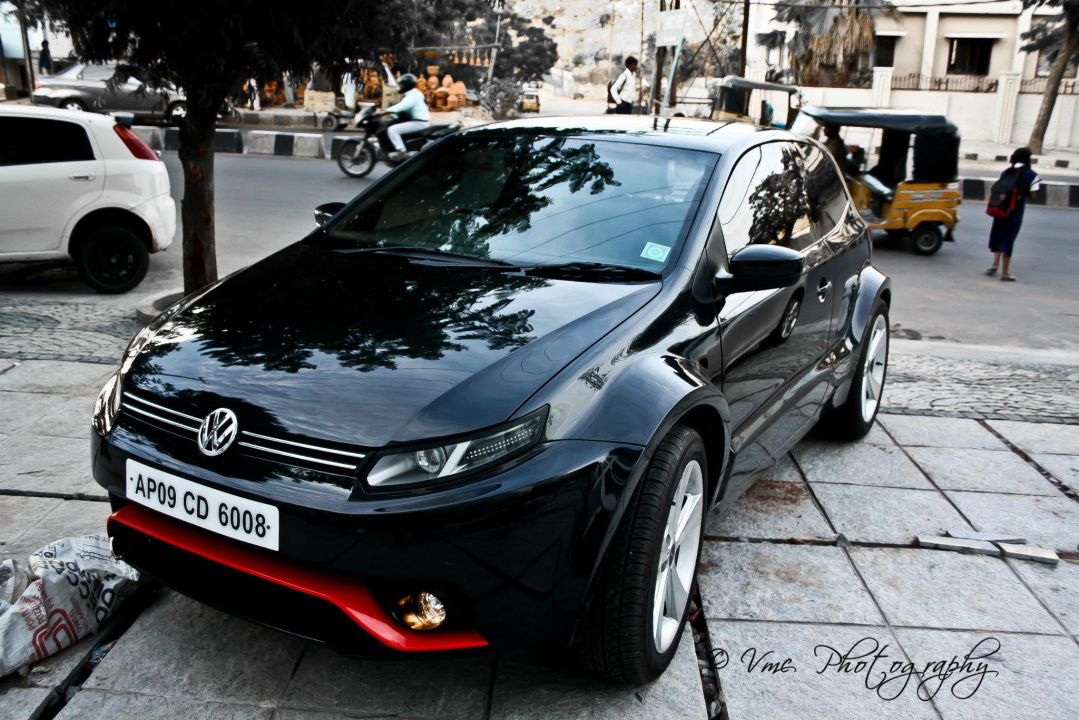 The Volkswagen Polo is one of the most popular hatchbacks in India and a very attractive one too. Its difficult to imagine it become even better. However if you send it to DC Designs along with money which could buy four Polos, then you are certain to get something out of the ordinary. A Volkswagen Polo owner was looking to convert his Polo into a hot 3-door vehicle which has resulted in the Polo by DC Designs. The modification cost was Rs. 28 lakhs and no windows of the Polo open anymore.
The vehicle has been extensively modified and the front features Range Rover Evoque type head lights. A very wide body kit along with super wide tyres are present on the car. The rear doors have been removed and the front and rear bumpers have been changed. The rear adorns two rectangle exhaust outlets and the car feature minor updates including a performance filter and a free flow exhaust. The interiors feature bucket seats along with red inserts on the doors. A touch screen audio system has been added as well.
The quality of the job seems top notch and the Polo looks absolutely smashing. However at a price of Rs. 35 lakhs (including the price of the donor car), this modification is ridiculously expensive and over-priced. Needless to say the modifications also make the car lose its practicality as one can no longer enter the rear seats so easily. The bigger tyres and increased height will also negatively affect the driving dynamics of this Polo, which is powered by a 1.6-litre petrol engine, producing 105 BHP of power.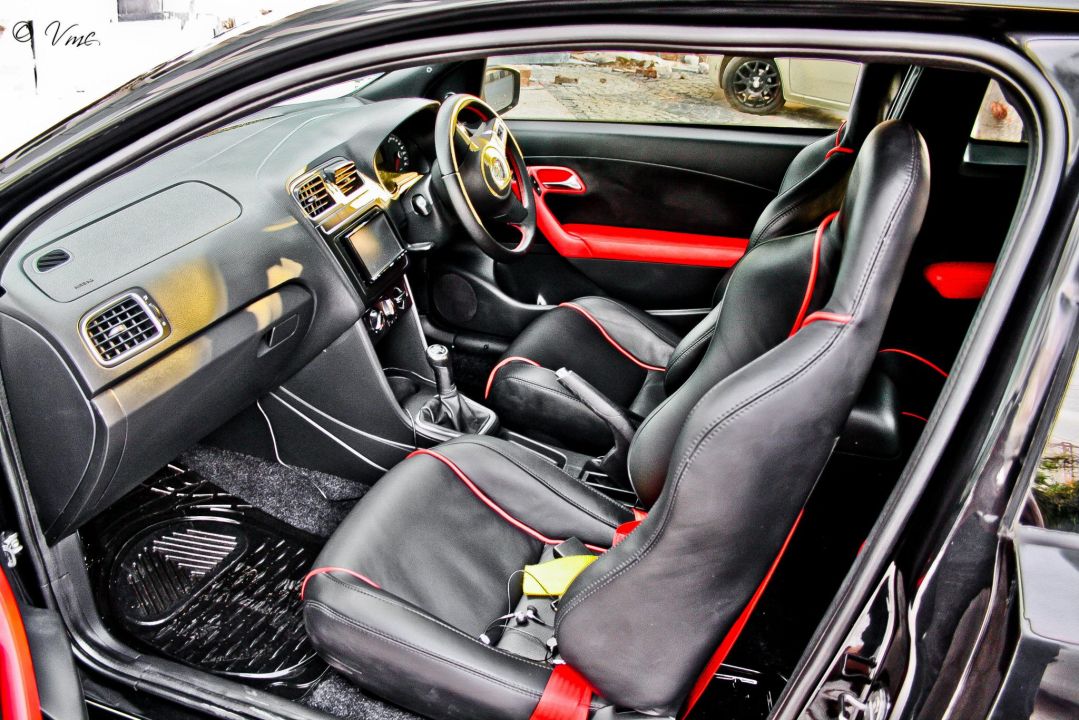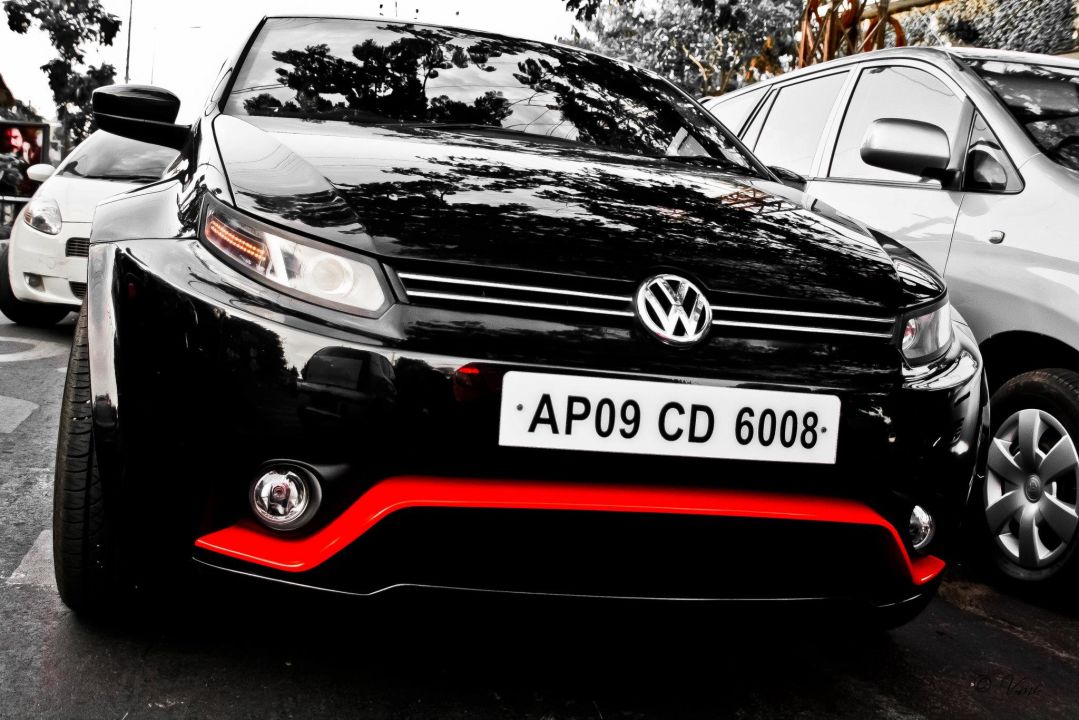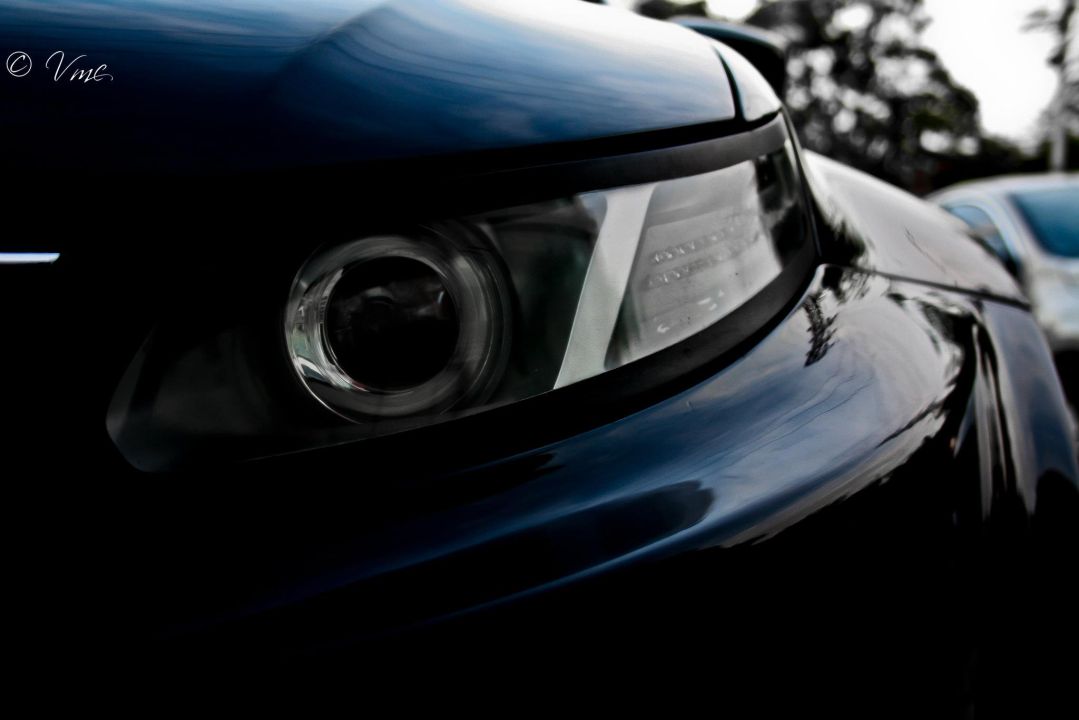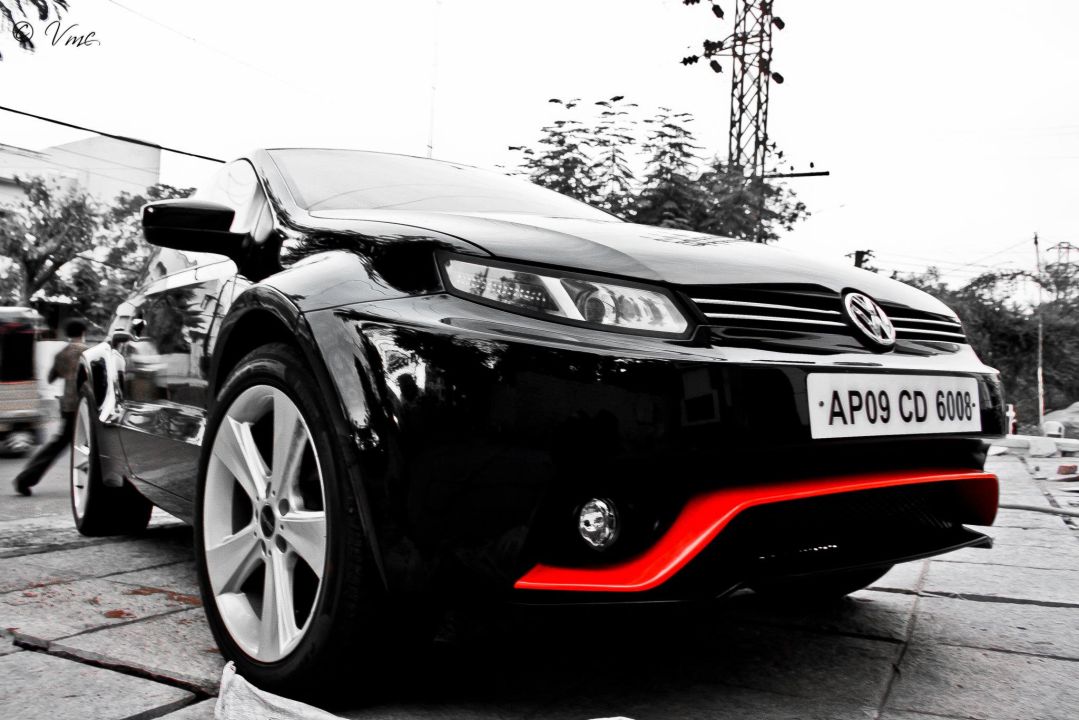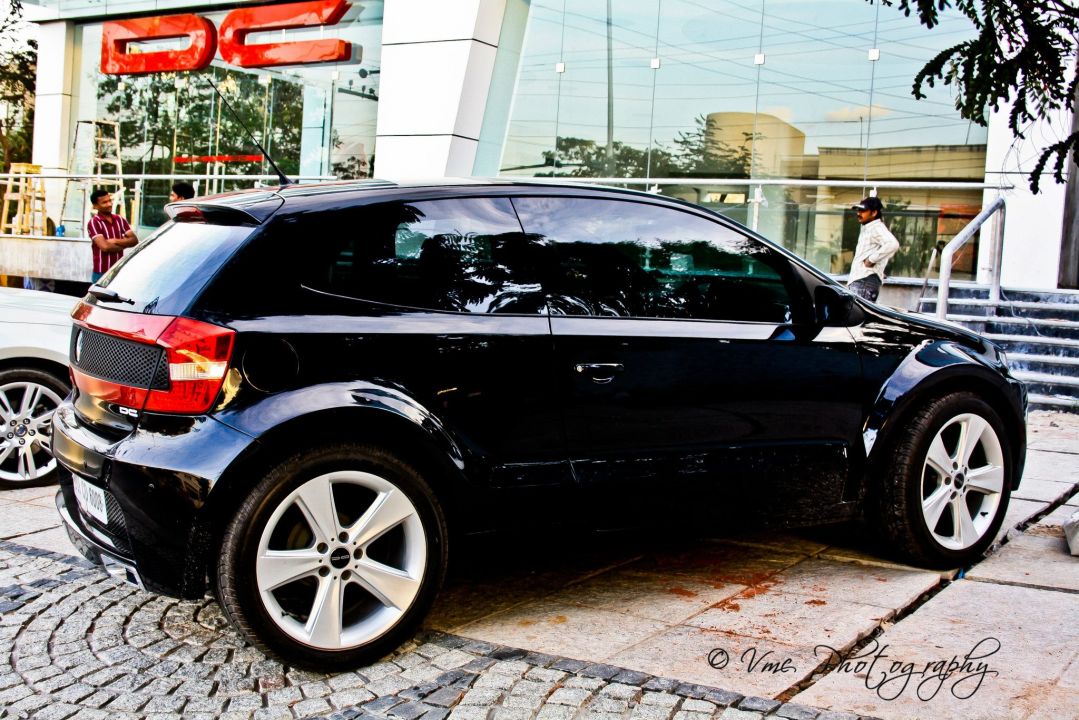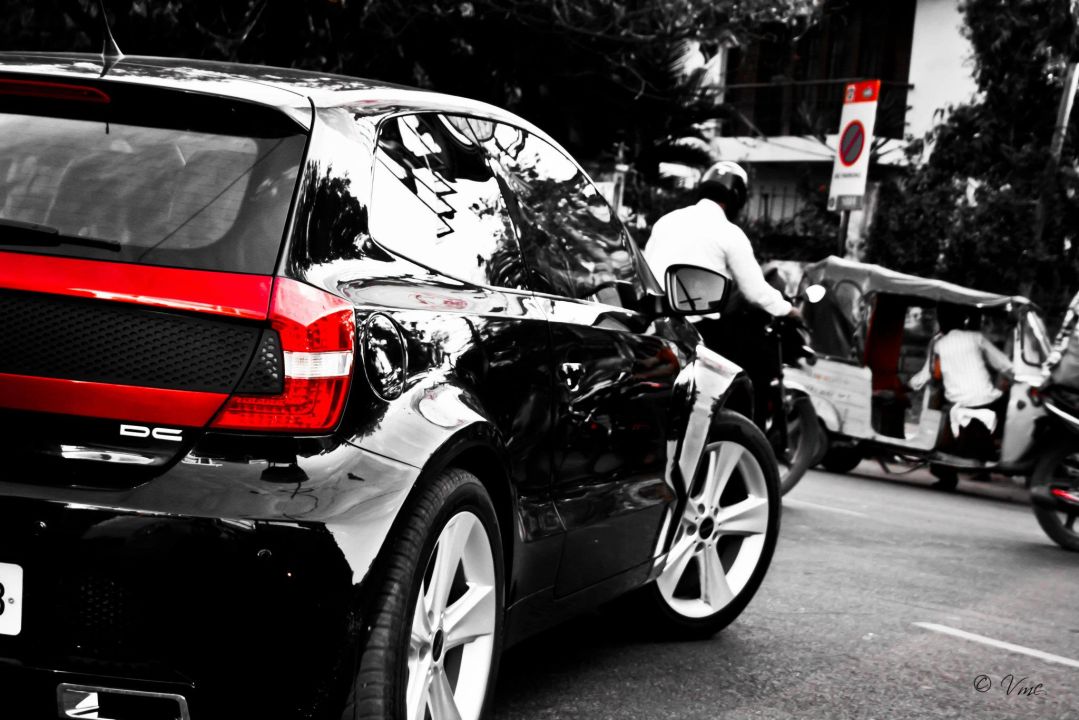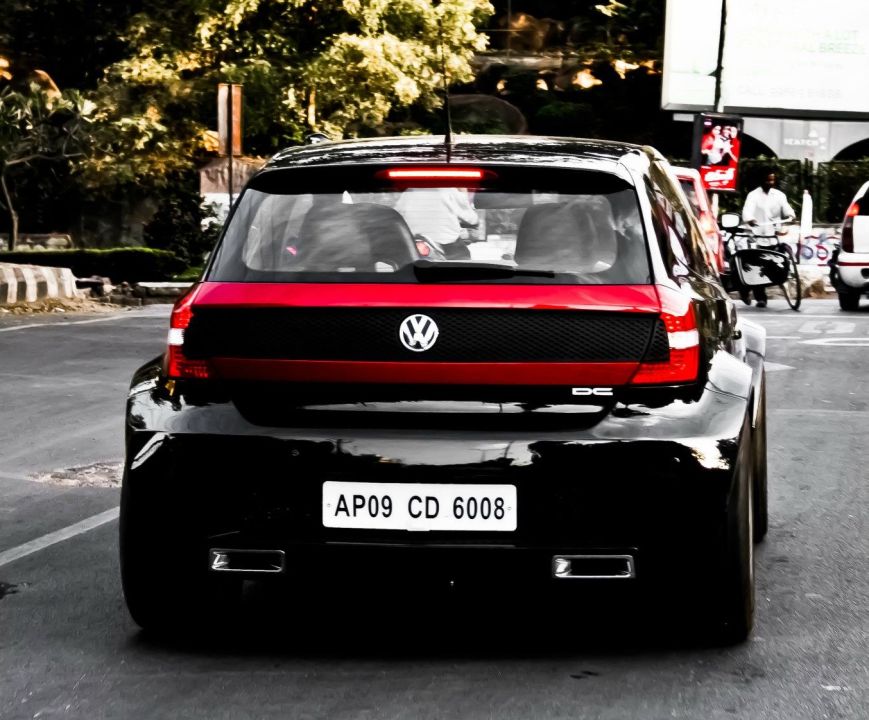 Pictures Source – Facebook (VMC Photography)