Volkswagen All Set To Do A Datsun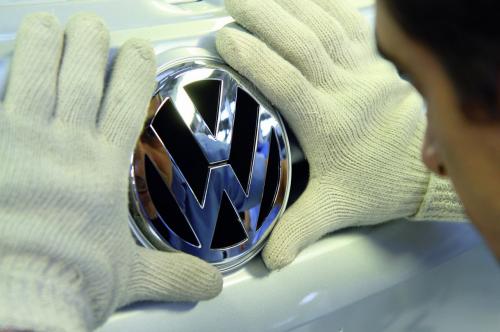 In the age of budget cars and its increasing market globally, Volkswagen is not untouched by its influence anymore. The company is planning on rolling out a new budget brand and offer a good competition in the same line to the Romanian car major Dacia and Nissan's upcoming Datsun in Europe. The yet to be named new Volkswagen low cost brand will be priced around £4800, which converted to Indian rupees comes around Rs. 4,08,453/-. The old Polo and Golf platforms will be used to develop cars, to be sold under this budget brand.
To build this new range of low cost cars, Volkswagen plans to utilize its partnership in India and China. These budget based cars are all placed on the existing architecture of Volkswagen group, platforms which have already been amortized. The three vehicles which are being planed are a sedan, a boxy estate and an MPV. These cars will be targeted at the growing economies and will be more function oriented, not more on the luxury front. It may have airbags and ABS as an option. On the styling front it may be more rugged and boxy, which makes it easy for the manufacturer to have reduced number of pressings in the body. It will surely have the dynamics and all engines will be EU6 compliant.
The newest member to the vast Volkswagen family will be the 13th brand in order and will bear a new badge of its own. The final decision is still to be made on this budget brand, by the Volkswagen board and it may start its active production from final quarter of 2014. It will be worth watching how this launch will affect the Indian car market and we reckon it will definitely have a positive impact for Volkswagen in India if its launched here soon.