Volkswagen XL1 Generates More Buyers Than Anticipated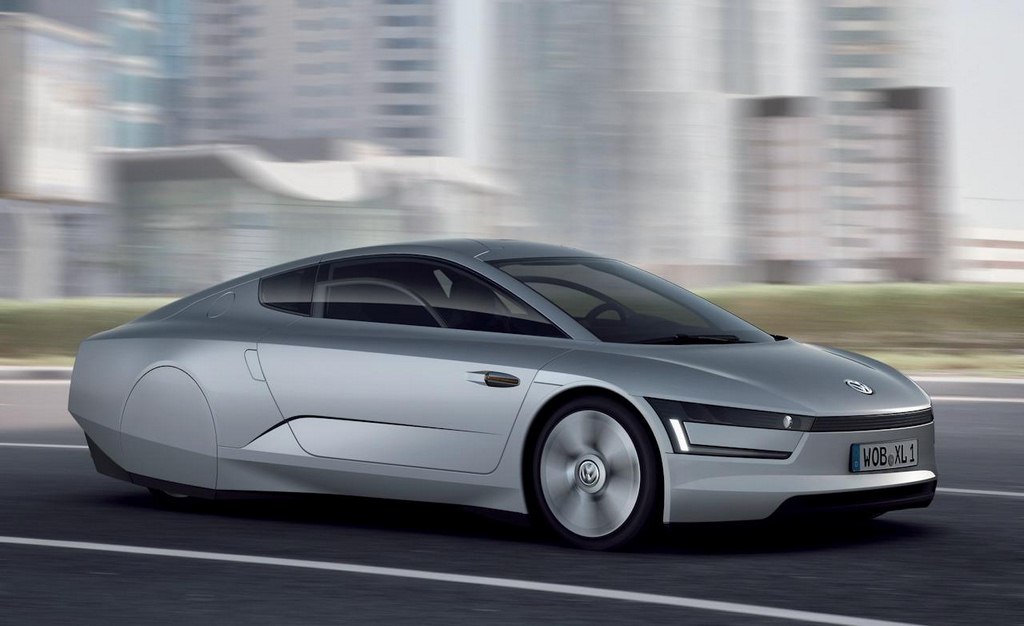 Volkswagen has debuted its newest hybrid car, the XL1 at Beijing. The XL1 is believed to be the world's most efficient production car generating a fuel efficiency of 111 km/l. This is a mind boggling figure since the global average fuel efficiency is estimated to be 15 km/l for production cars. Volkswagen has achieved this feat keeping in consideration three main factors namely weight reduction, aggressive aerodynamic design and a low centre of gravity. Reports suggest the orders for the XL1 have far exceeded the production capacity. A meagre total of 200 units will be manufactured from the Osnabruck plant in Germany making it a very rare product to get hold of.
The Volkswagen XL1 is powered by a 0.8-litre two-cylinder TDI engine which produces 47 HP of power output. However, the unit is also bolstered with an electric motor providing an additional 27 HP, coupled with a 5.5 kWh battery pack. The weight saving strategy is so frugal that the usage of carbon-fibre plastic body parts is very extensive. Even the brakes are made of lightweight carbon-ceramic.
In addition, the luxuries inside have also been made of weight saving equipment without any compromise on the quality. The XL1 weighs only 795 kgs. The car's dimensions are 3889 mm in length, 1666 mm in width and 1156 mm in height. The Volkswagen XL1 does the 0-100 Km/hr dash in 12.7 seconds while top speed is electronically restricted to 160 km/hr in view of reaping maximum mileage figures.
However all this technology comes with a price tag and that too a hefty one. The Volkswagen XL1 will be available for €1,10,000 (Rs. 93.37 lakhs) in its local market in Germany. This exorbitant pricing will entitle only a select few to be able to afford this product whose selling point is the massive fuel efficiency. Though it may not make much sense now but Volkswagen says that this will be the platform for many of its upcoming mass-market automobiles which would be made more affordable.
Furthermore a racing version of the XL1 sporting a two-cylinder Ducati engine instead of the diesel-electric powertrain is on the cards. This product from Volkswagen is an indicator of the technological advancements being made in view of the ever deteriorating supplies of non-renewable natural resources.