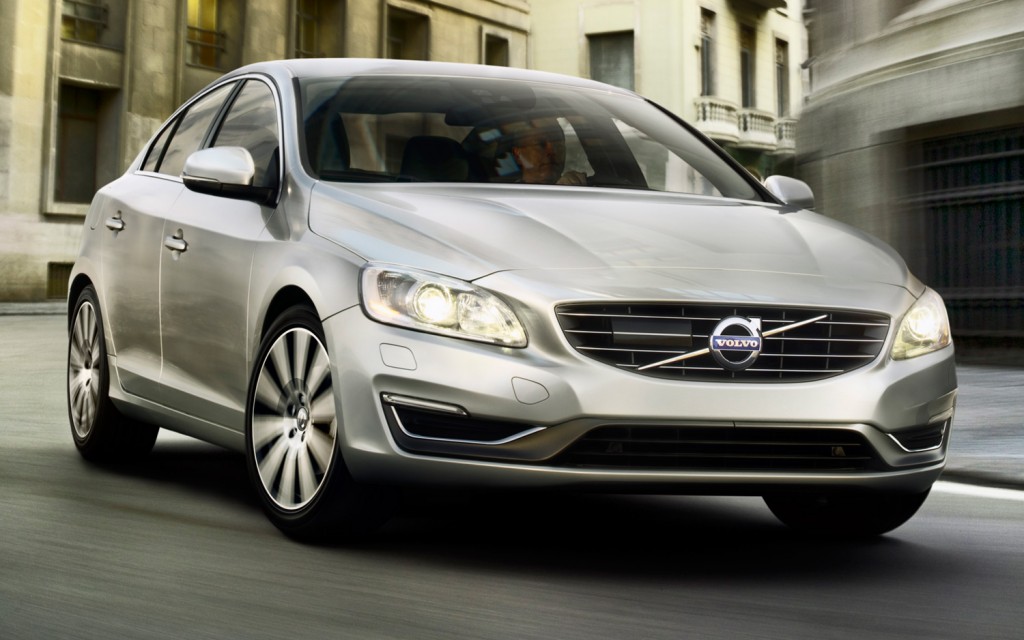 Volvo cars are good to drive and very safe too but frankly the engines have been getting old and less environment friendly with the changing times. Volvo has been using its 2.0-litre 5-cylinder engine for a long time now; even though the engines have been delivering some great performance figures on the cars, they really haven't been the most efficient engine units. However that is about to change as Volvo has announced its new 2.0-litre 4-cylinder engines to be used in its lineup.
The new Volvo engine family called the Drive-E powertrain comprising of the D4, T5 and T6 have been developed to reduce carbon emissions while maximise power and fuel economy. The diesel engine D4 will be producing 181 HP of power, while emitting a claimed 99 g/km of CO2 emissions which is 30 percent lesser than the previous set of engines, giving a fuel economy of 74.3 mpg (26.3 km/l), mated to a 6-speed gearbox.
The petrol engines the T5 and T6 will also be 2.0-litre 4-cylinder units. The former will be producing 245 HP of power while the latter will produce 306 HP of power, emitting an impressively low 149 g/km of CO2 with a fuel efficiency of 44.1 mpg (15.6 km/l). The new petrol engines feature class leading turbochargers and superchargers. Where the supercharger will be able to generate power in the low end of the rev band making it feel like a naturally aspirated unit, the turbo will kick in the higher rev band for that added punch.
The Swedish car maker has introduced its new i-ART technology for its diesel engines that will majorly help in reducing CO2 emissions and boosting fuel mileage. The i-ART diesel technology features pressure feedback from each fuel injector instead of the traditional pressure sensor, continuously monitoring and adapting the fuel injection and supplying fuel accordingly in each of the four cylinders; thus resulting in high engine performance with improved figures of economy.
Volvo also announced the 8-speed automatic gearbox which gives increased driver comfort. The new gearbox comes with a new ECO+ mode that improves fuel economy by optimising the gearbox's shift points as well as engine control and throttle response. The new automatic gearbox will be available from 2014 onwards on both petrol and diesel engines.
Volvo also mentioned that they have been working on plug-in hybrid technology to be made available with these engines with power figures to compete in the V8 territory. Initially the three new engines will be available on the S60, V60 and XC60. The T5 and the D4 will also be available on the V70, XC70 and the S80. While the facelifted S60 and XC60 were launched last week, the engine updates will not happen until next year. We can expect the next generation S80 to come with these engines to India next year.