Volkswagen Unveils Production Version Of 110 km/l XL1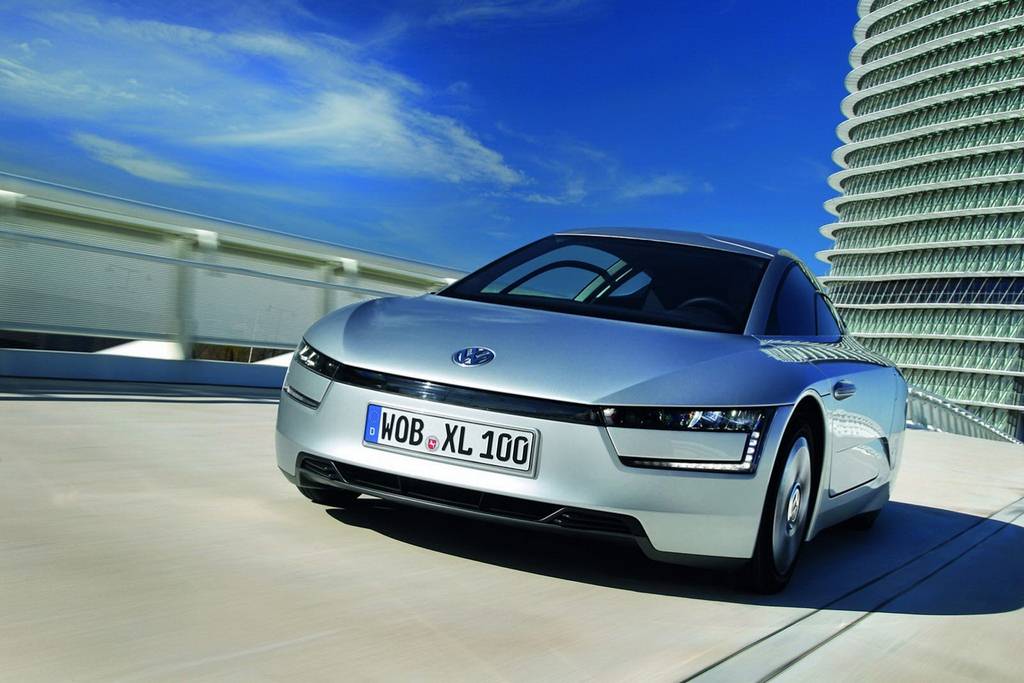 Volkswagen will unveil the production version of the XL1 concept car at the Geneva Motor Show in March 2013. This highly fuel efficient diesel plug-in hybrid 2-seater car was first shown as a concept car in 2002 and then 2009 as a study model and then finally as this XL1 Super Efficient Vehicle Concept in January 2011 at the Qatar Motor Show. Volkswagen claims that this XL1 will deliver an astonishing fuel efficiency of 110 km/l with CO2 emissions of just 21 g/kg.
The Volkswagen 2-seater XL1 is powered by a 0.8-litre 2-cylinder diesel TDI engine and an electric motor. The diesel engine produces 47 HP of power and the electric motor produces about 27 HP, which is transferred to the wheels using a 7-speed dual-clutch DSG transmission. The plug-in hybrid uses a lithium battery to store electricity. The XL1 is said to accelerate from 0 to 100 km/hr in 12.7 seconds and has a restricted top speed of 160 km/hr.
The main reason for the XL1's performance and high fuel efficiency is the extremely light, compact and highly aerodynamic body. The vehicle measures 3.888-metres in length, 1.665-metres in width and just 1.153-metres in height. The body is built of carbon fibre reinforced polymer (CFRP) and weighs just 795 kgs. The seating in the XL1 is more conventional than its predecessors with 2 slightly offset, but side-by-side seats. The XL1 has a range of 30 kms running just on the electric motors.
The Volkswagen XL1 sports gullwing-style vertically opening doors and instead of traditional rear-view mirrors, it uses cameras with images shown on LCD screens for the driver. There is no information about the pricing and when Volkswagen will start deliveries of the XL1, but it is believed that they will lease the car in limited numbers.