Mean Metal Motors' M-Zero Could Be India's First Supercar
Mean Metal Motors aims to create India's first supercar dubbed as the M-Zero matching global standards, accelerating from 0-100 km/hr in less than 3 seconds with a top speed of 320 km/hr.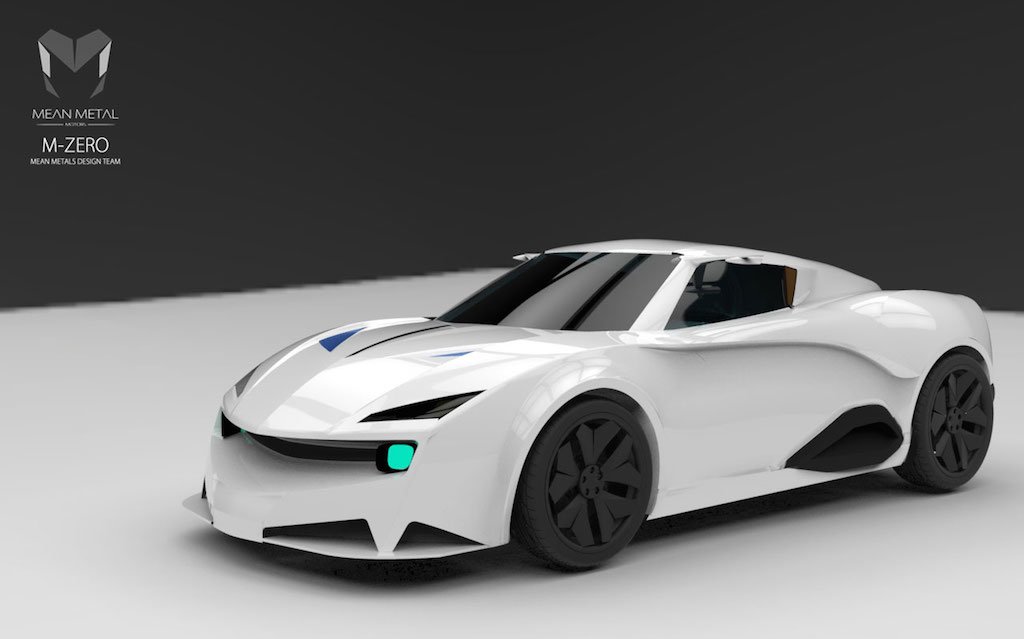 The outspoken and outlandish world of supercars has only been possible thanks to the blood, sweat, sacrifice of the people behind it that bring it to form in what is engineering sorcery in the most iconic way possible. Europeans have been the torch bearers here pushing out the likes of Ferrari, Lamborghini, Porsche, Koenigsegg, Pagani and many more that defy everything mother nature will tell you about control. While most of these continue to be a dream for car fanatics globally, an India made supercar could soon be a part of that list if Mean Metal Motors (MMM) manage to achieve their goal.
Founded by Sarthak Paul and his team, ex-students of Manipal University, Mean Metal Motors is an Indian startup that aims to built the country's first supercar christened as the M-Zero that will rival the BMWs and Ferraris of the world. So what is the M-Zero you ask? A quick spec sheet shared by the company states that the good looking supercar will be able to push out over 500 HP of power and 700 Nm of torque from a 4.0-litre BiTurbo V8 engine coupled with two electric motors. Each of which will produce over 200 HP and 270 Nm of torque, powered by lithium-ion batteries.
Keeping the kerb weight low will be a carbon fibre monocoque chassis while the mid-engined setup will provide higher stability leading to better performance and handling capabilities. With all that power on offer, the M-Zero promises to hit the 0-100 km/hr mark in less than 3 seconds while the top speed is rated at 320 km/hr. Having started from making remote control (RC) cars, MMM says it has a strong team backing them up all the way with the 25 members comprising of Portuguese automobile designers Pedro Almeida and Marcelo Aguiar, while the rest of the team is scattered globally with 5 members in the UK, 3 in Portugal, 2 in Italy, 1 in Kazakhstan and the rest in India. In fact, the company is in talks with an ex-Tesla employee who could help them with the electrical setup.
After initially planning to manufacture the M-Zero in Europe, MMM finally decided to manufacture the supercar in India aiming to find an audience for the supercar. The startup plans to price the model between Rs. 75-90 lakhs and is currently looking to raise around $6,00,000 (Rs. 4 crores) by November this year to start creating the prototype, which will be completed by June 2016. The overall project though will attract a total investment of $30 million (approx. Rs. 199 crores). So will the next good looking supercar come from India? We surely hope so!