What's Hotter? Premium Hatchback Or Compact SUV?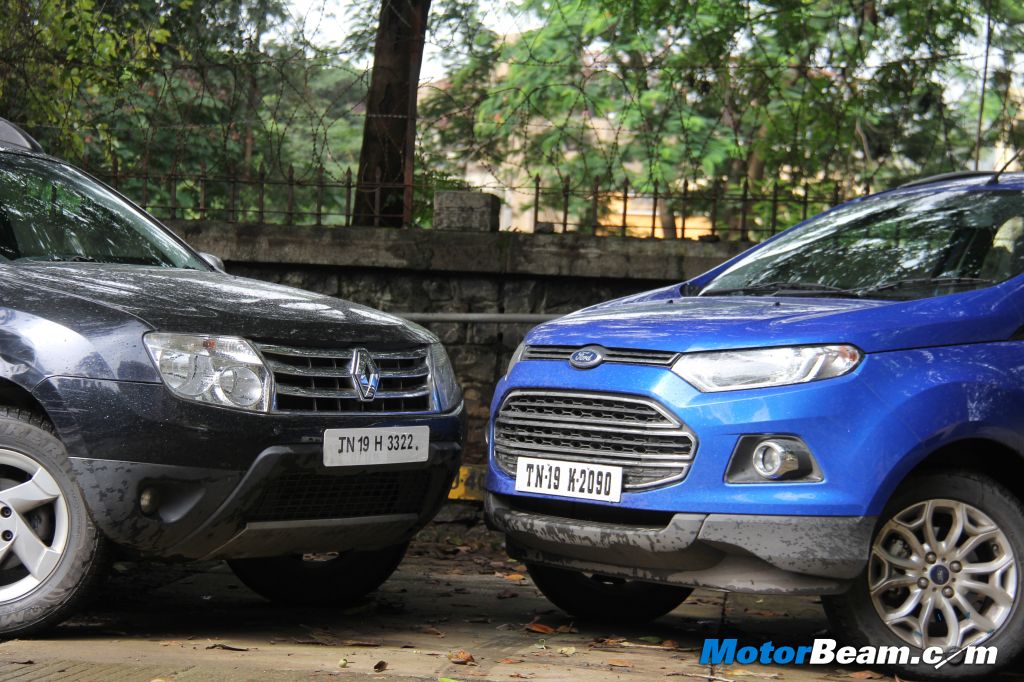 Premium hatchback or compact SUV? Both are at the opposite end of the spectrum yet the segments which have humongous potential in India. While premium hatchbacks will still take some time to find flavour with the Indian junta, compact SUVs are already raking in the sales, enough for almost every manufacturer to start working on one with immediate effect. While some of the compact SUVs are nothing more than a jacked up hatchback or toned down MPV/SUV, these vehicles are very practical for our road conditions.
The Ford EcoSport is undoubtedly the most desirable compact SUV in the market today, with its aggressive price tag. Ford is so busy partying after the success of the EcoSport, that the company hasn't got time to send out a press release mentioning the number of bookings it has received. Renault on the other hand is wondering what it should do to counter the blue oval. Both the Duster and EcoSport might be a similar class of vehicle but are poles apart in many ways. There is still so much more yet to come in the compact SUV space, we simply can't predict who will be gunning at the top of the sales chart in the next couple of years.
Then there is the premium hatchback segment. As we speak, our eyes are keenly glued on the sales numbers, we are anxious to know if the A-Class has been able to kick start a segment which cars like the Honda Jazz, Skoda Fabia and Chevrolet SR-V failed to do so, even though they were priced less than half of the A-Class. The Indian market is not a big fan of hatchbacks, probably a three-box gives you the sense of confidence that you have arrived in style. We disagree though and hope our market matures soon which will enable world class products like the Volkswagen Golf and Ford Focus touch our shores.
So what would you pick? Premium hatchback or a compact SUV?