What To Expect In KTM's Duke 180?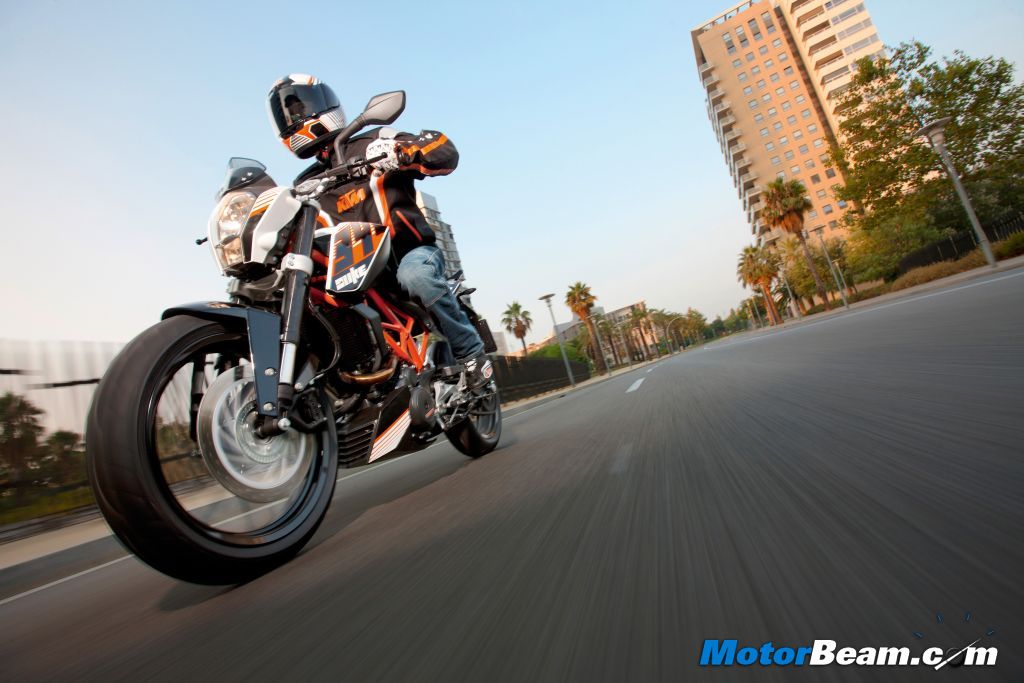 KTM plans to bring in a sub 200cc motorcycle, specially for the Indian market. KTM has ambitious plans for the Indian market and along with its partner Bajaj Auto, looks to expand volumes in this segment and extend the brand to a larger section of the Indian two-wheeler market. Under the 200cc engine capacity, KTM has a very popular 125cc model abroad, but it might not be financially viable to launch in India as the pricing will be very close to the KTM 200cc even though it is produced at Bajaj Auto's Chakan plant.
KTM will not be able to justify a high price of a smaller 125cc engine and may not be able to compete in this already crowded 125cc market. The possibility of KTM introducing the 125cc motorcycle is very low. The next best option and the more appropriate option is to bring a sobered down version of the Duke 200 to India. The KTM Duke 200 currently on sale in India is priced at Rs. 1.29 lakhs (ex showroom Delhi) and it comes with top of the line equipment. The Duke 180 is expected to be positioned lower than the KTM 200 by being a stroked down version of it's larger sibling. Significant cost savings need to be done in order to make it a competitive product.
By leveraging home grown technology at Bajaj Auto and using it on the new KTM offering, the company may be able to bring in the bike at the desired low price point. The most significant cost saving will come by the replacement of the fuel system with a carburetor, like the pulsar 200 NS. However will the Duke 180 actually use triple spark plugs is still a mystery to us.
Other cost saving options could result from using basic hardware, like telescopic forks instead of upside down forks, perimeter frame instead of trellis frame and smaller tyres. The positioning of the Duke 180 will be very crucial to the company. It might be hard to keep the next generation Pulsar 180 at a lower price point than the Duke 180, as both would have almost similar hardware and thus similar cost of production. The manufacturer may plan to discontinue the Pulsar 180 and position the Duke 180 in that territory instead.