Which Car's Underbody Is This? [Updated With Answer]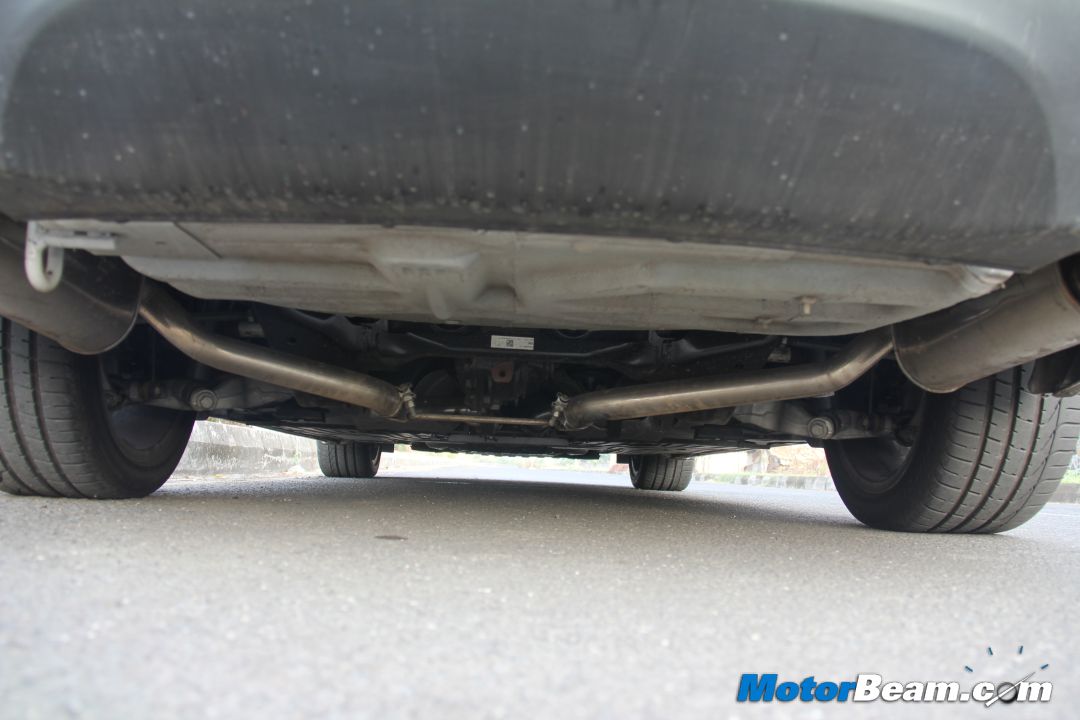 Twin exhausts and fat rubber is all what you get to see to help you guess this car. We will be posting another picture of the side later. Can you guess which car is pictured above?
Update – Another picture to help you with the answer. And it's not the Mahindra XUV500.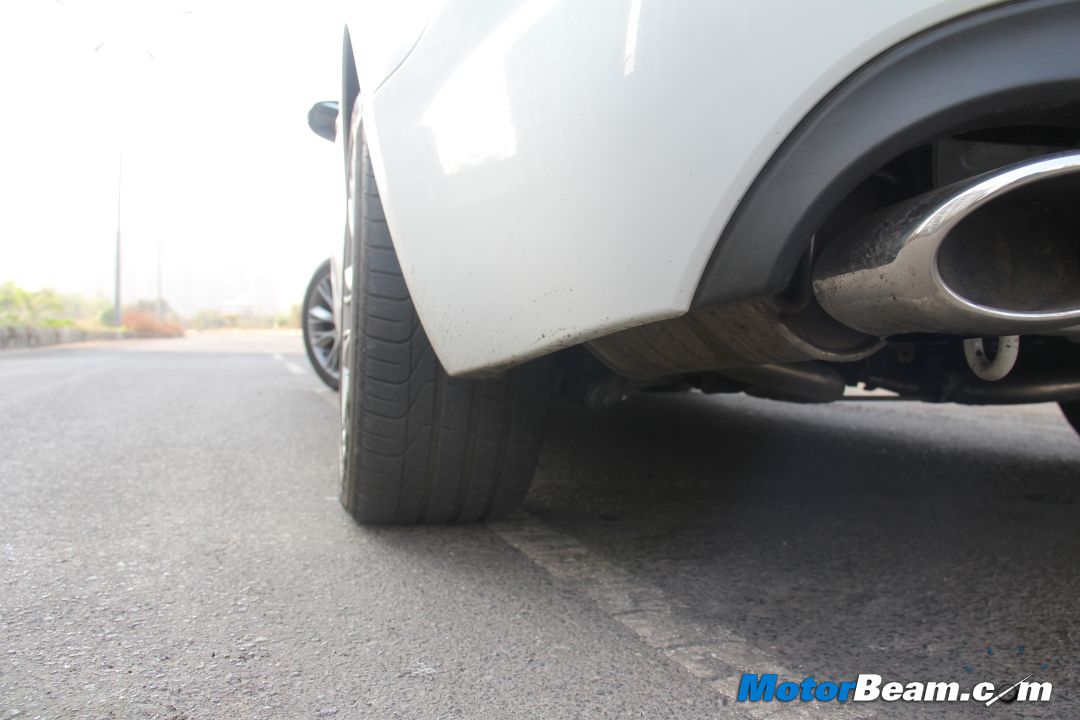 Update 2 (Answer) – After putting the second picture, almost everybody got it. The car pictured above is this.