Yamaha Expects Scooters To Be Their Top Sellers In India
Yamaha expects its scooters to be its new best sellers in India after a very successful run in the 150cc bike segment. Scooters will contribute mainly in achieving their target of a 10 percent market share in the country by 2018.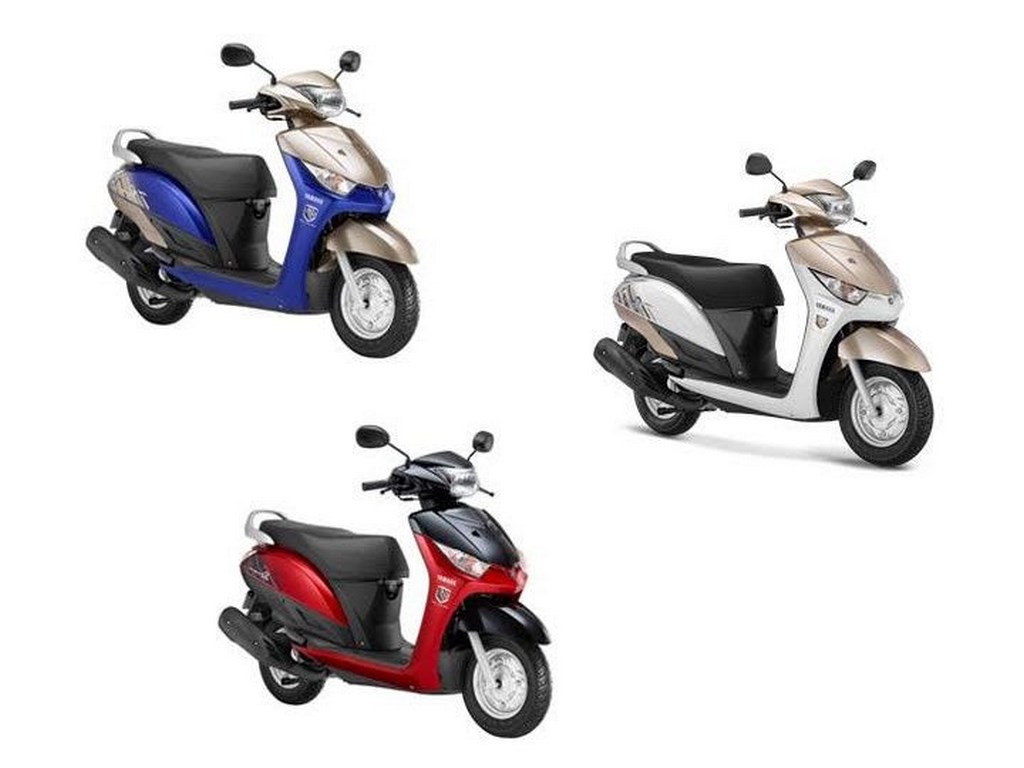 After having a few hits in the 150cc bike segment, Yamaha now expects their scooters to be their new best sellers in India. According to them, most of the people now opt for scooters as they are easier to ride in the city. Also, with more and more ladies traveling to work, scooters provide with gearless convenience. This has been especially true in the south where the gradual shift from bikes to scooters has been quite rapid. Yamaha has been launching new scooters at regular intervals over the past three years and also has a few lined up for the future. It hopes to double its two wheeler market share in the coming two years.
Yamaha is also on the verge of commissioning its third manufacturing facility in India next month with an initial capacity of 4,50,000 units. The new plant is located near Chennai and has been raised with a total investment of Rs. 1500 crores. It is aiming to expand and hit 1.8 million unit sales by 2018. The two existing plants combined with the new plant will employ around 1800 people and is a part of Yamaha's long term growth plans. The company plans to increase their domestic sales to 6,30,000 units from 5,60,000 units last year. They want to achieve an annual sales target of 1 million units by 2017 and a hopeful 10 percent market share by 2018.
Yamaha re-entered India not so long ago in 2008 and quickly captured a major chunk of the market with its brilliantly engineered bikes and unique marketing techniques. It has its headquarters in Noida and sells a wide variety of bikes ranging from the humble 100cc Cruz (sales are dismal) to the recently launched R3 and big daddy's like the FZ1, R1 and VMAX. Scooters sold by Yamaha include the Ray, Ray-Z, Alpha and Fascino. All scooters come with Yamaha's patented 'Blue Core' technology which precisely controls fuel supply and ignition timing thereby offering more power, higher fuel economy and lower emissions, the company claims. Going by Yamaha's new prime focus, we can definitely expect an even wider range of scooters in the near future.