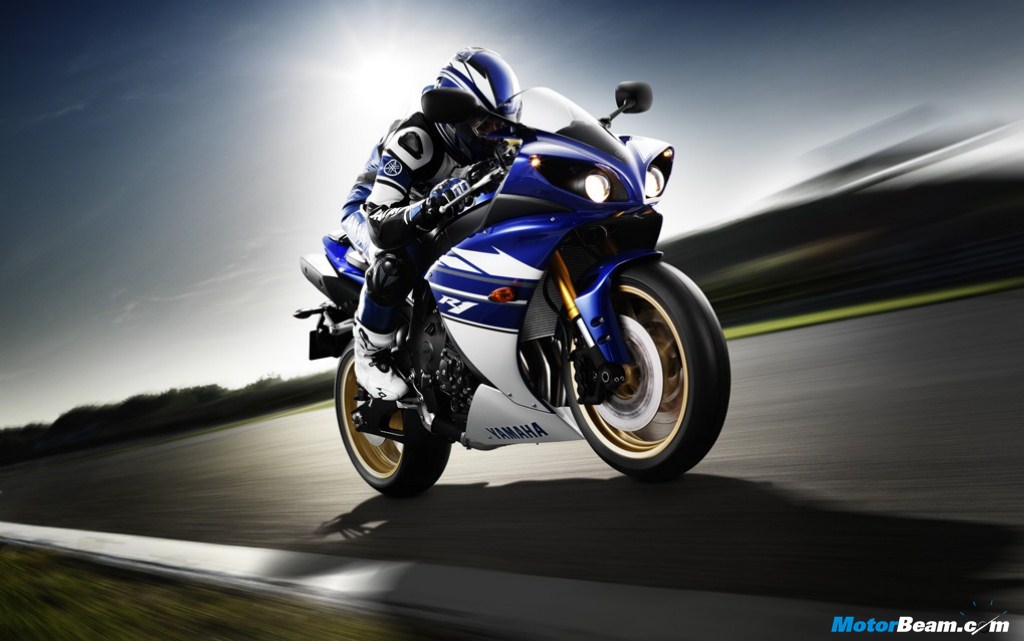 Yamaha has recently revised prices of its premium performance motorcycles in India. The company has revised the price for its CBU models which are the YZF-R1, FZ1 and V-Max. The market for superbikes in India is growing at a rapid pace since the last few years. The rising crescendo among the bike fanatics in India and arrival of several superbike manufacturers like Ducati, Harley-Davidson, Aprilia and Hyosung have boosted sales astonishingly. However, all premium motorcycles reach to our shores via the CBU (Complete Built Unit) route that causes high import duties on the models. This is the same reason behind the price revision by Yamaha.
The YZF-R1 and FZ1-N both are powered by the 998cc engine but produce different power figures. The YZF-R1 is a pure track racing bike with a massive power output of 182 PS and 115.5 Nm of torque. The FZ1 is a street bike that is designed for daily riding as well as to satisfy the bike enthusiast with a power output of 150 PS and 106 Nm of torque. The V-Max is the company's flagship model in India, powered by a behemoth 1679cc engine producing 200 PS of power and 167 Nm of torque.
Yamaha CBU Models Revised Prices (ex-showroom, Delhi) –
* Yamaha YZF-R1 – Rs. 15,60,182/- (ex-showroom, Delhi)
* Yamaha FZ1 – Rs. 10,72,045/- (ex-showroom, Delhi)
* Yamaha V-Max – Rs. 25,65,424/- (ex-showroom, Delhi)
The new prices are higher by approximately Rs. 1.5 lakhs for the R1, Rs. 92,000/- for the FZ1 and Rs. 1.80 lakhs for the V-Max. The demand for premium motorcycles are growing but still not adequate enough to persuade manufacturers to set up assembly plants in India. However, Harley-Davidson (already does CKD) is planning to start its manufacturing locally with the introduction of a low budget bike in India which will lure cruiser fanatics due to the affordable price.