Yamaha Fazer To Get The Desired 170-180cc Engine [Scoop]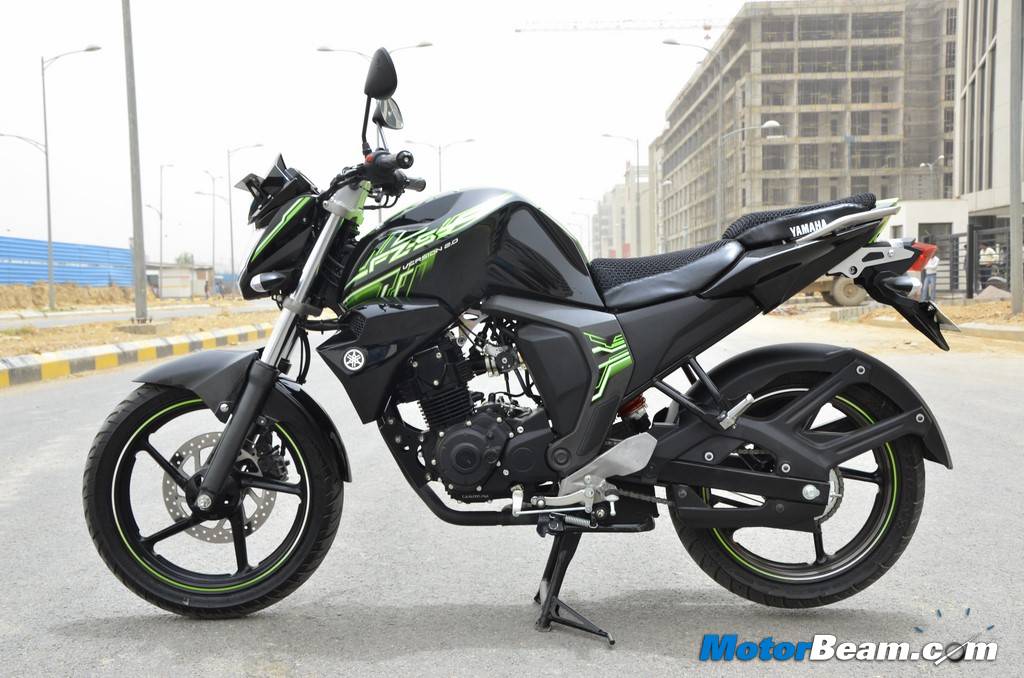 You read it first on MotorBeam. The FZ V2.0 launched recently has had mixed reactions all over. While Yamaha has been praised for bringing technology to smaller bikes with affordable pricing, in the other corner people are confused while some are furious. The downgrade in power and torque makes it the least powerful in the segment right from the most powerful. Need not worry if you liked the old carbureted FZ, you can still buy it off the shelf. On the other hand, this new FI engine is not being offered on the Fazer and it continues to get the carburettor motor.
When we asked Yamaha about the Fazer, they said to wait and watch, which leads us to pretty much confirm that Yamaha will plonk a bigger engine in the Fazer. The Fazer has been targeted as the "Touring" version of the naked sibling and still lacked the punch which the competition had at the same price. De-tuning this engine to produce less power and giving more mileage is something which is not digestible as the same power and torque with fuel injection would jump the mileage figure by a margin which would have been happily accepted by the enthusiast.
Riders did not care when the Yamaha FZ did not get them the desired high figure mileage like the competition, something buyers knew before they bought it in the first place. This was purely done to make way for a bigger engine with more output on the way. Yamaha has always played a big game with their small bikes and they will continue to do so, but in a different manner. Slowly and steadily by next year, the old carb FZ will be told bye-bye as well because it does not make sense to keep it on sale.
The old bike cannot be skimped down on features and the price cannot be made lower (something which car companies do). Reducing the price is impossible in this case because the SZ-R already does that for Yamaha which has the carb 153cc engine with 12 PS of power. Why do you think this has happened? Simple! Honda is to launch a bike which is rumoured to have a half-fairing and Mahindra is also coming up with a 160cc engine powered bike. The Suzuki Gixxer is confirmed with what it will offer. The Apache with its latest upgrade is all ready to fight them out.
It is obvious that the Japanese companies reply to each other differently but still manage to come in the same segment with their one of a kind offering (talk about foxiness here). So Yamaha fans and enthusiasts, don't start cursing your favourite company. As they say, the darkest hour is just before the dawn.