Yamaha R3 Clone Surfaces In China, Called Xgjao XGJ350
The Yamaha R3 sportsbike has been copied by a Chinese manufacturer and is being named the Xgjao XGJ350. The motorcycle has a 350cc engine instead of the 321cc inline twin-cylinder motor of the original R3.
The Chinese are a fascinating bunch of people with many achievements to their name, but as Jeremy Clarkson once said, the word 'copyright' somehow does not translate that well in Mandarin. Thus from time to time we see copies of all kinds of products ranging from cheap Gucci bags to iPhones and even automobiles. Now the latest victim of this blatant counterfeiting of products is the newly launched Yamaha R3 which has been cloned fully and rechristened as the Xgjao XGJ350.
The Yamaha R3 clone motorcycle Xgjao XGJ350 is visually very similar to the original bike albeit with a few changes. Most obvious of them are the addition of projector headlamps and a different colour theme. Interestingly, the motorcycle also gets quad exhaust canisters (two on each side). The Xgjao XGJ350 also replaces the Yamaha R3's 321cc engine with its own 350cc unit, whose specifications are yet unknown.
This doppelganger of the Yamaha R3 has been made by the Chongqing XGJAO Motorcycle Manufacture Co., which has a long track record of copying global automotive designs and selling them in China but at a significantly lower price point. The company also copied and manufactured the KTM Duke 200 rip-off named the XGJ200 and sold them in mainland China. Unsurprisingly, these photocopied motorcycles will be sold in China only and not in other parts of the world due to obvious copyright issues.
The R3 is a 321cc sport bike introduced by Yamaha in 2015. The motorcycle is powered by a twin-cylinder, liquid-cooled, 8-valve DOHC engine which produces 42 PS of power at 10,750 RPM. The motorcycle retails for Rs. 3,26,000/- (ex-showroom Delhi) and rivals the Kawasaki Ninja 300 which too has been cloned by the Chinese and sold under the Kengo R350 name. The cloned Kawasaki Ninja 300 is powered by a 320cc, water-cooled, twin-pot mill which outputs 23.5 HP and 25 Nm. Remember how the Chinese had cloned the Pulsar and called it Gulsar?
Yamaha R3 Clone
– The Xgjao XGJ350 is a blatant photocopy of the Yamaha R3 sportsbike
– The motorcycle will be sold only in China due to copyright issues
– The Chinese motorcycle is virtually similar to the Yamaha R3 except for the headlights, the exhaust system and the engine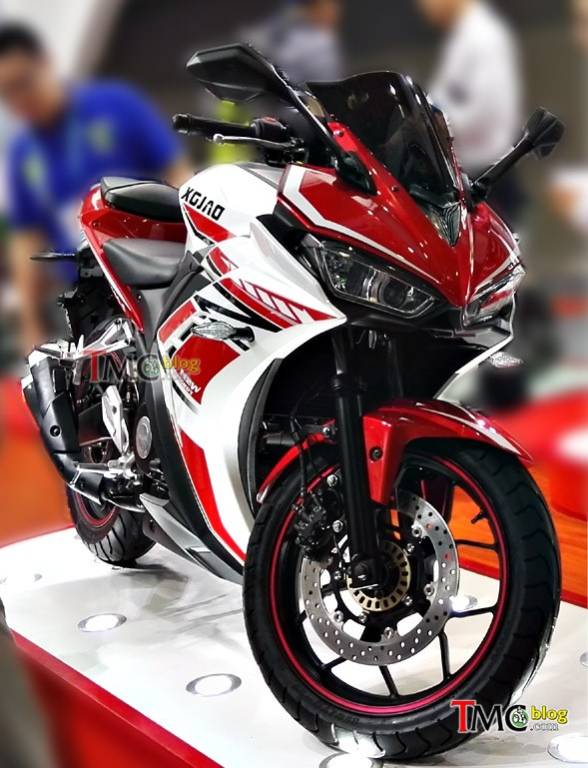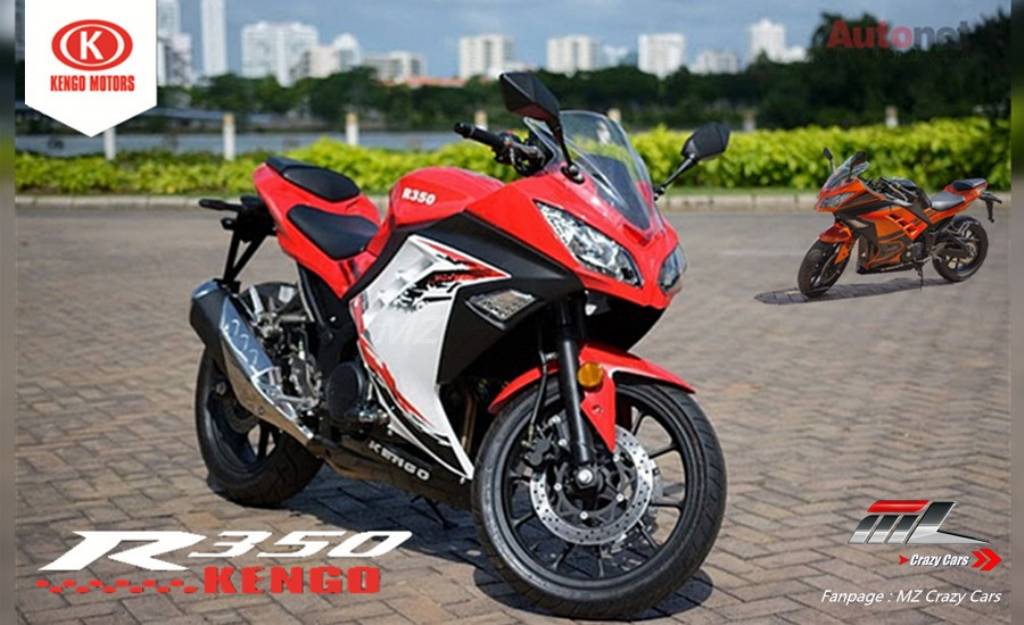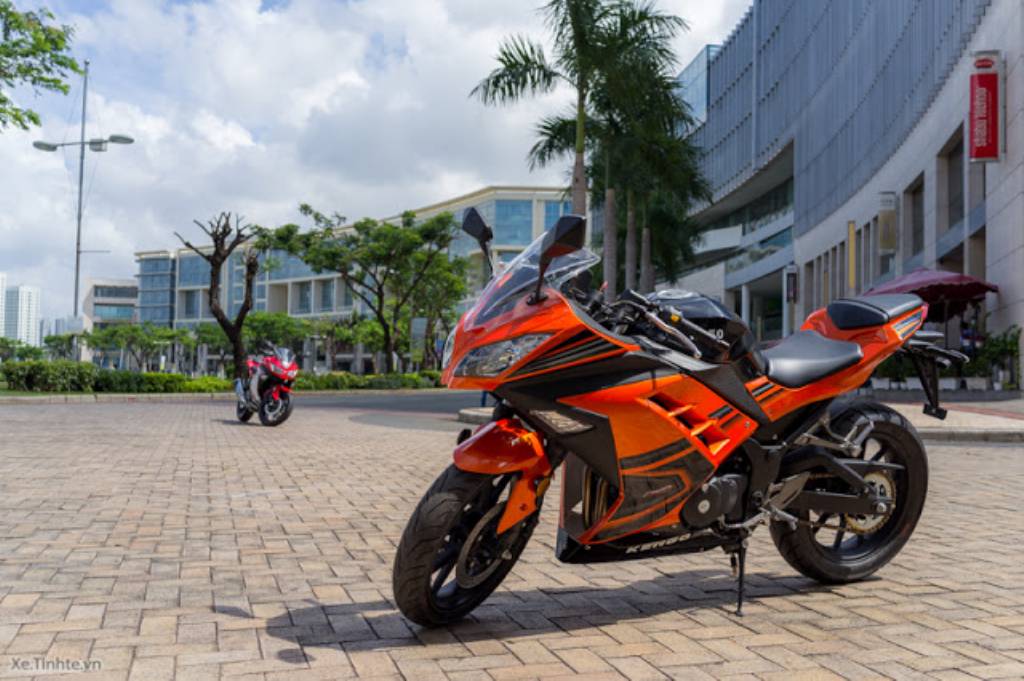 Source – TMCBlog.com