5 Best Used Petrol Sedan Cars Under Rs. 5 Lakhs
For the worth of Rs. 5 lakhs you could opt for a fully loaded Maruti Suzuki Wagon R Petrol or a spacious Ford Figo. Are they fun to drive or do you look good driving those? What you really crave for are sedans, long hood, powerful engines, and excellent levels of equipment on board give you the feeling of a class above. The new ones will cost twice or may be thrice as much, not the kind of amount you can spend.
Finding the exact car in the second hand market will surely suffice your needs for looks, rear seat comfort and performance. With the petrol prices soaring, petrol models have taken a huge hit in their resale value and you will be able to find a good example for less than Rs. 5 lakhs in the market. Make those Rs. 5 lakhs count, get the car you desire and still have some spare change to customize it to your tastes. We compile a list of the best second hand petrol sedan cars in Rs. 5 lakhs that you should choose.
Honda Civic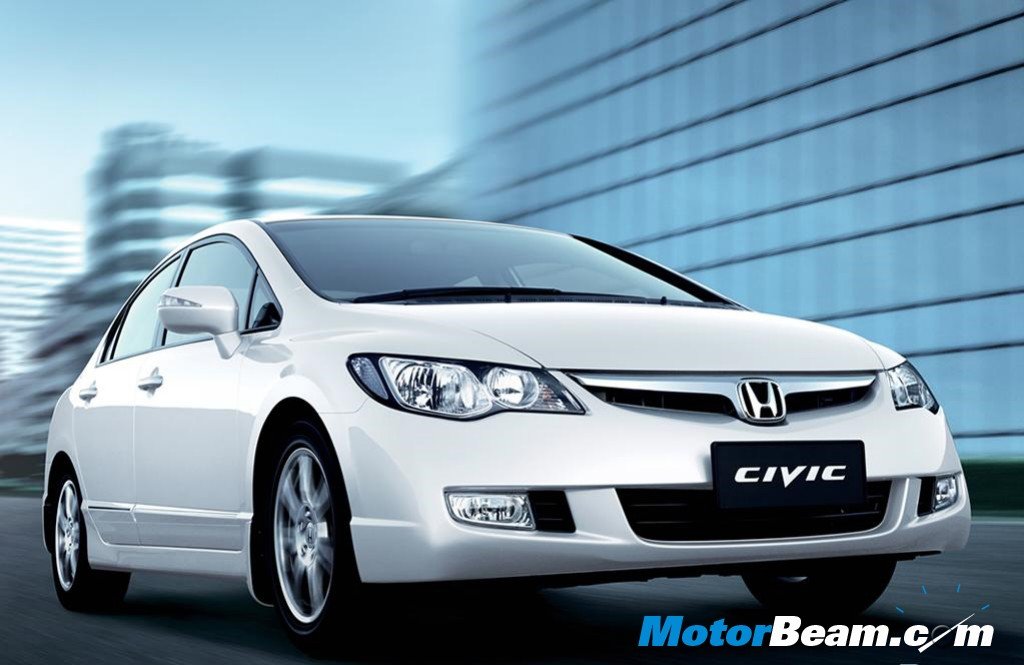 With its futuristic looks and top notch interior quality, add to that Honda proven reliability and there is very little that can go wrong with this car. The Civic is powered by a 4-cylinder 1.8-litre iVTEC engine that produces a fun 136 BHP of power and 172 Nm of torque. Honda also managed to pack lots of interior space in the front and back, with leather seats, power windows, automatic climate control and so on. The low slung aerodynamic look never lets the design grow old, while the overall average is measured at 10 km/l. The spares are easily available being recently discontinued and won't empty your pocket to get it fixed once in a while.
The only sore point to the Civic was the miserable ground clearance and you are bound to scrape the under body every once in a while. You can choose from several variants available with manual and automatic transmissions in the second hand market, with the more recent ones available with a sun roof as well. A 5 year old Civic with 45,000 kms on the odo should easily be worth around Rs. 4 lakhs. Pick up a clean one and embrace the luxury that comes with it, you surely won't be disappointed.
Toyota Corolla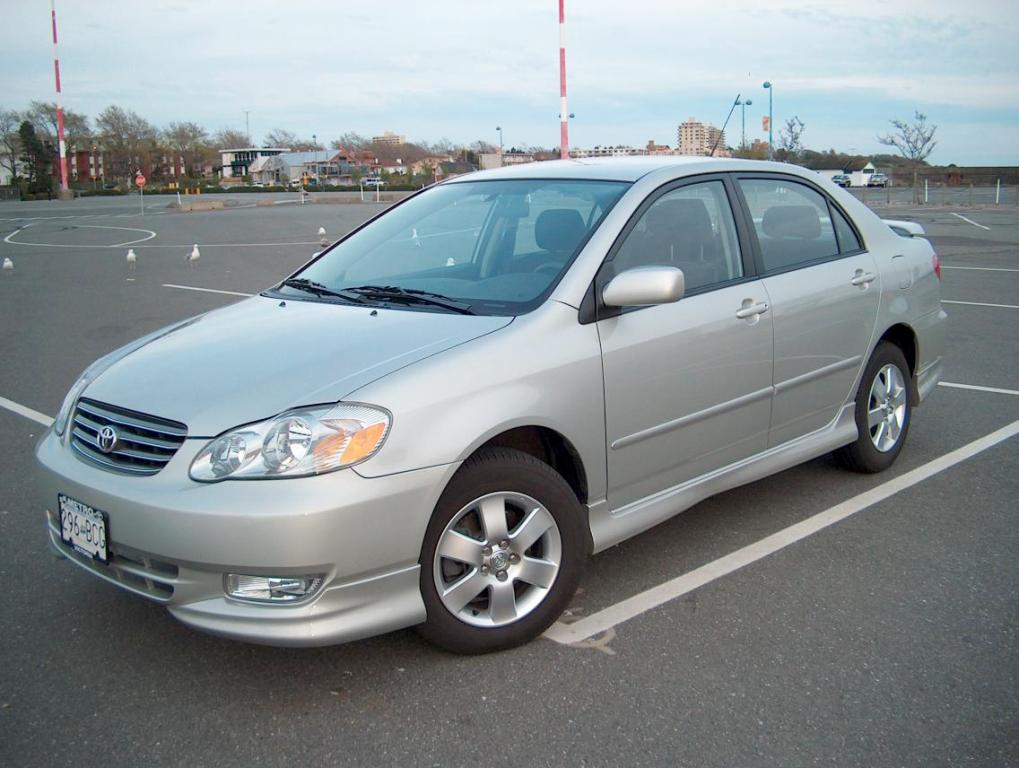 Toyota's Corolla has been one of the most recognizable cars globally. Known for its luxurious interiors, potent engine and bullet proof reliability and has had a strong market share in the D-segment space. Toyota Corolla is powered by a 1.8-litre engine producing 125 BHP of power and 158 Nm of torque with a 5-speed transmission. The sobered up exteriors won't show of its age, and the large headlamps will give you a clear visibility at night. You also get a high ground clearance, excellent for Indian roads, all the needed creature comforts inside the cabin and a luxurious rear seat. The cabin comes mostly in beige colour and the overall quality of plastics is exceptionally good. Expect an overall fuel efficiency of 11 km/l on the Corolla.
It will take some time to get used to the rigid handling and the notchy gear box but you will begin to embrace it eventually. Most Corollas have been used for long hauls and finding one with fewer kilometres clocked in would be difficult. A 2005 Toyota Corolla with over 55,000 kms on the odo will cost you around Rs. 4.5 lakhs or lower. The older versions will cost you even less but will easily come with over 1 lakh kilometres and a harsh suspension setup. Look for the H2 and above variants that pack in most of the electronic goodies.
Honda Accord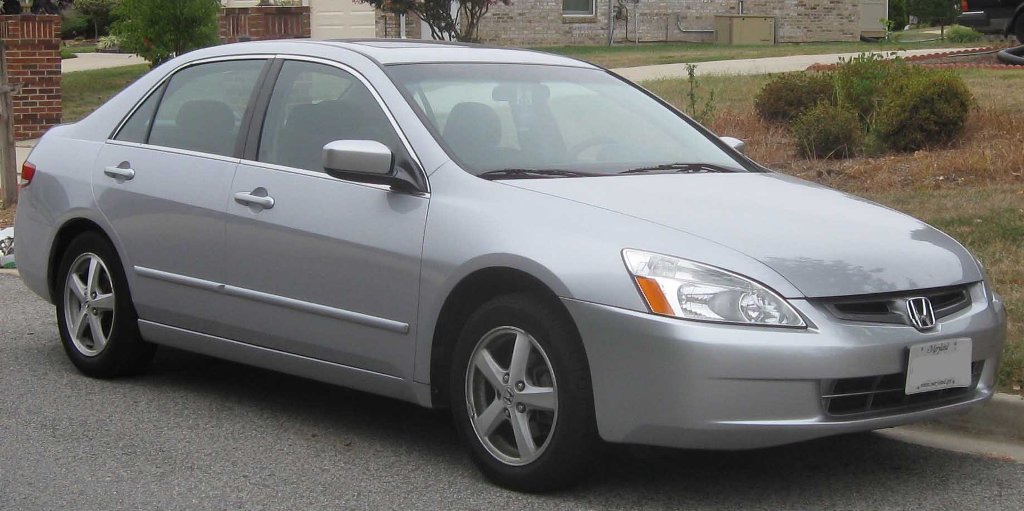 The Honda Accord is a driver's delight and the neighbours envy. Its large proportions and the highly respected H badge up front will surely give you the respect at the front gate. The Accord comes with two petrol options namely the 2.4-litre i-VTEC and a 3.0-litre V6. The 2.4-litre engine produces an overwhelming 178 BHP of power while the V6 produces a staggering 276 BHP of power. The 2.4-litre variants come with a manual and auto transmission options, while the V6 variant comes with a 5-speed automatic. The Accord gets tech laden interiors with all the electronic goodies and creature comforts for you and your passengers to play with. You will also get an overall efficiency of 8 – 9 km/l on the Accord.
Look for the 2.4-litre variant though, unless you fancy the V6 a lot, as the latter is known to give an efficiency of 5 – 6 km/l. A 2005 Accord should cost you around Rs. 4 lakhs with 40,000 kms done on the odo. For a car that costs well over Rs. 25 lakhs when new, this is a bargain. Look for a well maintained one and you won't have to worry about major repairs that will cost you a bomb later.
Toyota Camry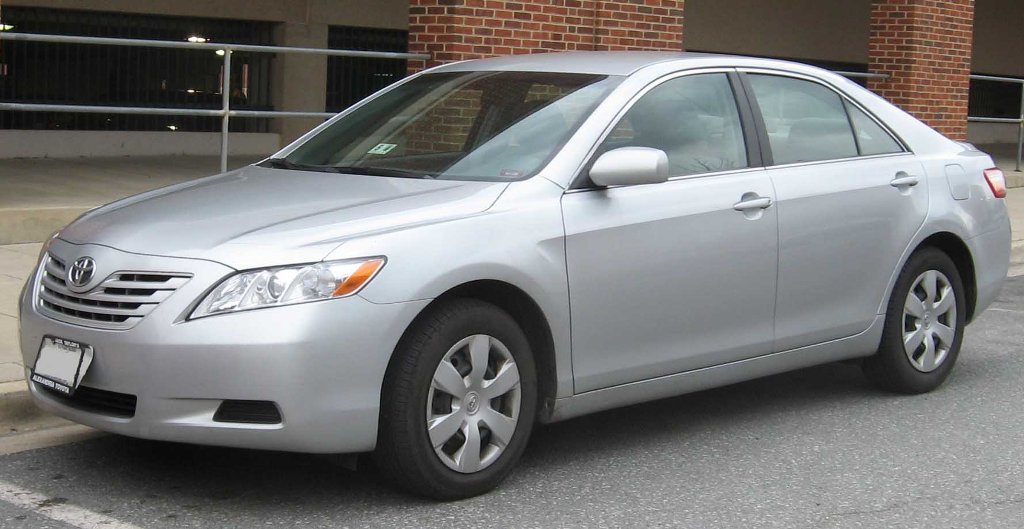 Ask an NRI and he will tell you the Camry's true worth. The car offers unmatchable space and luxury in the cabin, while the wheels are propelled by the powerful 2.5-litre engine producing 164 BHP of power. The understated power comes smoothly throughout the rev range, and you won't find drop in the performance even on an eight year old model. Even with the conservative styling, the Camry's luxurious cabin and features can give even the C-class a run for its money. Expect the overall efficiency of 8 – 9 km/l, but the Toyota's reliability makes it good to go for over 1 lakh kilometres without any major engine work. You also get a spacious boot, another reason why it was mostly picked up by hotels.
It is very important that you find a very clean example of the Camry or the repair bills are going to cost you more than the car itself. Otherwise the service bills are quite nominal and won't break your bank. A 2005-2006 Camry should cost you around Rs. 3.75 lakhs for over 60,000 kms done on the odo. Make sure to get the complete service history on the car, and do try to get a good bargain.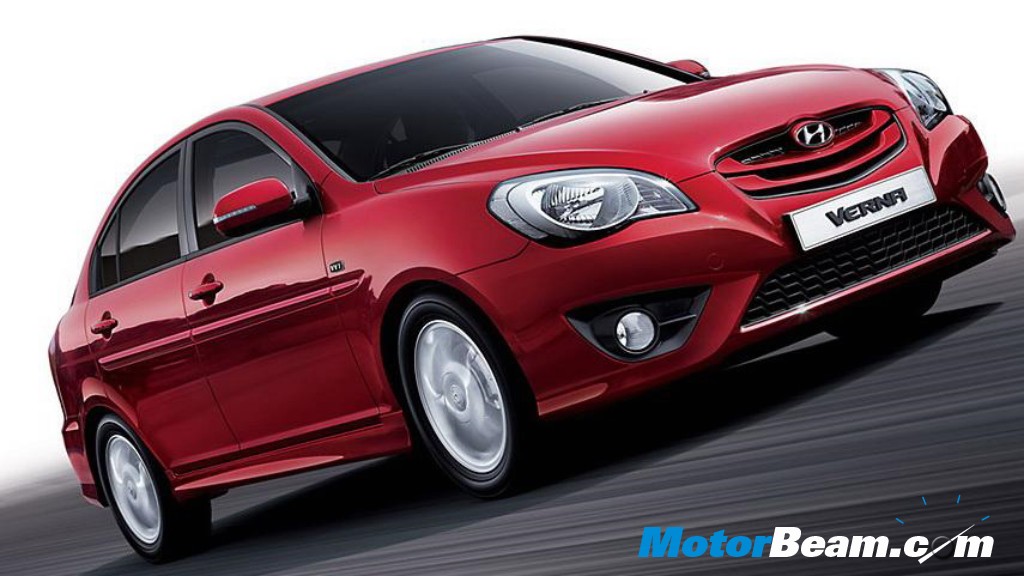 Although not from the D-segment sedan line-up, the Verna is actually a good value for money offering for those who choose to spend most of their time in the rear seat and for whom looks are not much of a concern. The Verna was launched in 2006 and came with a 1.5-litre engine producing 105 BHP of power and 5-speed transmission, good for long drives. Albeit a design dud, the interior space on the Verna is very good and can seat 5 in comfort, while the car is featured with lots of electronic goodies to play around with. The boot also offers decent capacity to accommodate luggage. You also get an overall fuel economy of 12.5 km/l making it easy to live with as well. For those who want a practical sedan with decent interior space, the Verna comes forward as a compelling package.
However the ride is not as docile as it may seem and the steering gives minimum feedback on the road; while the interior quality could have been much better. The Verna still is an attractive package to choose and will definitely give you the premium feel over a compact car. 6 year old Verna's are easy to find with around 40,000 kms done on the ODO that will cost you in the 2 – 4 lakhs range. Make sure there aren't any major repairs impending before you say yes to this one.