ADAS To Get Mandatory In All New Cars In India?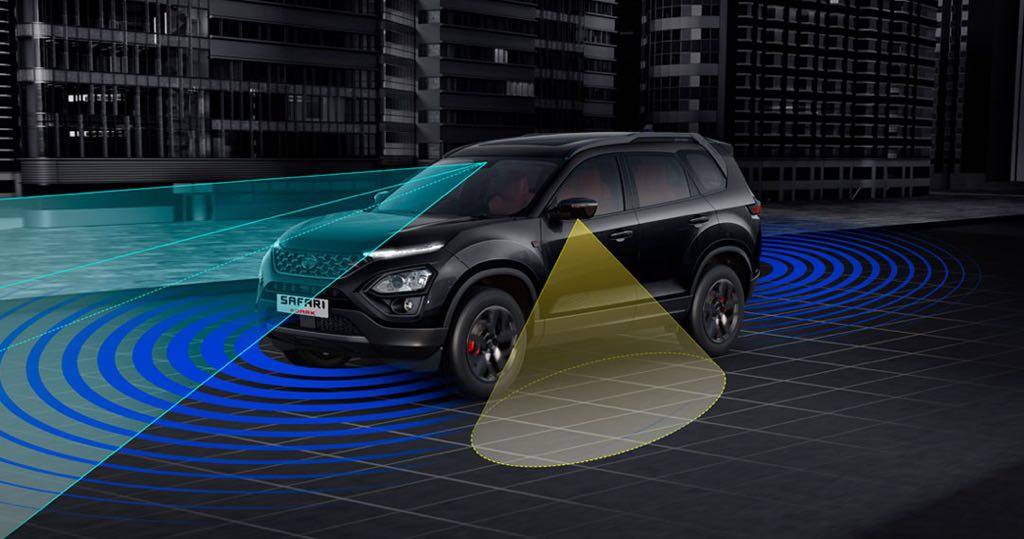 ADAS mandatory soon, govt proposes Moving Off Information System
The Indian government is considering to make ADAS mandatory. In a bid to enhance road safety and reduce the alarming increase in road accidents in India, the Ministry of Road Transport and Highways (MoRTH) has proposed the installation of 'Moving Off Information System' (MOIS) in a specific category of four-wheelers, including both passenger and commercial vehicles.
The primary objective of MOIS is to mitigate the risk of collisions between vehicles and vulnerable road users (VRUs), such as pedestrians and cyclists, particularly during low-speed moving off manoeuvres.
According to the draft titled 'Approval of Motor Vehicles with Regard to the Moving Off Information System for the Detection of Pedestrians and Cyclists,' MOIS is defined as a system designed to detect and inform the driver about the presence of pedestrians and cyclists in close proximity. If deemed necessary based on the manufacturer's strategy, MOIS can also issue warnings to the driver about potential collisions.
The draft specifies the automotive industry standards for MOIS, which will be formally notified after public consultation. The proposed system aims to address the serious consequences of collisions involving certain vehicle categories (M2, M3, N2 and N3) and VRUs during low-speed moving off manoeuvres.
Traditionally, improving VRU safety involved increasing the number of mirrors to enhance the driver's visibility in front of the vehicle. Despite these efforts, collisions with characteristics similar to low-speed moving off manoeuvres persisted. With the advent of advanced driver assistance systems (ADAS), the ministry recognises the opportunity to leverage such technologies to prevent accidents between subject vehicles and VRUs.
The MOIS standard mandates the activation of a proximity information signal if pedestrians or cyclists enter the critical blind spot area in front of the vehicle. This signal serves as a collision warning, alerting the driver to the potential danger and prompting timely intervention to avoid accidents.
The road ministry's proposal gains significance against the backdrop of a 12 percent increase in road accidents in India in 2022, resulting in over 4.6 lakh accidents and 19 deaths every hour. Union Minister Nitin Gadkari has set an ambitious target to reduce the number of accidents and associated fatalities by half by 2024.
Statistics reveal that accidents such as 'Hit from Back,' 'Hit and Run,' and 'Head on Collision' account for a significant portion of road accident fatalities.
ADAS is already getting quite popular in India as mass market carmakers have started offering this feature in the range topping models of new cars. However, it is not standard yet across all the variants and models in their portfolio. The new proposal might make Level 1 ADAS standard across all the cars in India, which might further increase the pricing of vehicles in our country.