ANCAP Rates Mahindra XUV500 4-Stars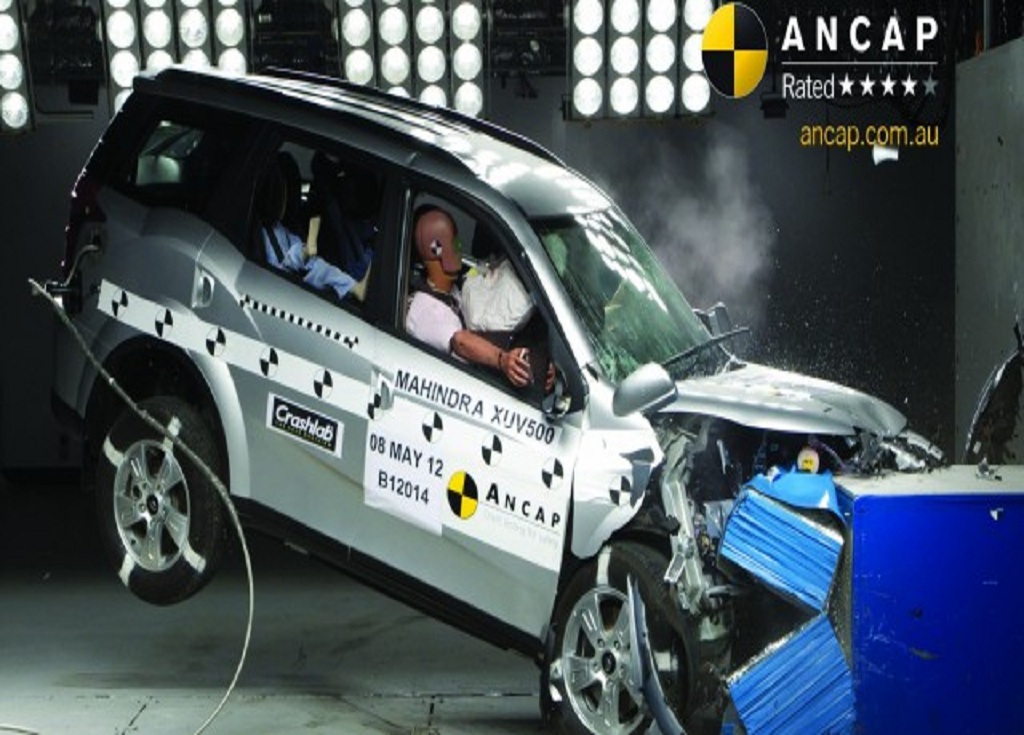 Australian New Car Assessment program (ANCAP) has given the seven-seater SUV, Mahindra XUV500 a safety rating of four-stars. This was despite a number of disappointing measurements in the local crash test. However, Indian-built mid-sized SUV was expecting a rating of five-star. This rating will now put the Mahindra Australia's first passenger vehicle at par with other well known SUV brands like the Jeep Compass, Grand Cherokee, the Mini Countryman and its own potential competitor, Great Wall X200/X240, a Chinese built SUV.
The Australasian New Car Assessment Program provides consumers with independent information on the level of safety provided by vehicles in the event of a serious accident.
According to the ANCAP report, XUV500 scored 26 out of 37 in the crash test. This included 10 out of 16 in the frontal offset crash test and 16 out of 16 in the side impact test. The report goes to explain that the XUV500 lost the structural integrity in the frontal test. Due to the excessive rearward movement of the brake pedal, the driver is not well protected from serious leg injury. During the crash test, the fuel line ruptured due to contact with driveshaft and also the tailgate opened even though Mahindra had developed a software upgrade to eliminate the problem.
[youtube:http://www.youtube.com/watch?v=vgbqeNd0uVc 540 375]
Perhaps, a Four-star rating is the best crash test score achieved by Mahindra. Previously it had earned a two-star rating for Pik-Up dual-cab ute in 2008 and 2011 and three-star rating for the upgraded model this year. In the report ANCAP also announced that a five star-rating has been awarded to Mazda CX-5, BMW 3-Series and Honda Civic hatch. However, Mahindra XUV500 remains the safest medium SUV in the country. It would be fitted with six airbags and electronic stability control when it goes on sale in Australia this month end.