Volkswagen Vento vs Ford Fiesta – Shootout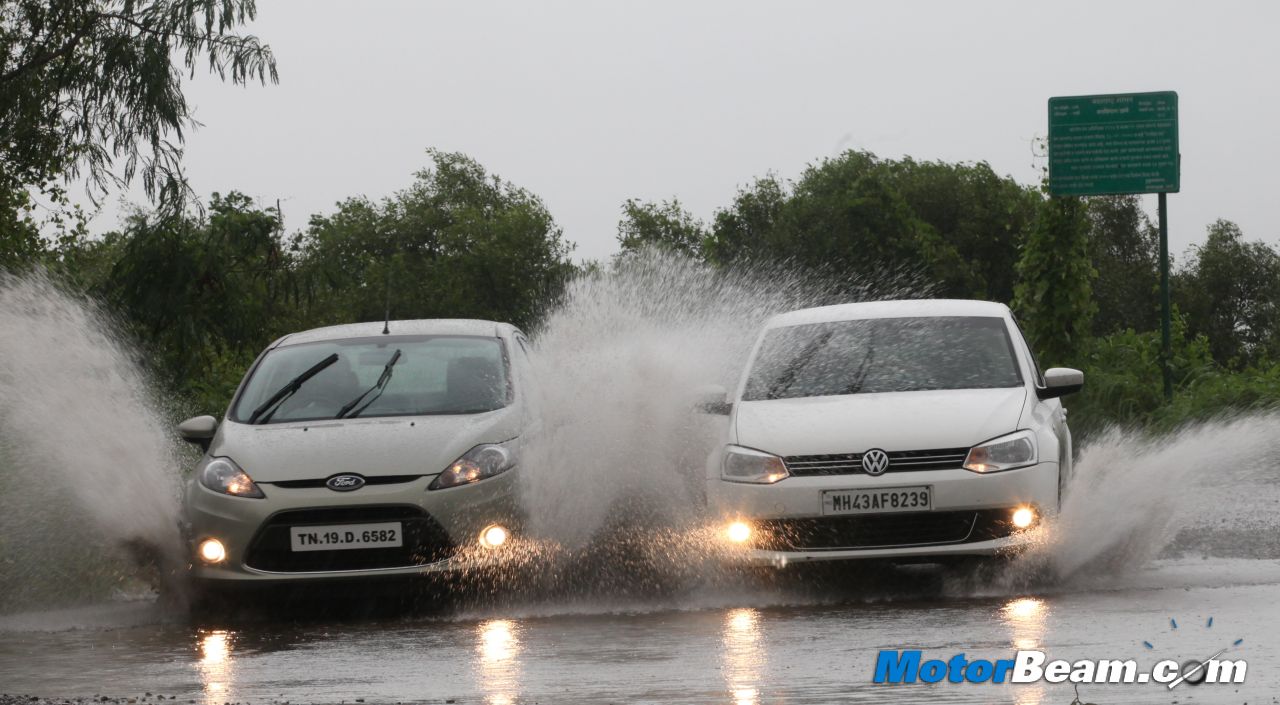 Shootout – Volkswagen Vento vs Ford Fiesta
You are spoilt for choice if you are looking for a C-segment sedan. There are so many offerings today, which appeal to different sections of buyers. There is the feature rich Fluidic Hyundai Verna, space rich Nissan Sunny, value rich Honda City and the likes, but what if you love driving? Well there are just two alternatives then – the Volkswagen Vento and the Ford Fiesta. Both the Fiesta and Vento boast of extremely good driving dynamics, but which one should you put your money on? We help you decide in this Volkswagen Vento vs Ford Fiesta, head-to-head shootout comparison road test.
[singlepic id=12452 w=540 h=375 float=center]
Exteriors – It is not difficult to decide which is the looker of the two. While the Vento's styling is neatly executed, it is the Fiesta which grabs more attention. Both cars undoubtedly look good but if you want to turn more eyeballs, the Fiesta is the one you should pick. The Vento's problem is that it looks like the Polo at the front, with the foglamps being the the only difference between them. Not that the Polo looks bad, but Fiesta's kinetic design is more catchy. Even the Fiesta is based on the Fiesta hatchback and once you reach the rear, you might find the Vento's styling more appealing.
[singlepic id=12458 w=540 h=375 float=center]
Both Volkswagen and Ford offer 15-inch alloy wheels on the Vento and Fiesta respectively. Surprisingly though, both the cars have almost similar alloy wheels too, with the Fiesta's having an additional spoke more than the Vento. The Fiesta's review view mirrors (separate from the body), A-pillar, chrome inserts around the door and boot-lid stress on Ford's attention to detail on the new Fiesta.
[singlepic id=12474 w=540 h=375 float=center]
Head over to the next page to read about the Fiesta vs Vento interior comparison.