Bajaj To Launch More Bikes Under V Brand
Bajaj Auto launched the brand new V15 recently, and have revealed that there could me more bikes released under the 'V' badge in the future.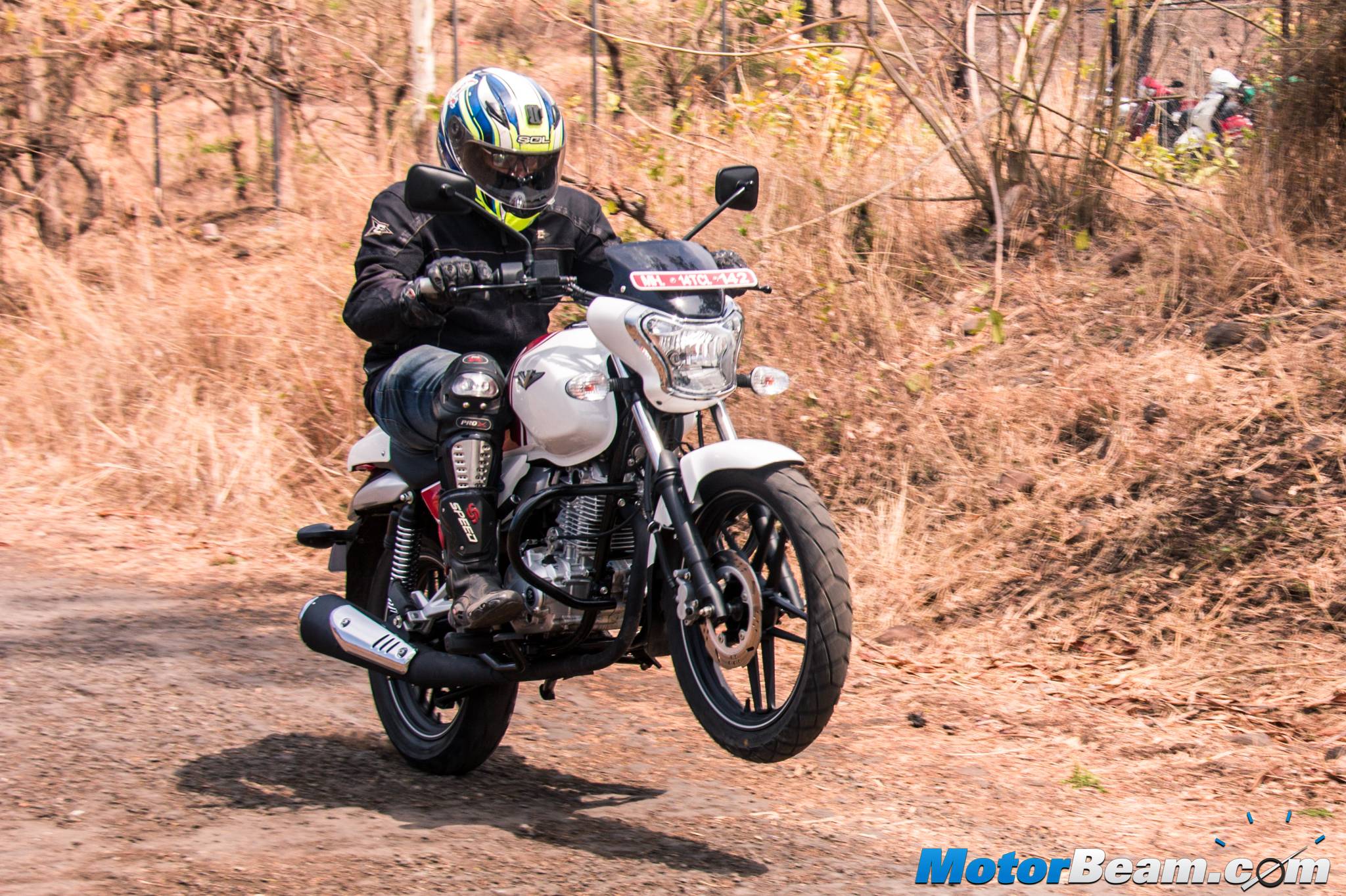 The Bajaj V15, which was launched a month ago commercially in India, might not be a one off bike from the stable of Bajaj. The Chakan based Indian manufacturer has revealed that there is a possibility of more bikes under the 'V' platform, which has been laid by the V15. However, the news is entirely limited to only a 'probable outcome' for now as there is no direct confirmation from Bajaj as to the future of the V series.
The main USP of the Bajaj V15 is the metal sourced from India's first aircraft carrier INS Vikrant, which constitutes a part of its fuel tank. Also, Bajaj did reveal that if at all there is to be another 'V' bike in the future, it would certainly be based on the design of the V15, irrespective of the INS Vikrant metal being part of the motorcycle.
The Bajaj V15 has received decent reviews by critics, mainly due to its styling. It is positioned below the Pulsars as a stylish 150cc commuter motorcycle but faces stiff competition from the established Honda Unicorn 150. Despite this, Bajaj is quite optimistic about the sales of the V15, expecting a sales figure of over 20,000 units per month, hoping to increase it to 50,000 units next year.
The Bajaj V15 is powered by a new 150cc engine that produces 11.8 BHP of power at 7500 RPM and 13 Nm of torque at 5000 RPM. These figures make it ideal for city commute and is something we might see even on future 'V' models. Whether Bajaj does decide to turn the V15 into a series of motorcycles, only time will tell but a V220 sounds like a good idea.
Bajaj V Brand
– Bajaj may launch additional models in the 'V' lineup
– This depends on the success of the current V15
– Bajaj expects to sell over 20,000 units of the V15 per month
– It will face stiff competition from the Honda Unicorn 150