Ford EcoSport Is Largest Exported Car In FY2016, Beats Micra
Ford EcoSport becomes the top most exported car from India in fiscal year 2016, beating Nissan's Micra to the title. Ford to shift the production of vehicles for export to Romania.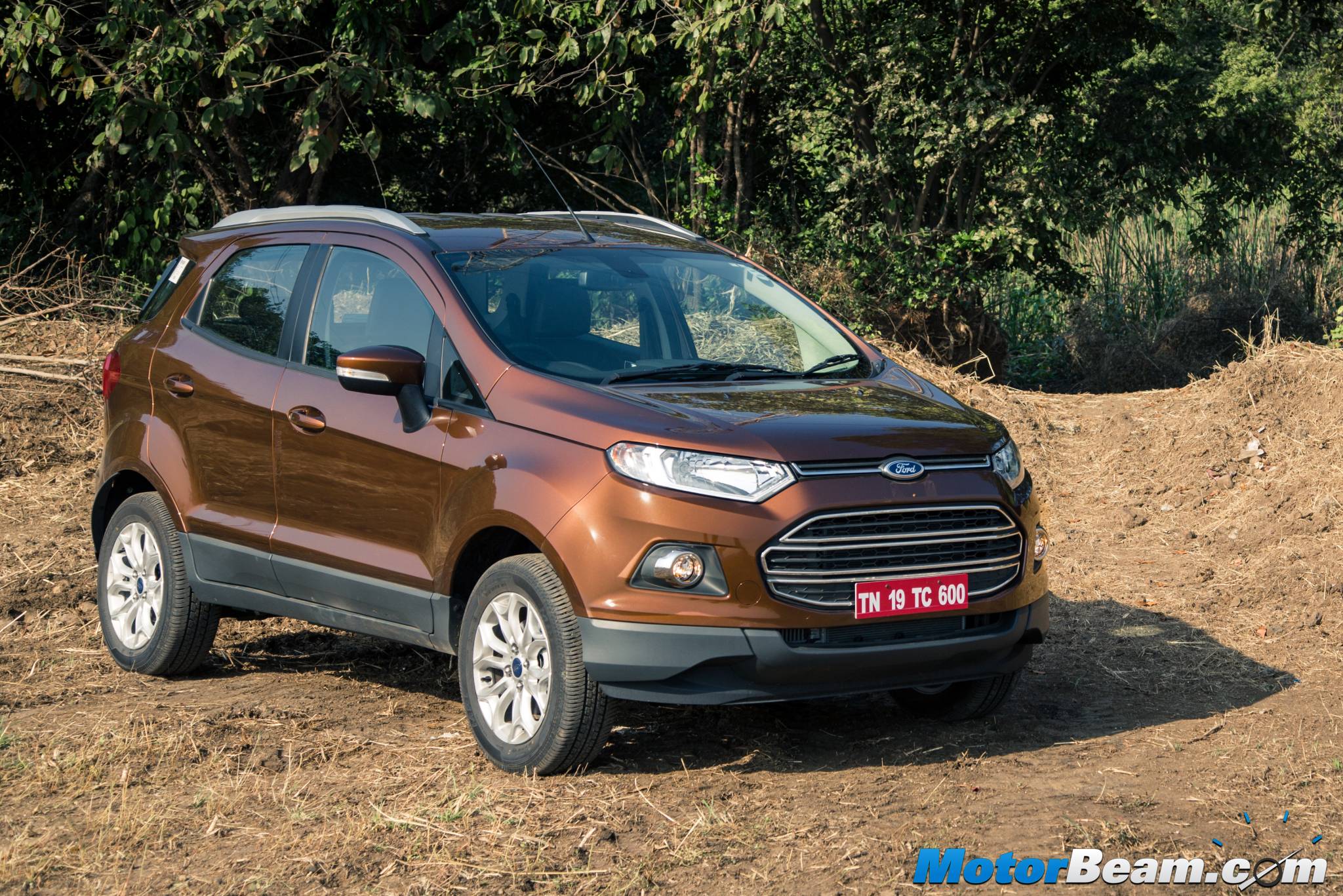 Ford EcoSport, the compact SUV was launched back in 2013. The vehicle was a big hit. The American automaker has bagged numerous awards for technology and safety. Ford's best seller, the EcoSport has turned out to be the top most exported vehicle from India in the fiscal year 2016. Previously Nissan's Micra was the most exported vehicle in the fiscal year 2015. Seems like the tables have turned for Ford. The company plans to shift production for exports to Romania.
Ford India exported 83,325 units of the compact SUV. Ford saw an increase in growth of about 51%. This SUV is currently manufactured at Ford's Chennai plant. Ford continues to export EcoSport to Australia, Taiwan, Mexico and countries in Europe, Asia and South America. Nissan Micra export volumes reached a total of 75,456 units, placing it second on the list. Volkswagen's mid-size sedan Vento stood third as the volumes increased by 12.65%, increasing the number to 63,157 units.
Hyundai, the Korean automaker remains the largest car exporter from India with models like Grand i10 and Elite i20 being exported to a large part of the world. Hyundai saw a fall in exports this year as the company shifted its production facility to Turkey. Hyundai exports fell to 1,35,405 units in 2016 as its main focus was the domestic market. Domestic demand increase has been the prime reason.
Maruti Suzuki's Alto secured the fourth place in the list with 54,656 units exported. They saw a hike of 73%. Hyundai's best seller, the Grand i10 bagged the fifth place with 44,672 units exported. Chevrolet's Beat took the sixth place with 37,082 units and was followed by Nissan's Sunny at the seventh place with 31,027 units exported. Hyundai took the last three spots.
Ford EcoSport Largest Exported Car In FY2016
– Beats Nissan Micra to the title
– Export volume increases by 51%
– Ford to shift production for export to Romania
– The automaker continues to export to Europe, Asia, South America, Australia, Mexico and Taiwan