Ford EcoSport S Long Term Review – Second Report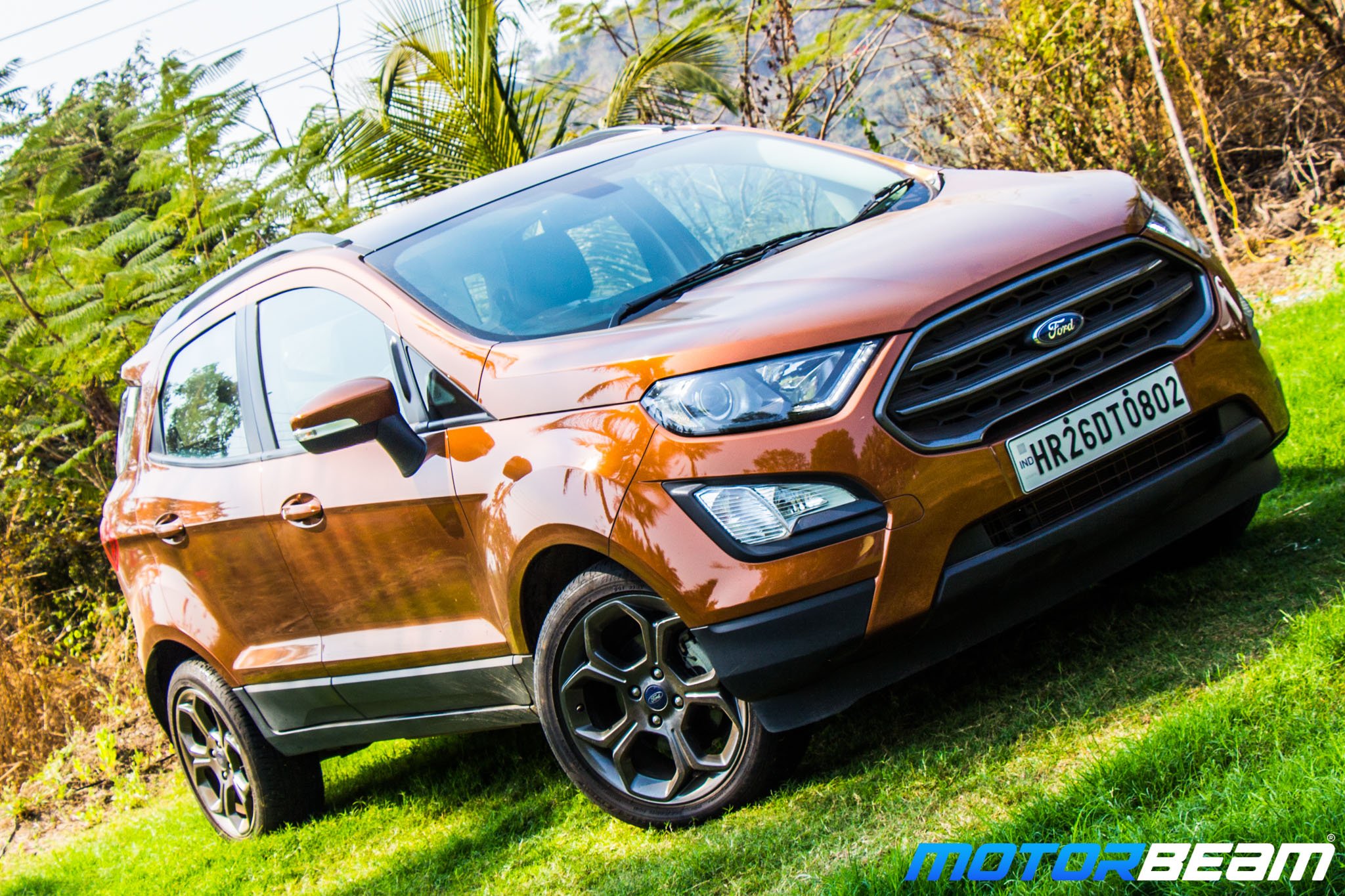 Ford EcoSport S Long Term Review
Car Tested: Ford EcoSport S
Kms Done: 3563 kms
Test Started at: 240 kms
Test Concluded at: 3803 kms
Mileage: 14.5 km/l, 18.7 km/l (best), 11.9 km/l (worst)
The Ford EcoSport S offers enthusiastic buyers a practical and sporty alternative
The options in the compact SUV segment keep increasing time and again, leading to an even bigger confusion for prospective buyers which is actually a good thing. The car that started it all (if you discount the half-hearted Premier Rio), the Ford EcoSport has been on sale for a good 5.5 years now and has gone through multiple updates. The latest is the EcoSport S which is the flagship variant post the facelift of the car. We drove this for a few months and came out impressed with the small yet significant changes making a big difference in our experience with the C-SUV.
It's interesting how botox has really worked with the EcoSport which fails to show its age. The S variant gets the delicious looking 17-inch wheels and as this Ford isn't designed with a ruler in hand (like some of the cars in the segment), it doesn't look boxy. Although sub-4-metre in length, the tail-gate mounted spare wheel ensures the EcoSport doesn't look as small although the way the boot opens is both effort consuming and impractical, the next-gen model needs to ditch this for an upward opening door!
Once inside, you will appreciate the sporty touches like the orange coloured inserts on the dashboard as well as the doors, the sporty steering wheel and the state of the art 8-inch touchscreen infotainment which uses SYNC3 and is super fluid to use. Some highlight features which we saw of use almost every other days was, of course, the sunroof and the 7-colour ambient lighting. Not to forget, the cruise control came in handy on the highway and the comfortable seats ensured we weren't tired although the ride quality on our car wasn't as great due to the big wheels (some more caution over bad roads was ensured).