Ford Figo & Aspire Facelift To Get Touch-Screen Infotainment System
Ford is currently developing a new touch-screen infotainment system for their vehicles. Ford's new touch-screen system will be introduced on the Figo and Figo Aspire facelift models by 2018.
Earlier if we wanted to change the ongoing track or get our Bluetooth running, we had to toil with forceful buttons and unresponsive actions. But now, the introduction of touch-screen infotainment in vehicles has had momentous impact on ease and comfort. The screen response is immediate and it is pretty easy to handle. Almost every upcoming model plans to or already has an interactive touch-screen system in place.
Ford, not wanting to be left behind, have also made strides to make sure they are in the right place. Ford already boasts of the SYNC 1 infotainment system with non-touchscreen buttons and voice commands. Reports suggest that Ford is planning to equip the facelifted models of the Figo and Figo Aspire with a new touch-screen infotainment system that is under development.
This decision will cause a significant change in the look and feel of the existing dashboard, which is currently quite inaccessible for touch-screen purposes. The facelift upgrades will go on floor by 2018 and following that, all models from its stable will come with a similar infotainment system. It will be interesting to see whether they will stick with the SYNC 2 system found on the Ford Endeavour or will get a whole new package from a different OEM.
Ford's competitors have already queued up touch-screen systems in their market vehicles such as Tata's Bolt and Zest and Volkswagen's new Ameo. The first entry-level segment car to launch a touch-screen infotainment system was the Renault Kwid. It amazed many with its 7-inch touch-screen display with navigation and Bluetooth connectivity at a paltry cost.
Ford Figo & Aspire Facelift Touch-Screen Infotainment System
– Ford has faced quite a lot of competitors in its segment featuring touch-screen displays
– It is currently developing a new touch-screen system for usage by 2018
– Figo and Figo Aspire facelift models will firstly feature their new setup
– All models following that will come equipped with similar systems
– Entry-level competitors like Tata's Zest, Volkswagen's Ameo and Renault's Kwid already have theirs in place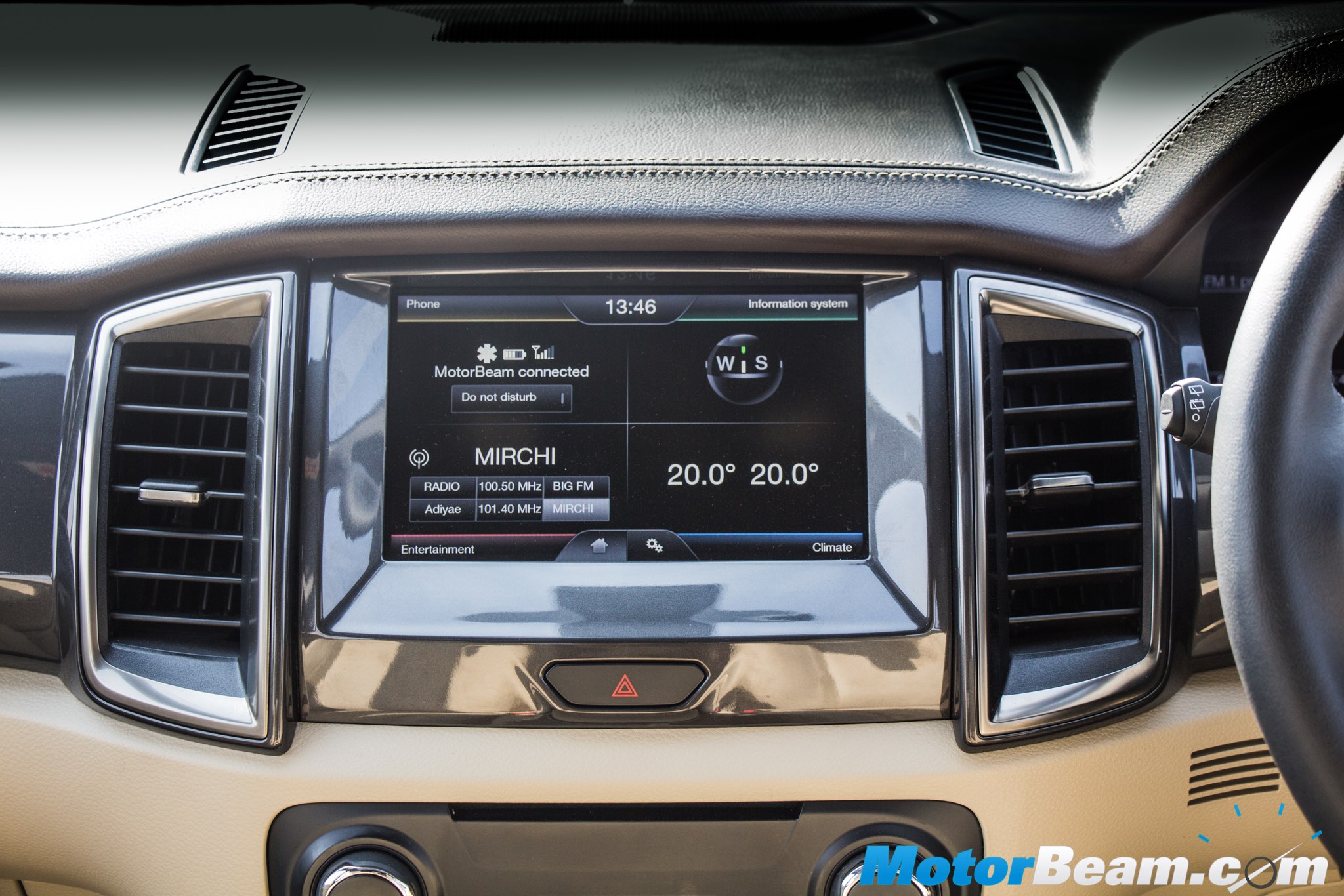 Source – AutocarIndia.com