Ford Figo To Get Button Start & Keyless Go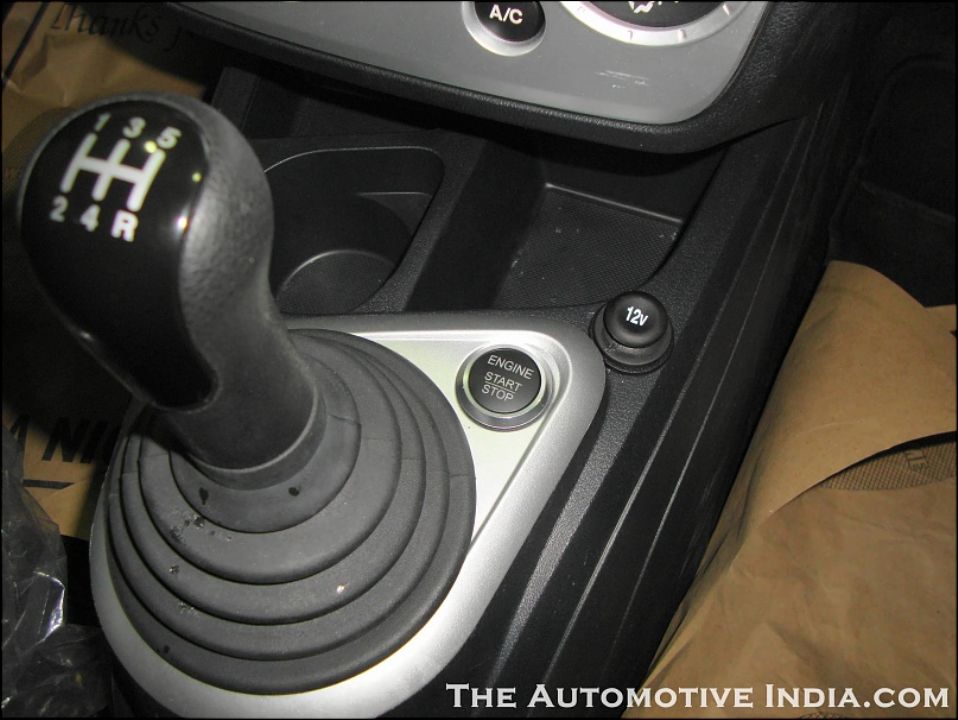 Ford India is working on giving the Figo a minor facelift. The American automaker has already started testing the updated Figo on the streets of Chennai and a spy shot revealed minor changes to the exteriors. The tail lights have been revised slightly while the rest of the car remains almost unchanged. However Ford is planing to add some interesting features to the Figo facelift, which is just a few months away from market launch. The company is conducting a demonstration of the new features in an unknown dealership and more details about the Ford Figo facelift have surfaced.
Ford will be giving the Figo button start/stop along with keyless go. These features are not new in this segment and Nissan was the first to offer it in the Micra, while Hyundai recently incorporated the same on the i-Gen i20. The keyless go function automatically unlocks the doors if the remote is in the pocket of the driver. To open the door, the request sensor has to be pressed, which is placed on the driver side door. Ford has placed the start stop button right next to the gear knob and one needs to press the button once to activate the music system, twice to activate the electricals and thrice to switch on the car.
The company has also incorporated brake lock, which means the brake pedal needs to be pressed in order to use the start button. If you happen to lose the remote, you will have to break the windows and enter the code to switch on the car. This code can be entered through a small panel placed right below the boot opener button on the dashboard. Ford is still testing this system and plans to offer existing customers an option to get it in their cars. The system will be priced at Rs. 30,000/-, which seems to be on the higher side for what it does.
Refreshing products is the key to ensure customers interest stays alive in the product. Ford launched the Figo more than two years ago, and this is the second update the company has offered to the Figo. Last year, the company made some changes to the variants and also added some features (tilt steering, USB and alloy wheels) to the top-end model.
Source – The Automotive India