Formula 1 Won't Be The Same Again!
The 2020 Formula 1 season has been postponed and remains to be seen what the future has in store.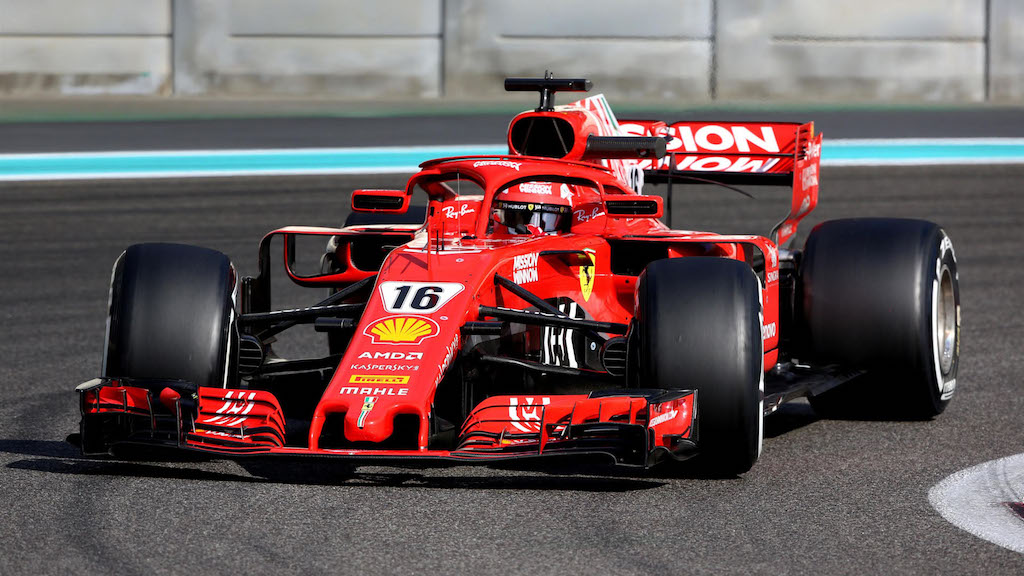 Most of us petrolheads love and follow motorsports, be it MotoGP or Formula 1. It's an occasion to catch up with friends, watch some high tech machines race neck to neck or simply appreciate the guys who are on their absolute limit. Although I follow both MotoGP and Formula 1, given a choice I would happily pick 4 wheels over 2. Having followed Formula 1 since Damon Hill picked up the crown in 1996, I can proudly say, I haven't missed a single race since in all these 24 years. Lots of things have changed since then, the cars have got faster, engine displacement has come down and to be honest, racing has taken a backseat but it's still the pinnacle of motorsport and we love it nonetheless.
The 2020 Formula 1 season was something I was really looking forward to. There were records to be broken and it looked like Mercedes would win their 7th World Championship in succession and Hamilton would equal Michael Schumacher's record of 7 World Titles, at a much younger age. If pre-season testing was anything to go by, it looked like the classic Ferrari – Mercedes duel in 2020 with Mercedes seemingly having the edge. The best part of testing was when everybody was seen scratching their heads as Mercedes unveiled the Dual Axis Steering (DAS) wherein you could control the toe and camber on the move in order to squeeze out a faster time around the lap.
However, the 2020 Formula 1 season didn't kick off like it should have. While the FIA was keen to get the season started on time for the Australian GP, things took a turn for the worse. Some team members of a certain Formula 1 team were found to be positive for the Coronavirus. The FIA, after some pressure from the teams, decided to postpone the season, which is slated to start in July this year, but that too looks bleak. It was the right call, an international emergency was declared by the WHO as the virus was only spreading. There seemed to be no point in risking any lives and similarly most sporting events were cancelled or postponed.
Formula 1 is a very very expensive sport. The big teams have huge budgets while the smaller teams struggle to survive. In fact, over the last few years there have been numerous budget caps to ensure there is some sort of healthy competition but this hasn't really helped the smaller teams. The new set of regulations which were to come into play in 2021 have been moved to 2022 due to the virus outbreak and there are unconfirmed reports that Mercedes may pull out as a manufacturer and play a support role with McLaren, going back to their late nineties partnership. It is reported that Williams is on the brink of bankruptcy and Haas is struggling too. These are just the icing of the news, the real problem goes down much deeper.
The Coronavirus has played its part too. The world economy has taken a tumble and has hit most of the industries, automobile manufacturers the hardest. Sponsors will eventually start pulling out, making it even hard for the teams to survive. When times get difficult, companies cut spends on extracurricular activities and racing takes a hit first. These things are not new, we have already seen it before. Remember Toyota pulled out of F1 in the past, so did BMW, at a time when they had a good car. The irony of it all was Honda, who actually made a championship winning car (after years of struggle) and pulled out last minute, only to be bought over by Ross Brawn who actually ended up winning the Championship in 2009. Budgets are thinning and that is not the only threat.
You may wonder if Formula 1 burns so much money, why are the teams even racing? Well, there are many logical reasons here. Firstly, the technology developed and used in the Formula 1 cars eventually makes it to road cars. Secondly, if you are successful in the pinnacle of motorsport, it sends out a very good message to the customers and works as a marketing strategy. However, the biggest threat to Formula 1 now comes from Formula E. The world is moving to electric cars and Formula E has been seeing a large surge in viewership. In fact, our very own Mahindra Racing is also doing reasonably well in Formula E.
With electrification in mind, Mercedes has already announced that they will not be developing any more ICEs and will only focus on electric powertrains. Therefore, all new technologies will feature in Formula E rather than Formula 1. Things don't look good for Formula 1 in the coming future but I hope i am wrong and the sport continues the way it is. Will Formula 1 survive in a post-coronavirus era? Only time will tell. As I say that, I am just taking Eau Rouge flat out in Charles Leclerc's 2019 Ferrari on my Xbox. What do you think? Get those comments rolling.