GM's New Ecotec Engine Family To Power 27 Different Models By 2017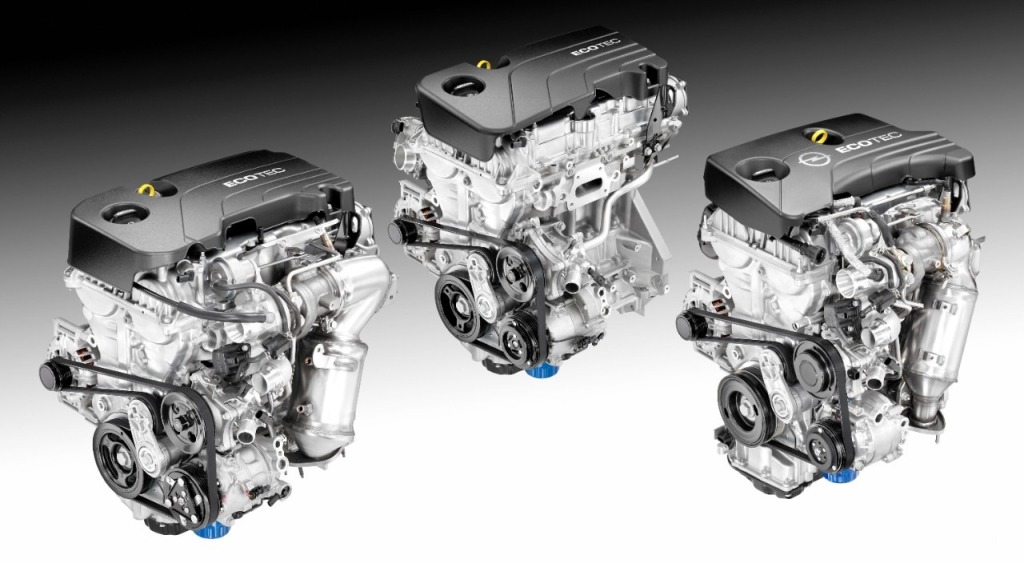 General Motors unveiled the new small capacity Ecotec engine rivalling the Ford EcoBoost earlier this year. The company has now announced that the new lineup of Ecotec engines will power a range of small cars and compact crossovers in the company's lineup by the end of this decade. The first models to get the new engines are the Opel Adam that will get the 1.0-litre, 3-cylinder unit in Europe, and the 1.4-litre and 1.5-litre naturally-aspirated, 4-cylinder units for the 2015 Chevrolet Cruze in China.
A total of eleven 3-cylinder and 4-cylinder engines are part of the Ecotec family with displacements ranging from 1.0-litre to 1.5-litres. The outputs vary from 75 HP to 165 HP from the naturally aspirated and turbocharged mills, while torque figures range from 95 Nm to 250 Nm in the lineup. The Ecotec engine architecture has also been designed to support hybrid systems as well as alternative fuels. The new 1.0-litre Ecotec engine makes its debut on the Opel Adam in Europe and can perform like the 1.6-litre 4-cylinder engine, which it replaces. The new engine also improves the fuel efficiency on the hatchback by 20 percent.
The China-spec 2015 Cruze on the other hand will get the 1.4-litre turbo unit with 148 HP and 235 Nm of torque, mated to an all-new dual-clutch gearbox. The small-capacity turbocharged engines will be enabled to deliver the power and performance of a bigger engine, albeit retaining the efficiency of smaller engines. GM also says that its new 1.4-litre engine is 50 percent lower and quieter than the Volkswagen 1.4-litre 4-cylinder unit and 25 percent quieter than Ford's 1.0-litre 3-cylinder EcoBoost. GM says the new Ecotec architecture represents the most advanced and efficient family of small-car engines in the company's history.
General Motors will be manufacturing 2.5 million small-displacement Ecotec family engines annually, to plonk into as many as 27 different models by 2017 across the globe. The engines will be manufactured in the company's five different plants across the world, which include Flint, Mich. (U.S.); Shenyang, China; Szentgotthárd, Hungary; Toluca, Mexico; and Changwon, South Korea. GM says one in every engine produced by the company will be part of the Ecotec family by 2017. The company will have spent about $1 billion on global powertrains and engineering centres in a seven year stretch ending in 2017.