Hero Denies Maestro Edge & Duet Recall But Here Is Proof
Our recent story on Hero MotoCorp silently recalling the Maestro Edge and Duet scooters for crankshaft issues (HERE) was called "factually incorrect" and "unsubstantiated" by the company. Through its PR firm, the world's largest 2-wheeler manufacturer got in touch with us on Sunday night to deny the story, calling it "damaging the reputation of a company". They went ahead with an email, asking us to remove the aforementioned article with immediate effect. An email at 2:30 AM states – 'Hero MotoCorp hasn't recalled any of its products from the market due to any technical issues.'
So here is proof of the company instructing dealers to change parts on the Maestro Edge and Duet scooters manufactured till September 2016.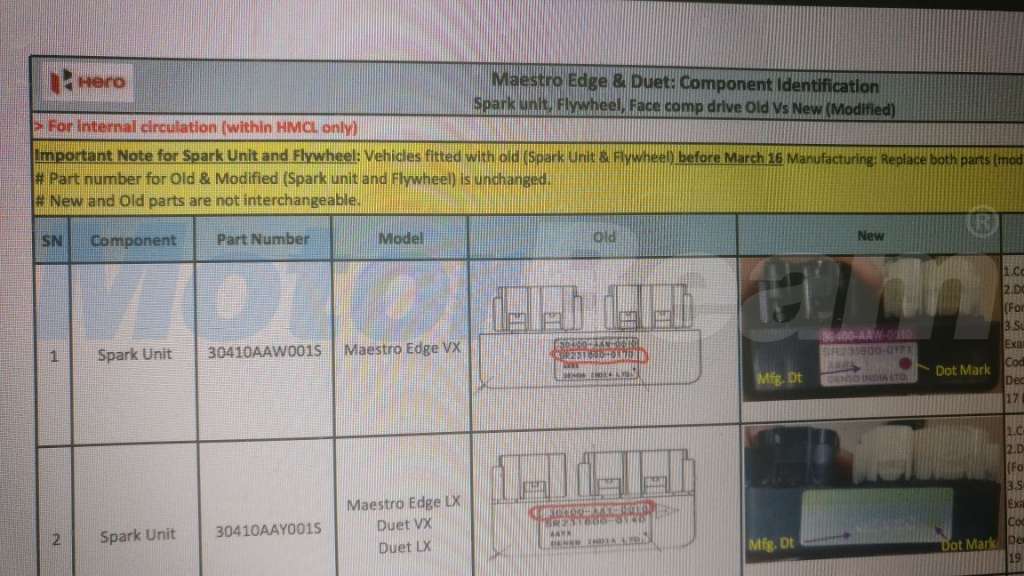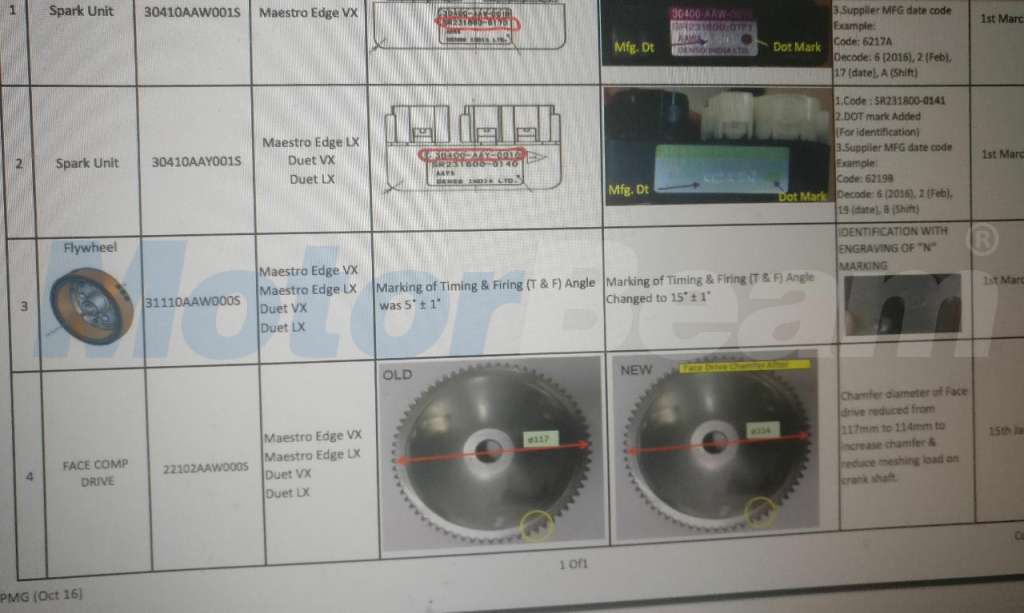 As per our sources, Hero issued a recall memo asking dealers to replace four parts which were sent as a kit. The four parts are – Crankshaft, CDI, Flywheel and Face Comp Drive. The change of parts was done in the pretext of service. No recall was announced by the company and the change of parts was done silently. All the four parts were changed on both the Maestro Edge and Duet scooters. Additionally, the carburetor on the Maestro Edge was also replaced due to poor quality of packing material, leading to leakage causing idling issues. The new carburetor was also of sub-standard quality of packing material and was thus recalled again.
Owners of the Maestro Edge and Duet are an unhappy lot, a quick Google search of 'Maestro Edge starting problem' or 'Hero Duet starting problem' throws up a lot of complaints. Customers have been abusing dealers right, left and center for the issues faced by them. However, Hero still hasn't issued an official recall for these scooters.