Hero's Pawan Munjal Pay Was Rs. 59.66 Crores In FY17
Hero MotoCorp boss, Pawan Munjal's pay in FY17 was Rs. 59.66 crores. The ratio of Pawan Munjal's pay to the median remuneration of other employees was 731.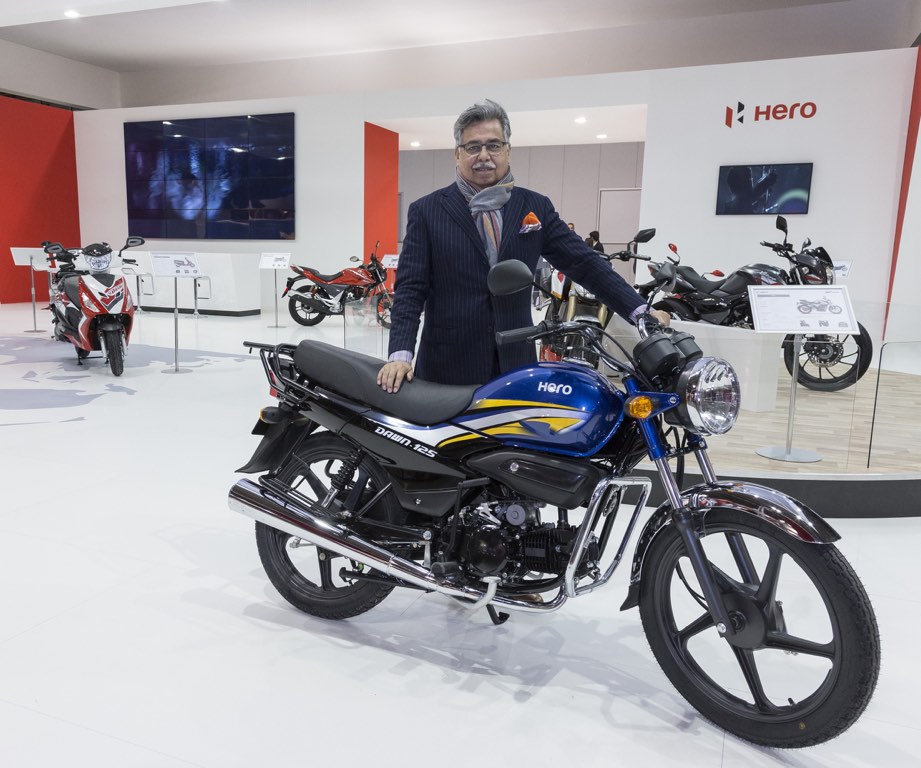 Mr. Pawan Munjal, the Managing Director and CEO of Hero MotoCorp took home a salary of Rs. 59.66 crores in the financial year 2016-17, up by 3.94 percent from the previous fiscal. Joined Hero Honda in the early 1980s, Munjal took over as a Managing Director of Hero MotoCorp (then Hero Honda) in 2002.
Elevated as the company's new chairman in 2015, the ratio of Munjal's pay to the median remuneration of employees was 731, according to the company's annual report for 2016-17. While the remuneration of Sunil Kant Munjal, who served as the Joint MD of the company up to August 2016 stood at Rs. 20.99 crores, excluding gratuity, leave encashment and other retirement benefits, another Hero MotoCorp's major personnel Vikram S Kasbekar, Executive Director Operations (Plants) who joined on 8th August, 2016 stood at Rs. 2.22 crores.
It wasn't only the managerial personnel's salaries that saw an increase, Hero also had increased the salaries of employees other than managerial personnel by 10.80 percent in 2016-17.
Hero meanwhile is not only focused on expanding its product portfolio but also is simultaneously looking at mobility solutions for the future also and that brings us to Hero MotoCorp's acquisition of Bangalore-based startup Ather Energy. Ather Energy is into designing and manufacturing smart electric vehicles (EVs) and associated charging infrastructure.
Hero has also started preparations for launching BS6 compliant models well before the proposed timeline in 2020. But looking at how the company has failed to launch new models like the HX250 and Xtreme 200S on time, we never know when India's largest 2-wheeler maker will lose its coveted top selling position to Honda.
Pawan Munjal Pay
– Hero's MD and CEO, Pawan Munjal took home a salary of Rs. 59.66 crores in FY 2016-17
– Sunil Kant Munjal, ex-Joint MD of Hero took home a salary Rs. 20.99 crores
– Salaries of employees other than managerial personnel too saw an increase by 10.80 percent