Hyundai's i-Flow Concept To Debut At Geneva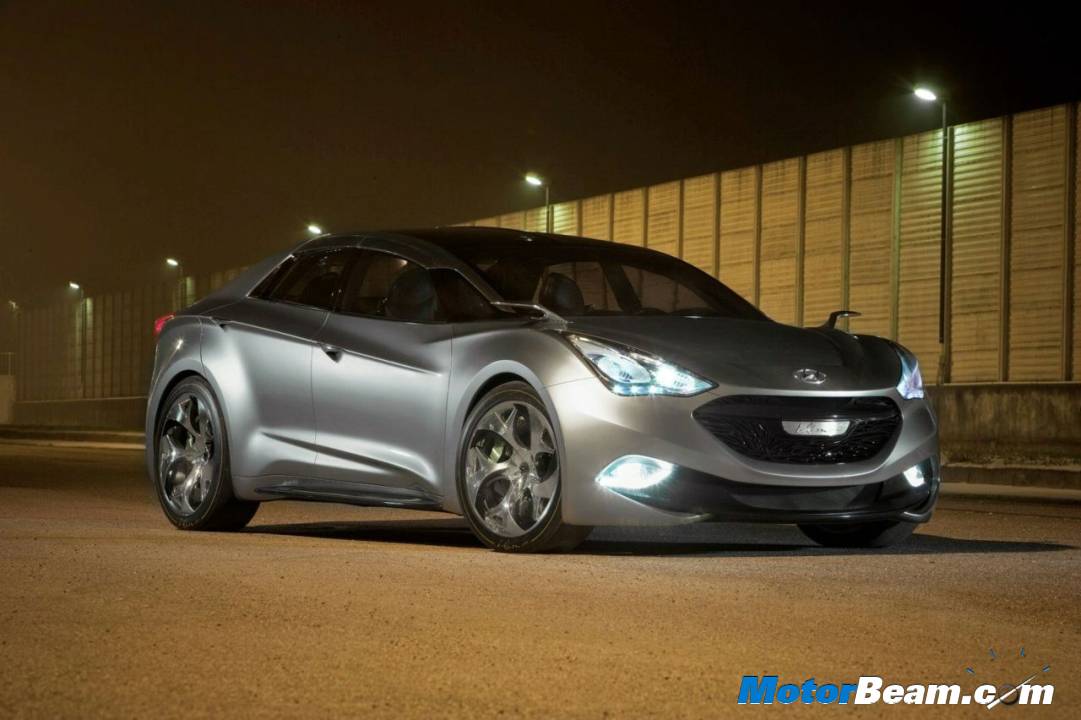 The Korean car maker, Hyundai Motors will be presenting its i-flow concept at the upcoming Geneva Motor Show in March. The i-flow concept has been developed jointly by Hyundai and the chemical company, BASF. The i-flow concept will be showcasing Hyundai's future mobility concept and will be utilizing futuristic materials in the vehicle. These material innovations have not been implemented till date in the field of automobiles and will be providing possibilities of use in the future. With the help of BASF, Hyundai could achieve greater fuel efficiency, lower environmental impact, design freedom and more comfort and safety.
"The i-flow is a milestone on the road to the car of the future. Because Hyundai was quick to involve us in the development process, we were able to offer our full strengths. We are very happy with the outstanding results of our cooperation," Dr. Wolfgang Hapke, head, Performance Polymers division, BASF, said.
The i-flow concept also features Hyundai's fluidic design sculpture which is coated with an innovative coating technique from BASF. The i-flow concept is all about futuristic material possibilities which will reduce the environmental impact which today's vehicles have. For example, the seat frame of the vehicle uses some lightweight construction materials made of Ultramid Balance, a polyamide that consists to 60 percent of re-newable raw materials, as well as other thermoplastics and energy-absorbing foams. Other materials like Luquafleece and Elastollan are moisture-absorbing materials and thermo-plastic polyurethane elastomers.
The i-flow is powered by a diesel engine that is encapsulated in a rigid foam poly-urethane insulation system that protects both the engine and the environment. In city conditions, the engine takes considerable time to reach its optimum efficiency conditions. This special encapsulation helps trap the engine heat and take it up to optimum temperatures thus reducing both emissions and fuel consumption. It also uses a wide range of infrared-transparent and infrared-reflecting pigments in the car interior result in cooler plastic surfaces for the dashboard, seat and center console, a technology called as Passive Heat Management.